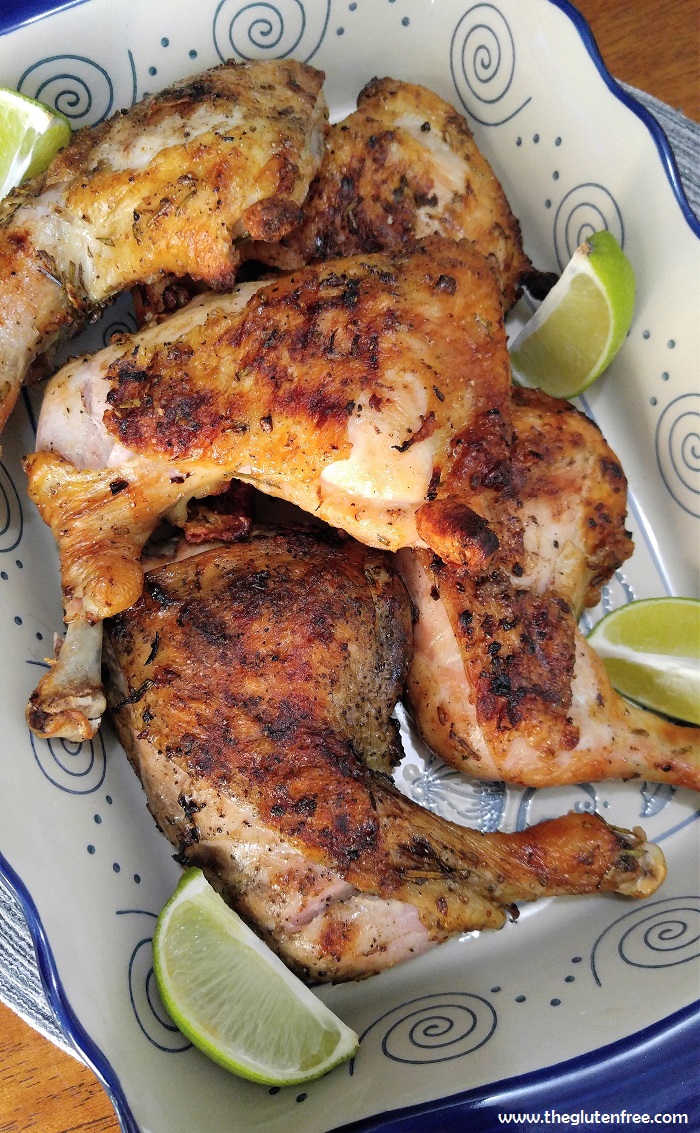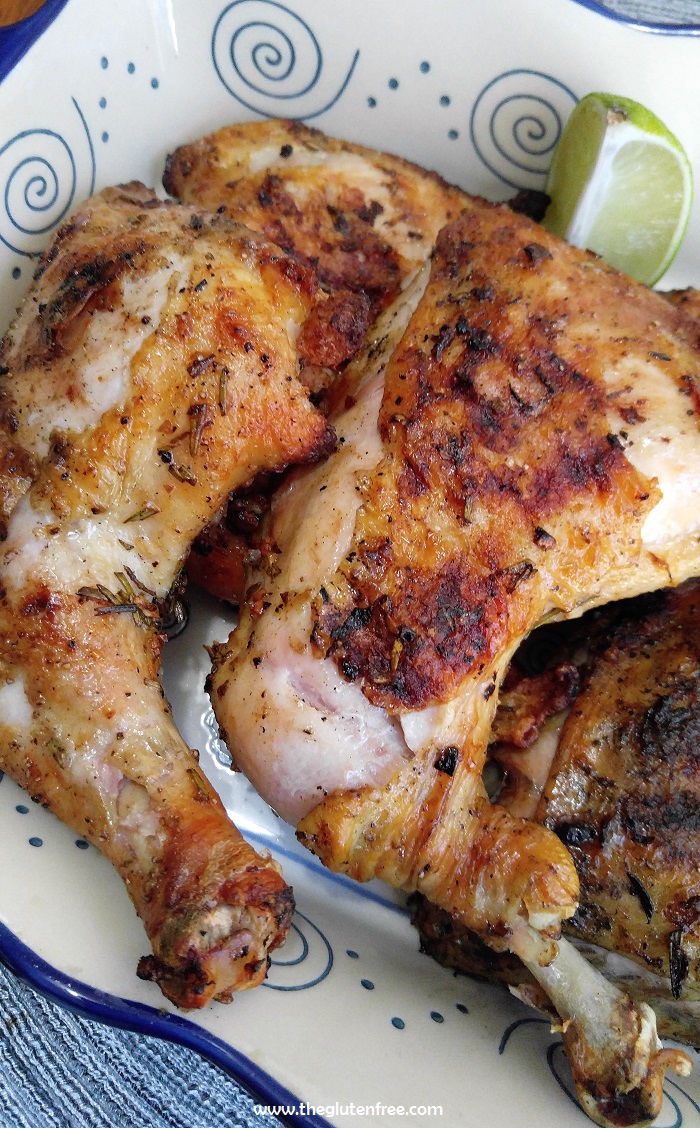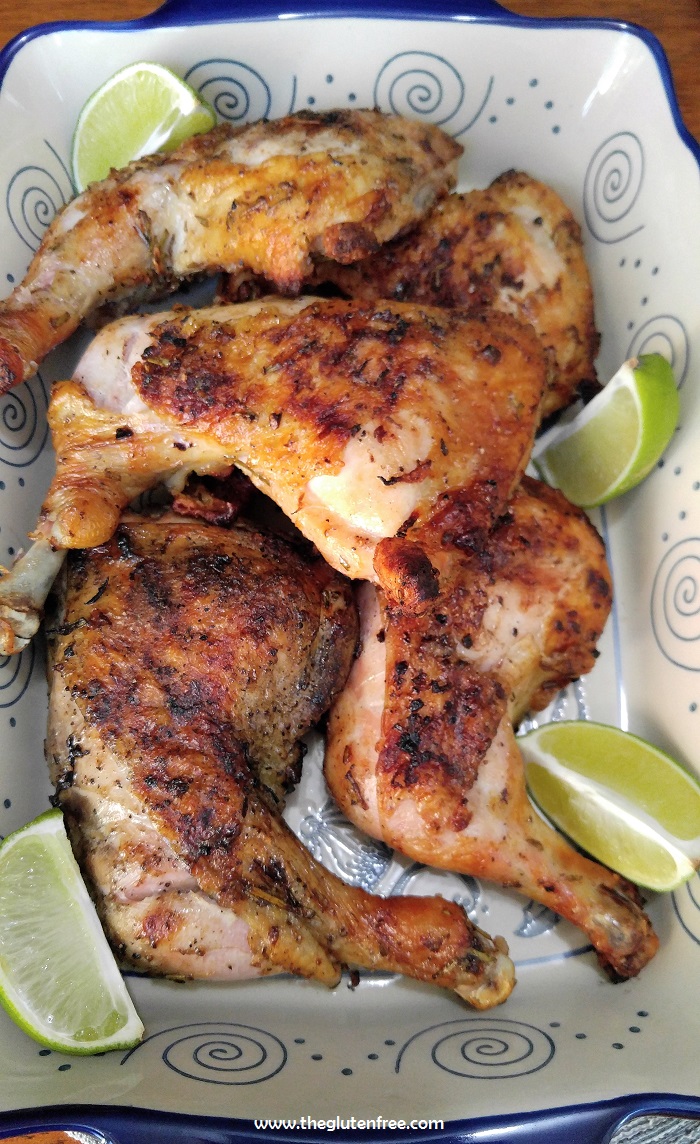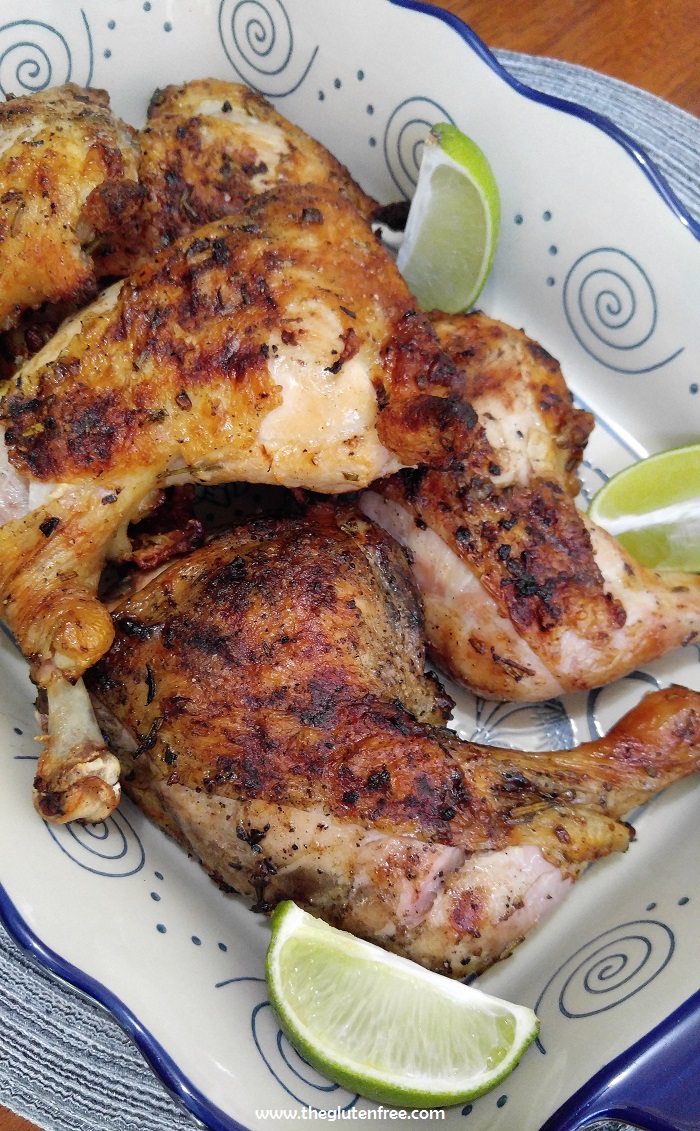 Gluten Free Grilled Tuscan Chicken
Gluten Free Grilled Tuscan Chicken
Ingredients
6 chicken leg quarters
½ cup olive oil
1 bunch fresh rosemary, chopped
5 garlic cloves, chopped or minced
salt and pepper
2 lemons, juiced
lime wedges
Instructions
Drizzle chicken with olive oil, season with salt, pepper, lemon juice and garlic. Place in a large resealable bag and marinate for 3 to 5 hours in the fridge.
Preheat gas grill to medium high heat. Grill the chicken about 10 minutes per side or longer until internal temperature reaches 165 degrees F.
Serve with lime wedges.