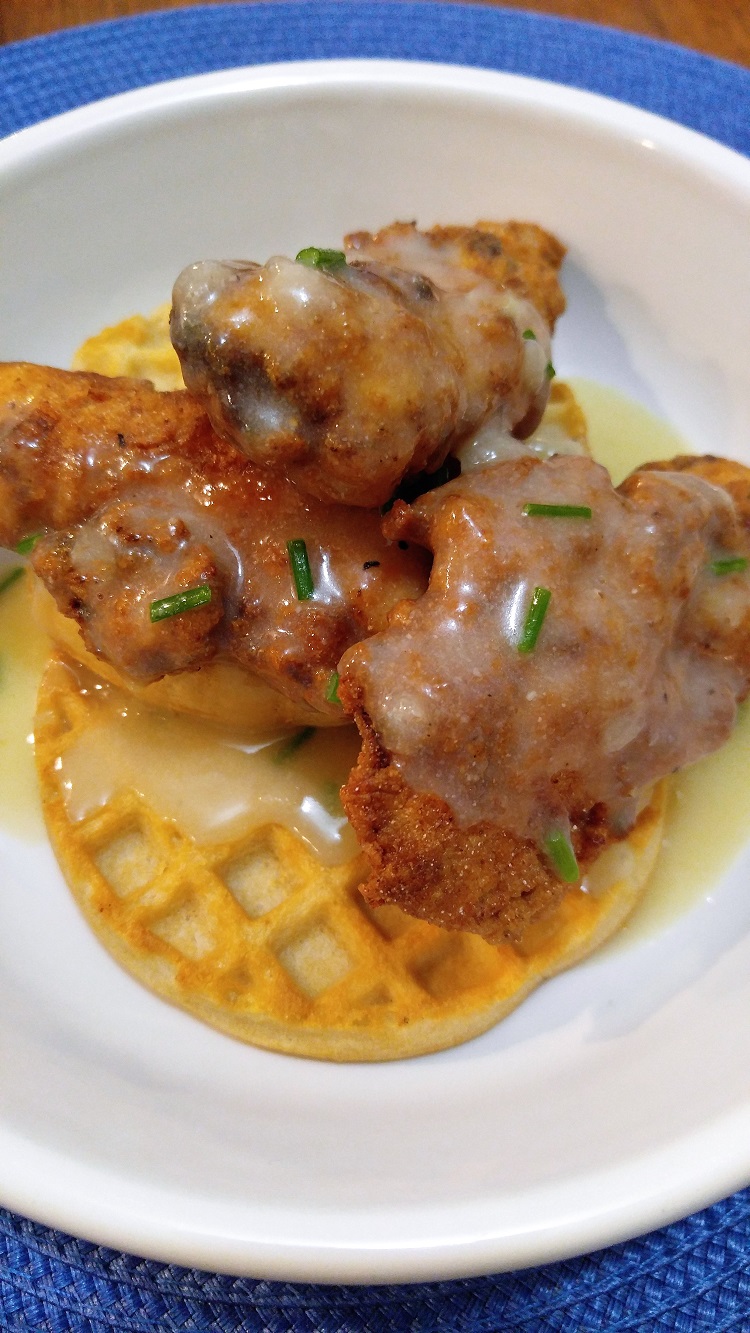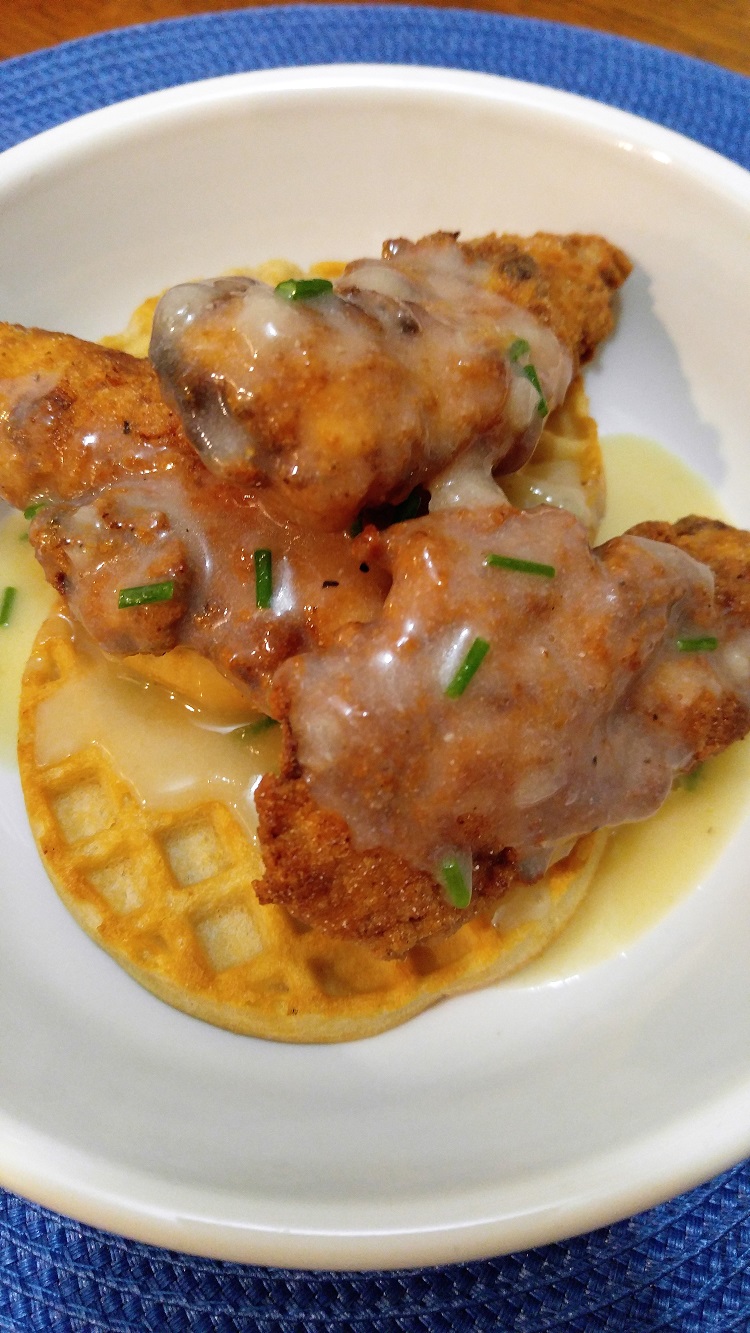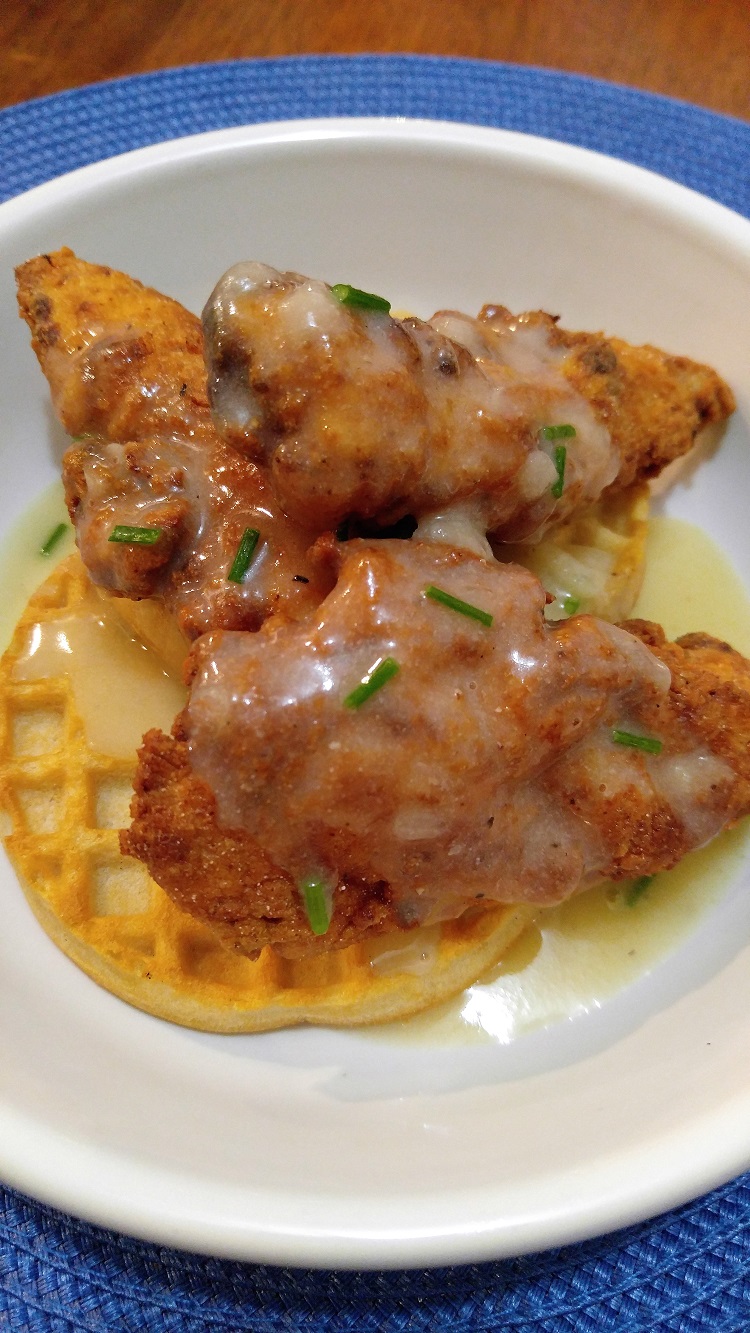 Gluten Free Chicken and Waffles
Gluten Free Chicken and Waffles
Ingredients
16 chicken tenders (about 2 pounds)
vegetable oil for frying
¼ cup Frank's Redhot Original Cayenne Pepper Sauce - gluten free
2 cups Bob's Red Mill All Purpose Flour ( plus 3 tablespoons) - gluten free
1 tablespoon McCormick Garlic Powder - gluten free
1 tablespoon McCormick Onion Powder - gluten free
3 tablespoons butter
3 tablespoon fresh chives, chopped
1½ cups Pacific Chicken Broth - gluten free
2 large eggs, lightly beaten
1 package Van's Gluten Free Waffles
salt and pepper
Instructions
Heat about 1½ inch oil in a large heavy-bottomed skillet over medium high heat.
In a large bowl, whisk eggs and hot sauce. Add the chicken in the mixture and toss to coat.
In shallow bowl, combine flour, garlic powder, onion powder and salt and pepper. Set aside 3 tablespoons of the flour mixture for the gravy. Dredge the chicken in the flour mixture shaking off excess.
Fry the chicken until golden and cooked through about 2 to 3 minutes per side. Transfer to plate lined with paper towels.
In a small saucepan, melt butter the add the reserved flour. Stir until smooth then add the chives. Slowly add the broth stirring until smooth.
Toast the waffles according to package directions.
Serve chicken over waffles and drizzle gravy. Yum!