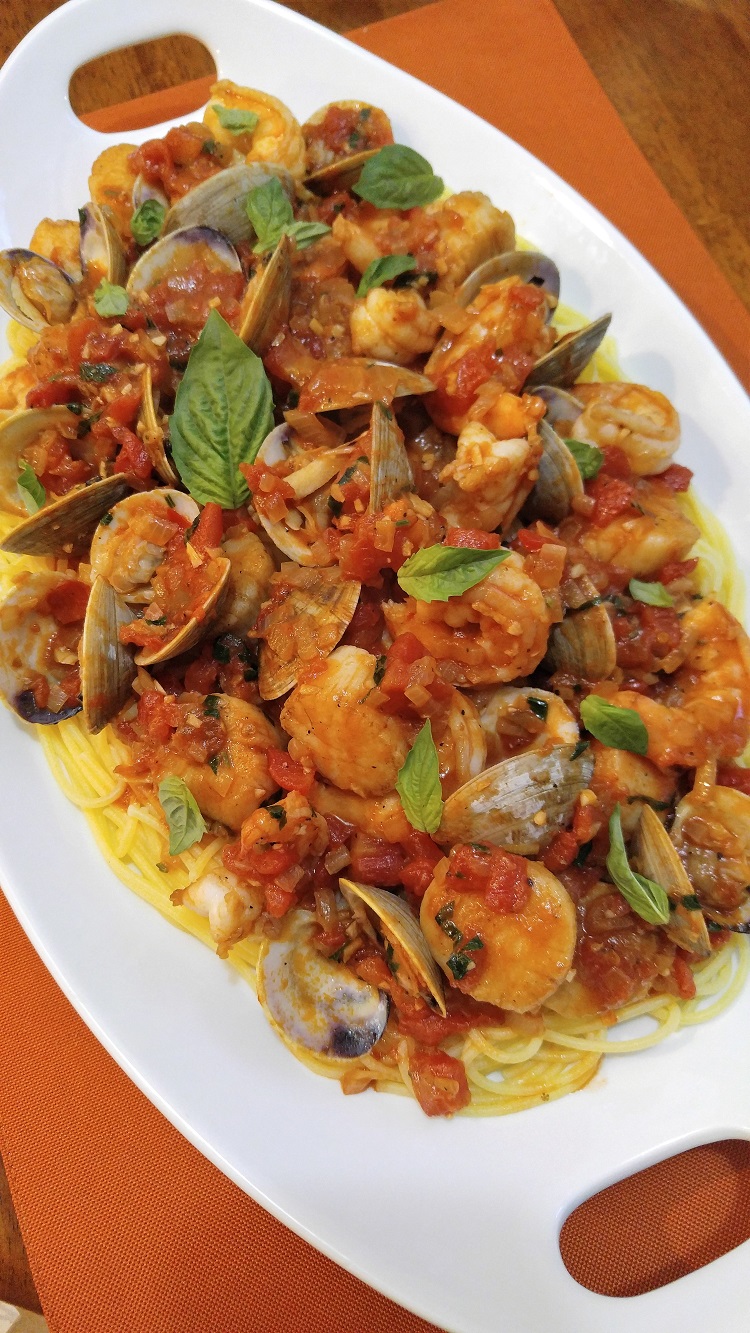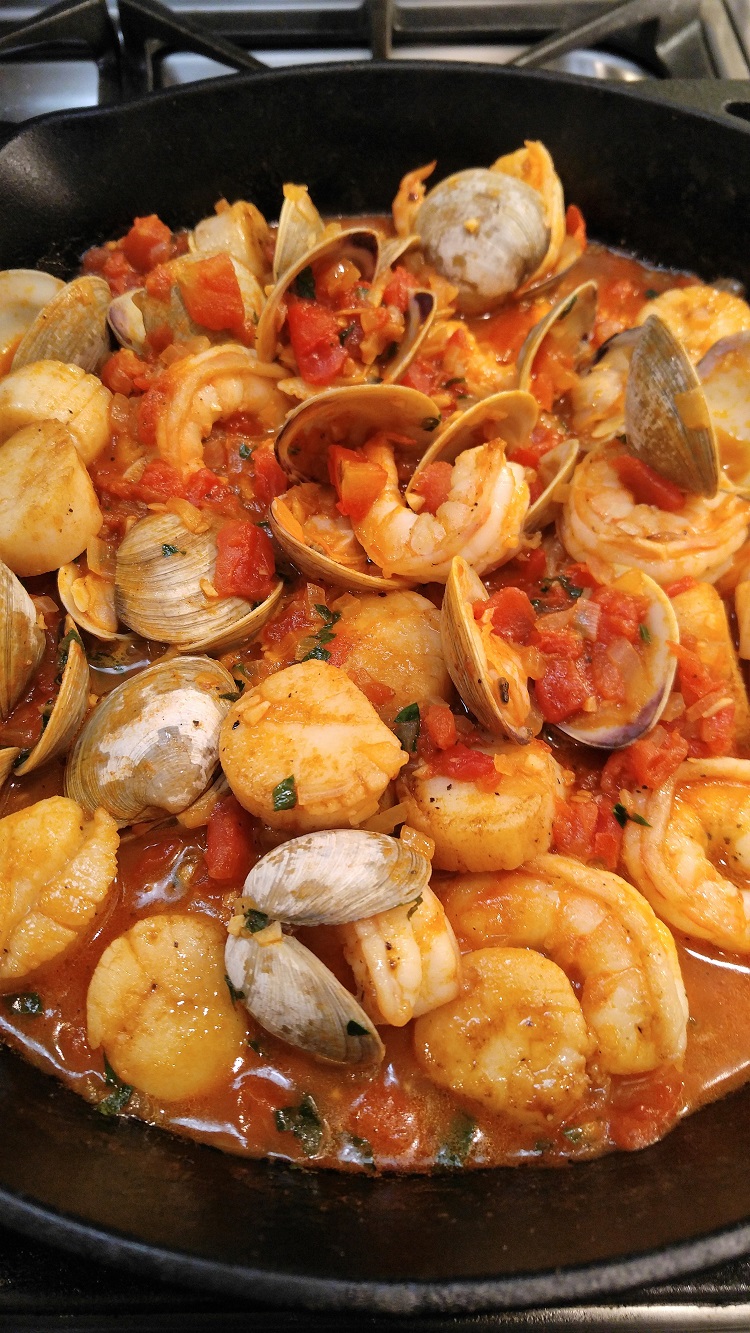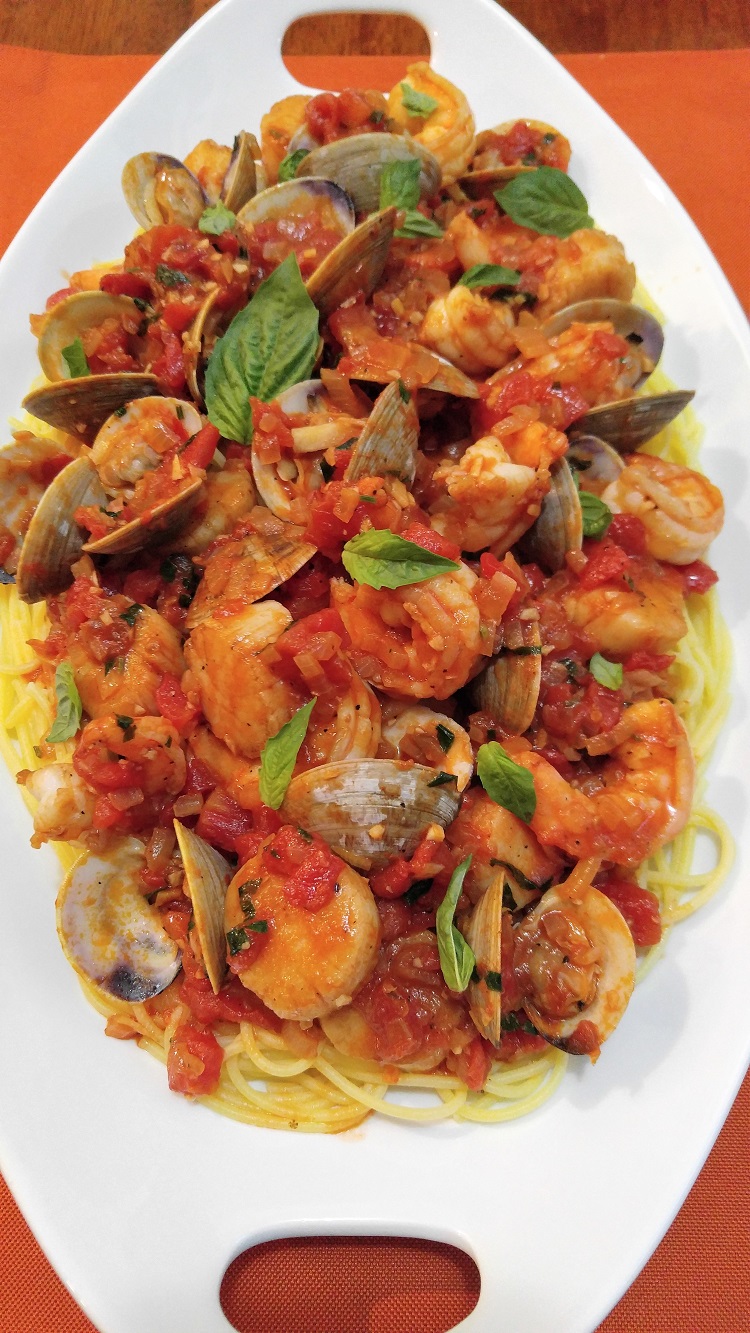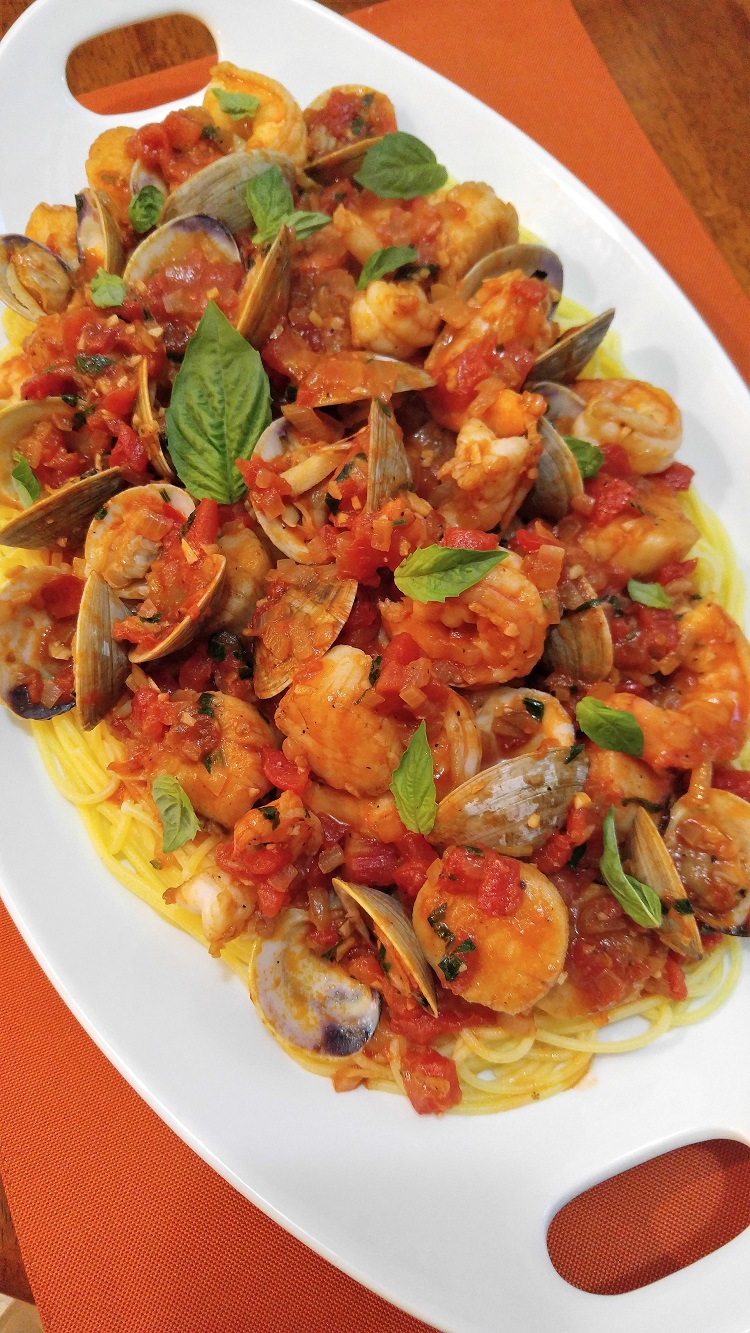 Gluten Free Seafood Arrabbiata
Gluten Free Seafood Arrabbiata
Ingredients
1 package Barilla Spaghetti - gluten free
½ cup Crown Prince Clam Juice - gluten free
1 can (14.5 oz) Hunts Petite Diced Tomatoes - gluten free
1 tablespoon Hunts Tomato Paste - gluten free
olive oil
3 tablespoons butter
1 pound clams, washed
1 pound sea scallops
½ pound jumbo shrimps, peeled and deveined
1 small yellow onion, diced
2 garlic cloves, minced
2 tablespoons chopped fresh parsley
½ teaspoon McCormick Red Pepper Flakes - gluten free
salt and pepper
fresh basil leaves, for garnish
Instructions
Cook the pasta according to package directions and drain.
Pat dry the scallops with paper towels and season with salt and pepper. Season shrimps with salt and pepper.
Heat a large pan to medium high heat then add a splash of olive oil and 1 tablespoon butter. Sear the scallops about 1 to 2 minutes per side and transfer to a plate. Cook the shrimps for few minutes and combine with the scallops.
Add the remaining butter to the pan and saute onions and garlic until soft. Add the pepper flakes and cook for a minute then add the tomatoes and clam juice. Bring to a quick boil and add the clams. Cover and cook until clams open and season with salt and pepper. Stir in the parsley, scallops and shrimps. Cook for a couple more minutes. Place spaghetti on a platter and top with the seafood. Garnish with fresh basil. Yum!