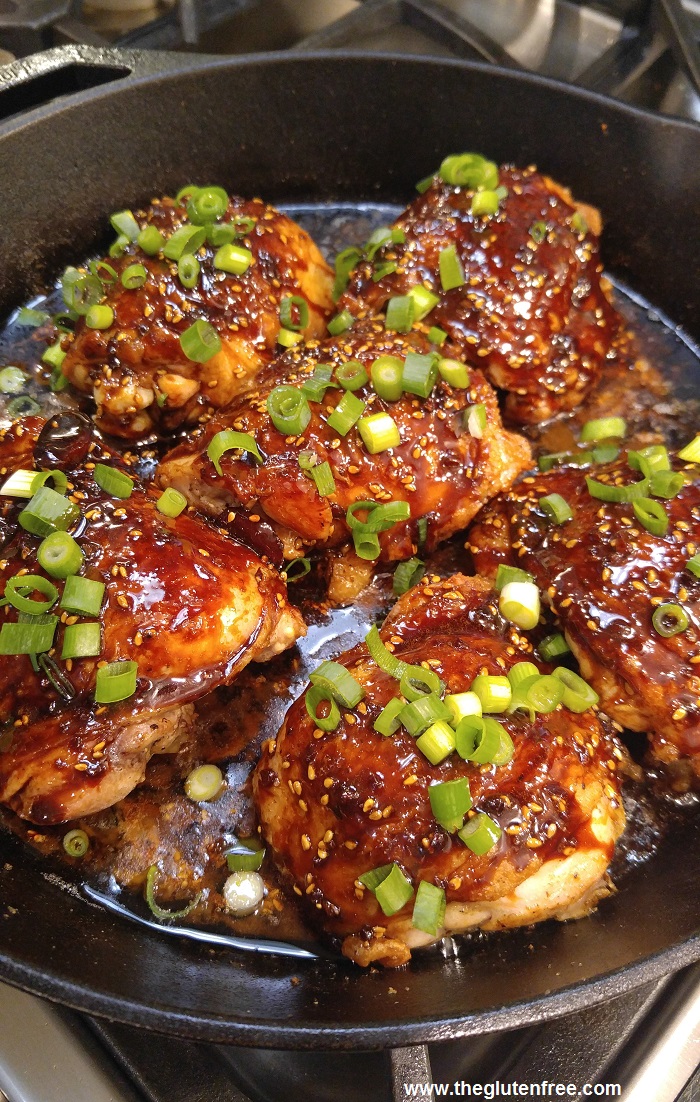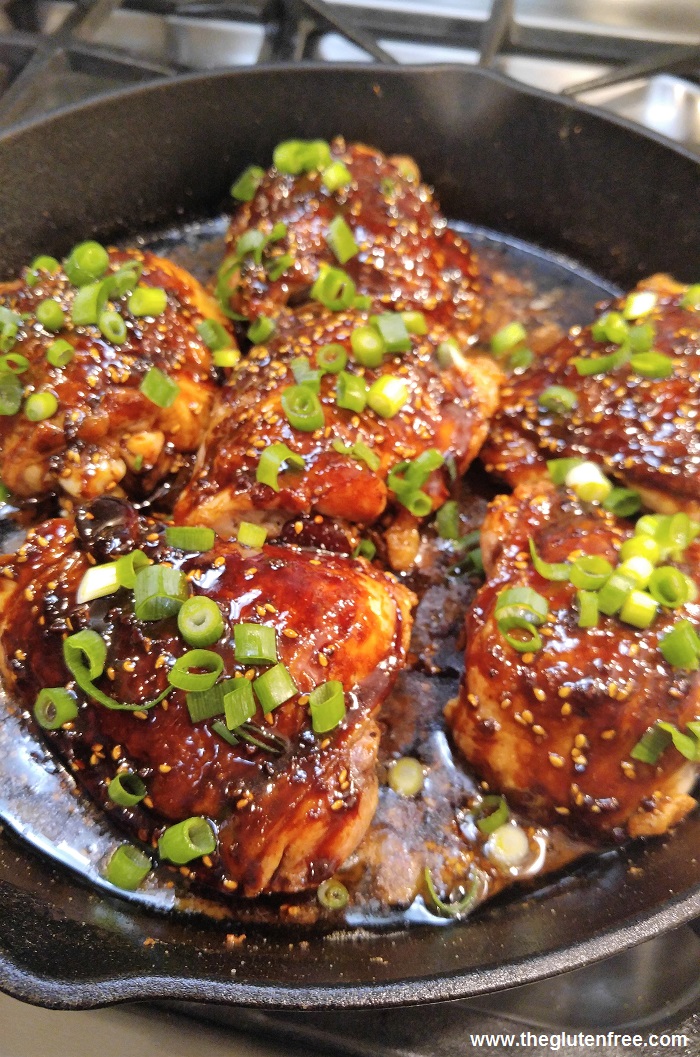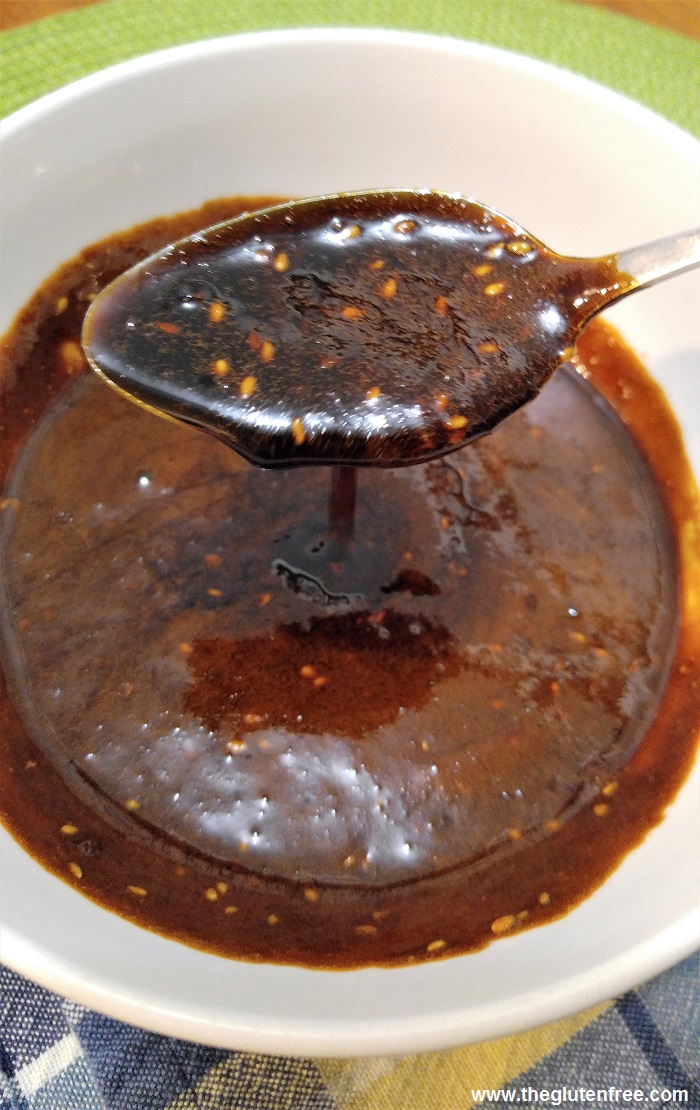 Gluten Free Chicken Teriyaki
Gluten Free Chicken Teriyaki
Ingredients
6 chicken thighs
salt and pepper
olive oil
green onions for garnish
SAUCE:
½ inch fresh ginger, sliced
2 cloves garlic, minced
2 tablespoons olive oil
1 teaspoon sesame oil
¼ cup brown sugar
⅔ cup Tamari Soy Sauce - gluten free
⅔ cup Mirin
½ cup sake
1 tablespoon toasted sesame seeds
Instructions
First, prepare the sauce. Heat a small saucepan over medium heat then add the olive oil and sesame oil. Add the garlic and ginger and saute for 30 to 1 minute then add the sugar. Cook sugar for 2 minutes until melted. Stir in the soy sauce, mirin, sake let boil slowly and stir. Lower the heat and simmer for 10 to 15 minutes until thick.
Season chicken with salt and pepper.
Preheat oven to 425 degrees F.
Heat a cast iron pan to medium heat. Add a splash of olive oil then sear the chicken on all side about 10 minutes. Transfer the chicken to the oven and bake for 20 minutes. Pour sauce over chicken and garnish with green onions. Enjoy!