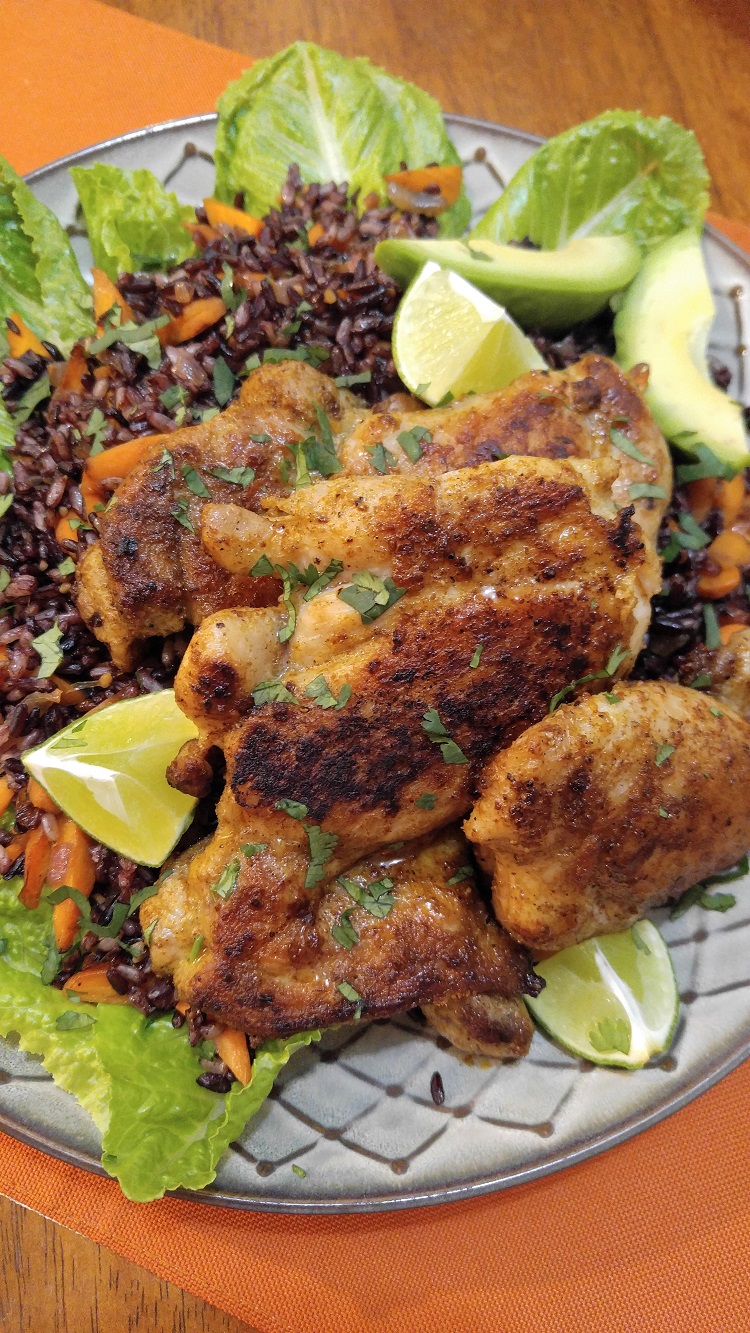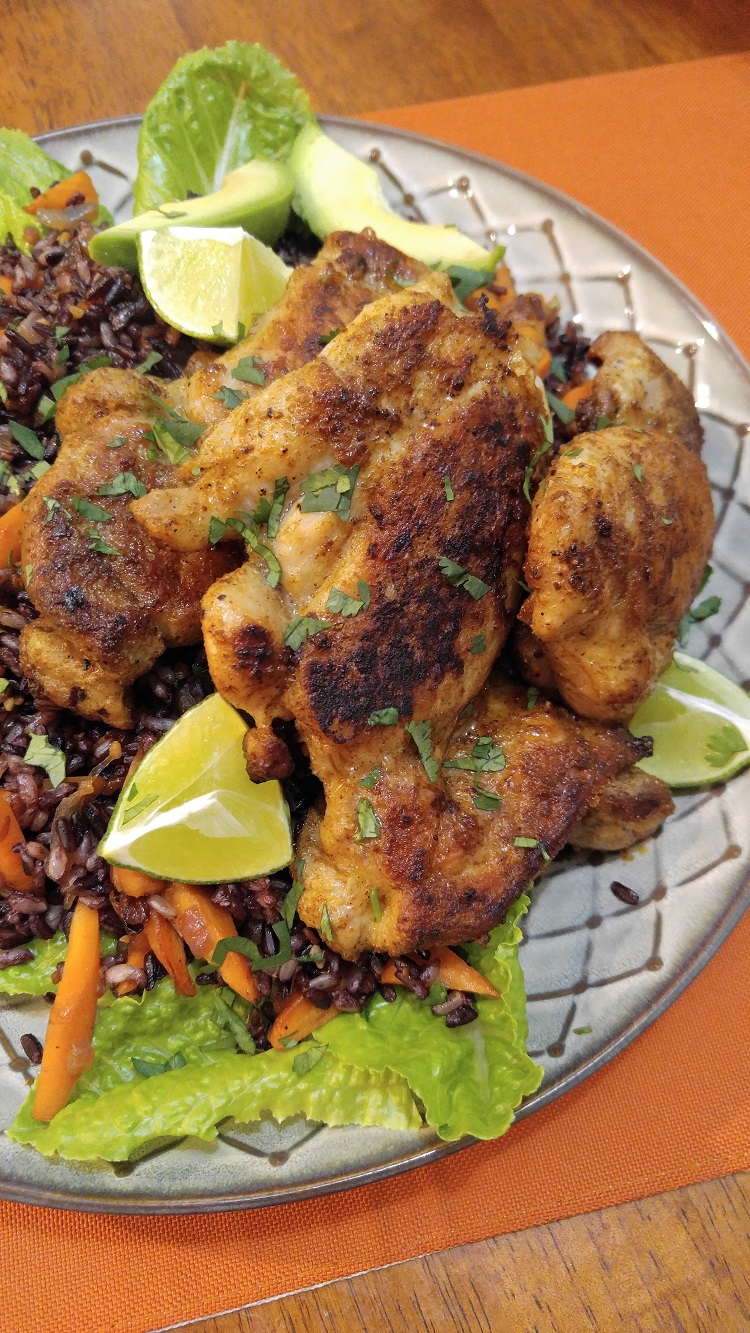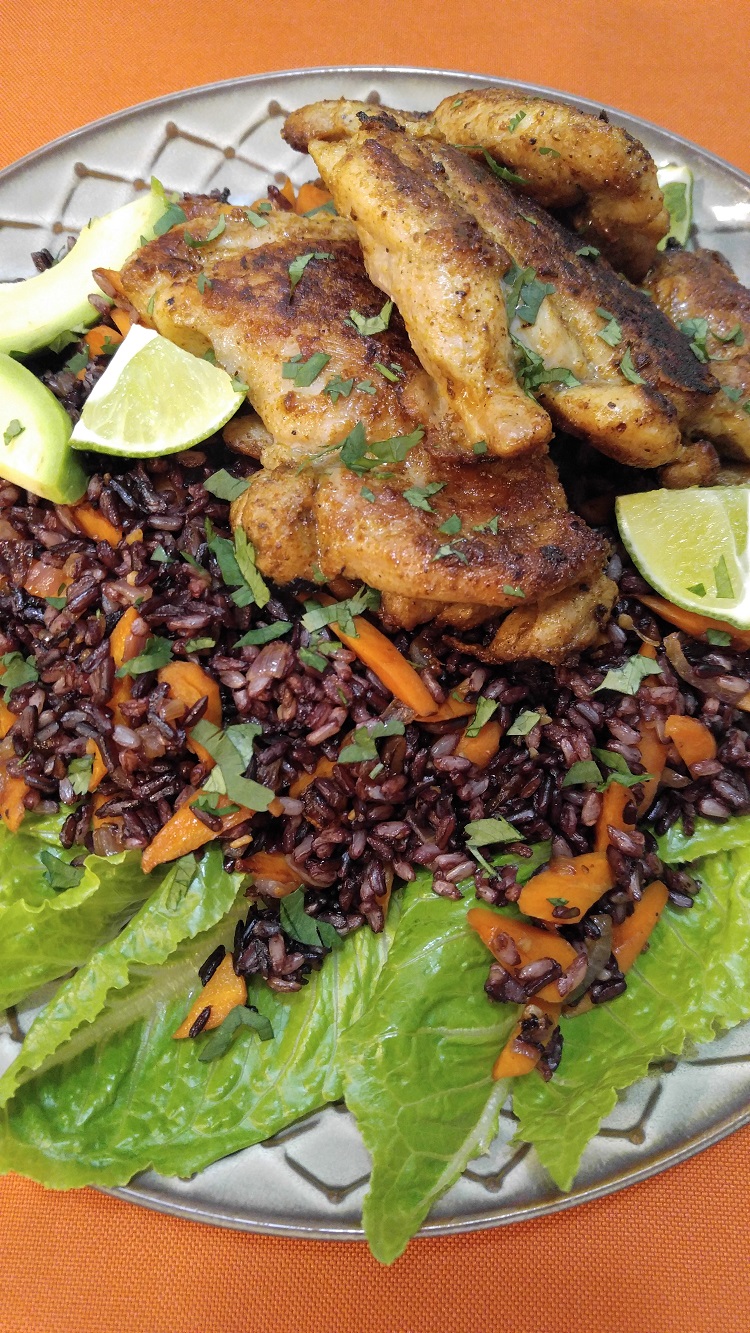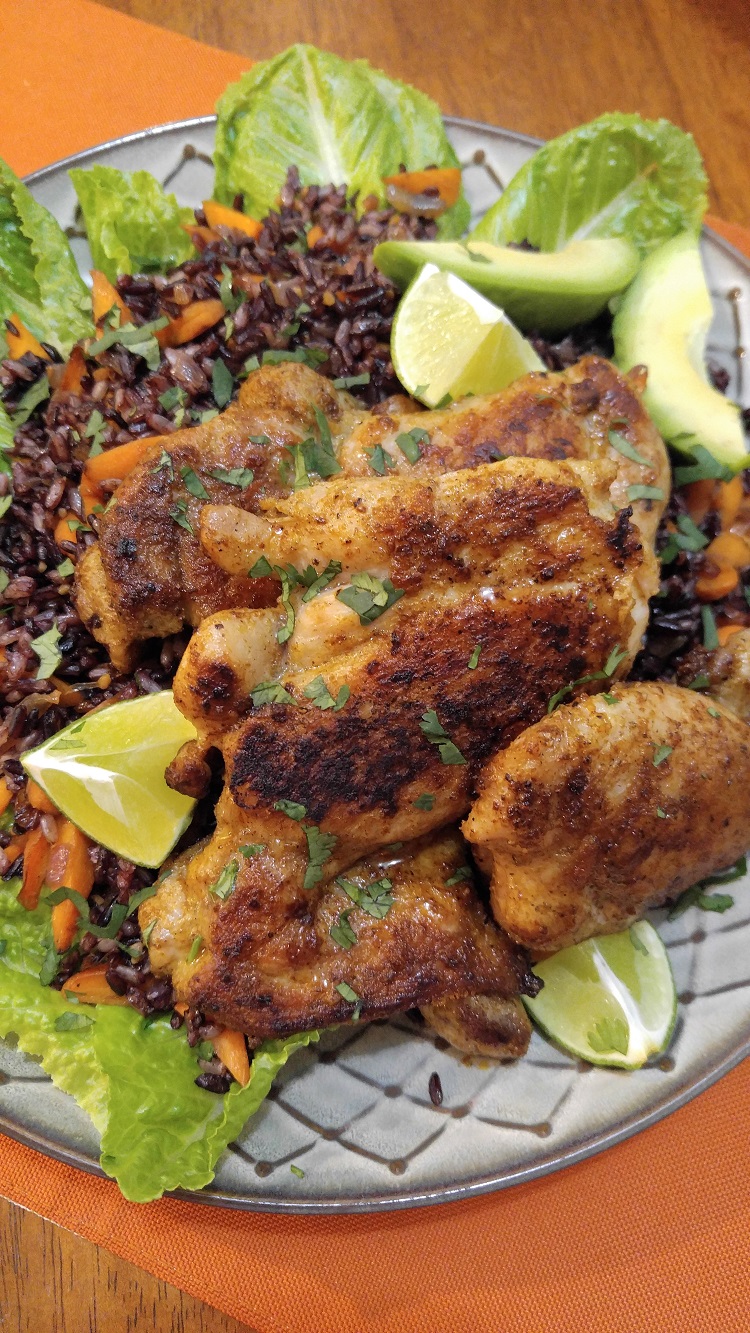 Gluten Free Chicken with Wild Rice Pilaf
Gluten Free Chicken with Wild Rice Pilaf
Instructions
Cook the rice accordingly. Wild rice and brown rice takes longer to cook.
Season chicken with with cumin, chili, salt and pepper.
Heat a large non stick pan to medium high heat and add a splash of olive oil. Cook the chicken until browned about 3 to 4 minutes per side then transfer to a plate. On the same pan add more olive oil if necessary, saute onion, garlic and carrots until soft about 4 minutes and season with salt and pepper. Add the rice and stir. Cook for about 3 more minutes.
Serve chicken with rice and garnish with lime wedges and cilantro. Yum!