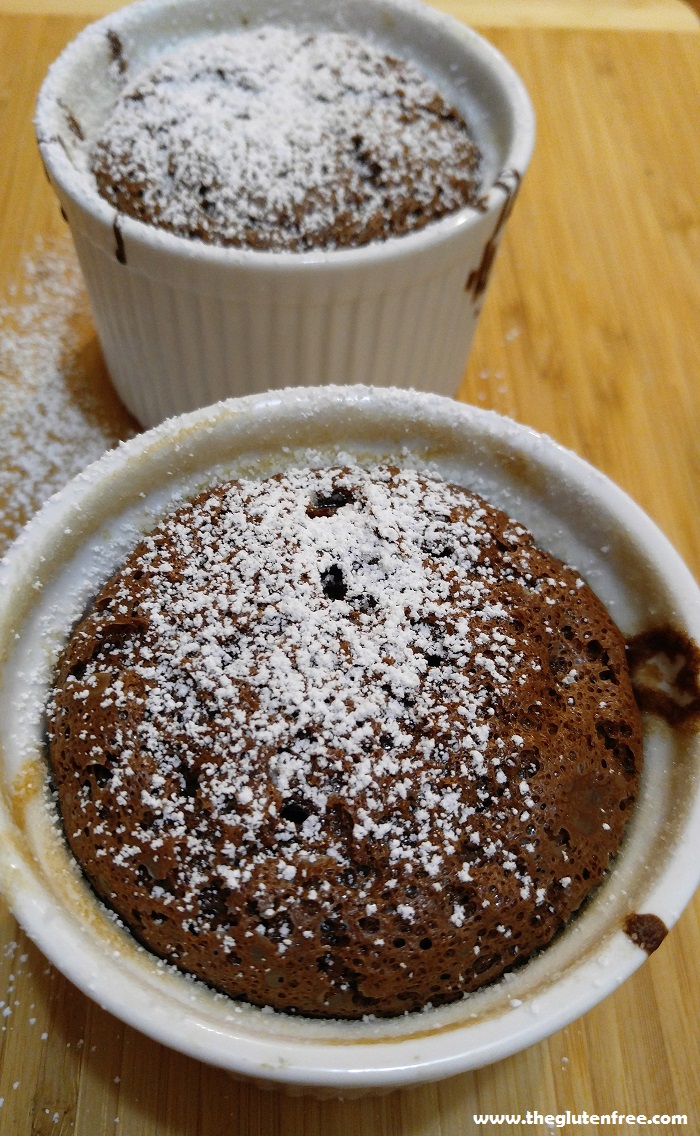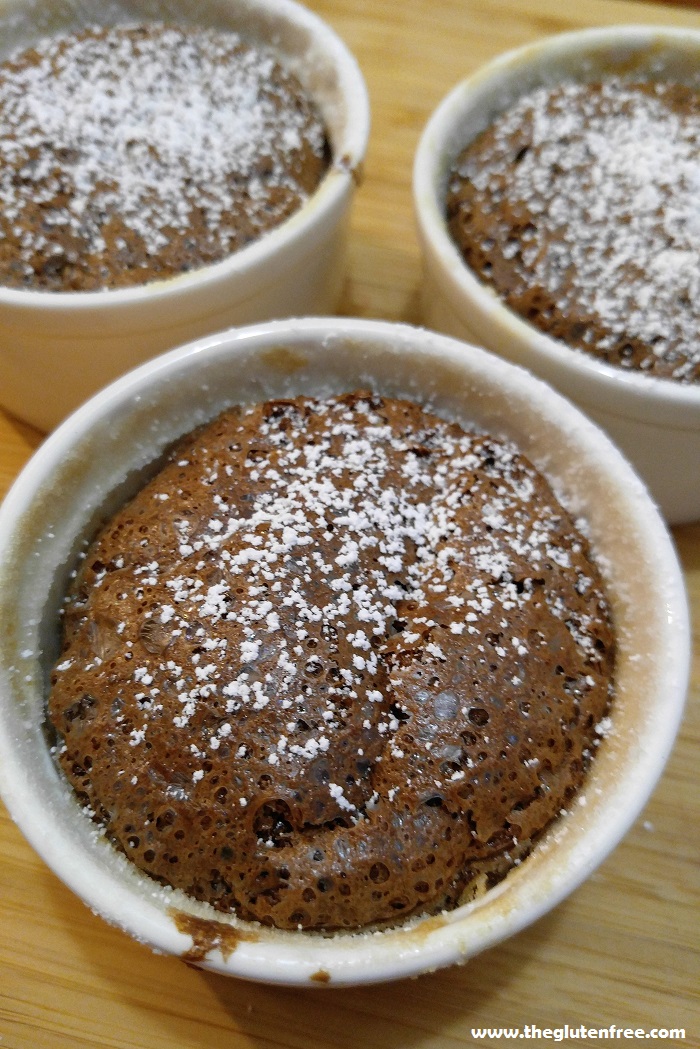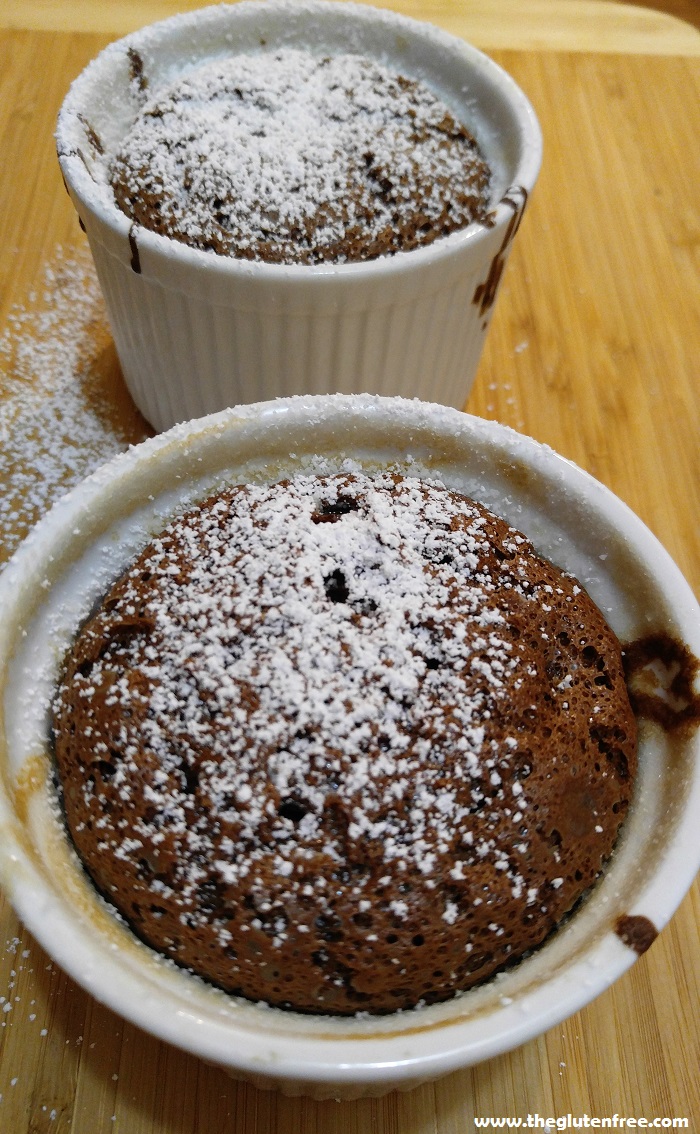 Gluten Free Chocolate Souffles
Gluten Free Chocolate Souffles
Ingredients
2 (3.5 oz) Lindt 64% Cocoa chocolate bars - gluten free or Hershey's Baking Bars
⅓ cup granulated sugar, plus more for the ramekins
2 tablespoons butter, plus more for coating souffle ramekins
7 eggs, separated
pinch of salt
confectioners sugar - gluten free
Instructions
Preheat oven to 350 degrees F.
Butter 6 ramekins and coat with granulated sugar, tapping side to side then remove excess sugar.
Heat chocolate and 2 tablespoons butter in a double boiler over simmering water.
Beat egg whites and pinch of salt using a hand mixer until soft peaks form. Add ⅓ cup sugar gradually, beating constantly. Whisk the egg yolks then add to the chocolate mixture. Mix gently then add the egg whites. Gently stir to incorporate the ingredients.
Spoon chocolate mixture into the ramekins and place on a baking sheet. Bake until puffed and firm to the touch about 18 to 25 minutes. Dust with confectioners' sugar. Serve immediately.
Notes
Lindt Chocolate have conflicting information. May contain wheat and also says gluten free. If you are extremely sensitive best to use Hershey's.