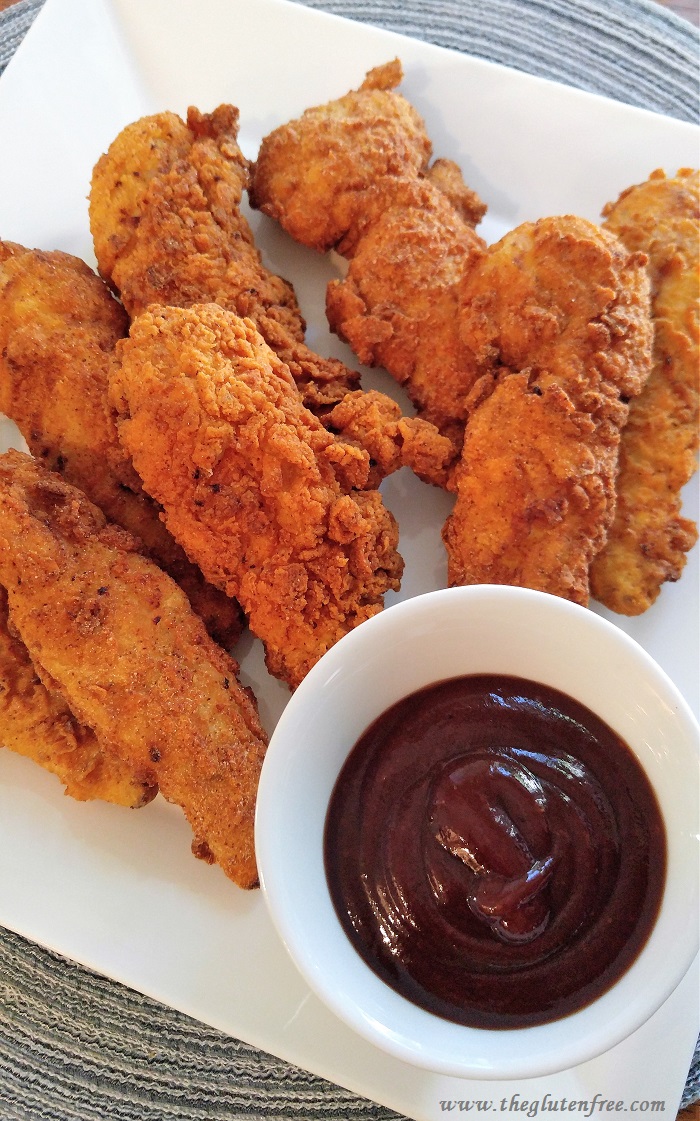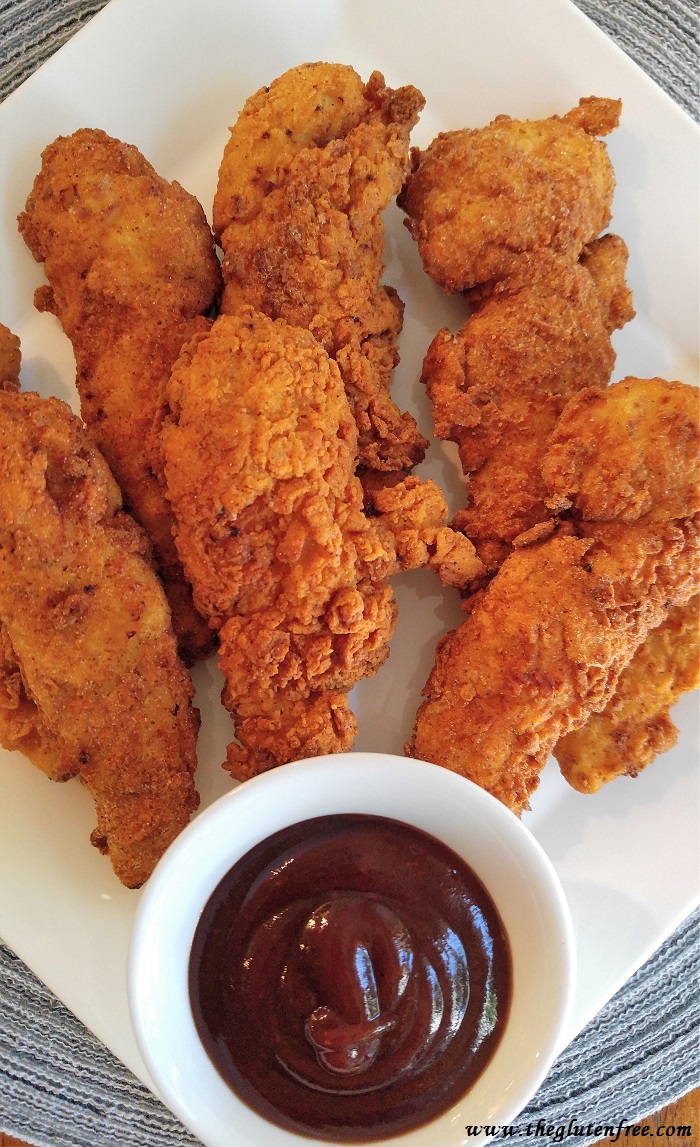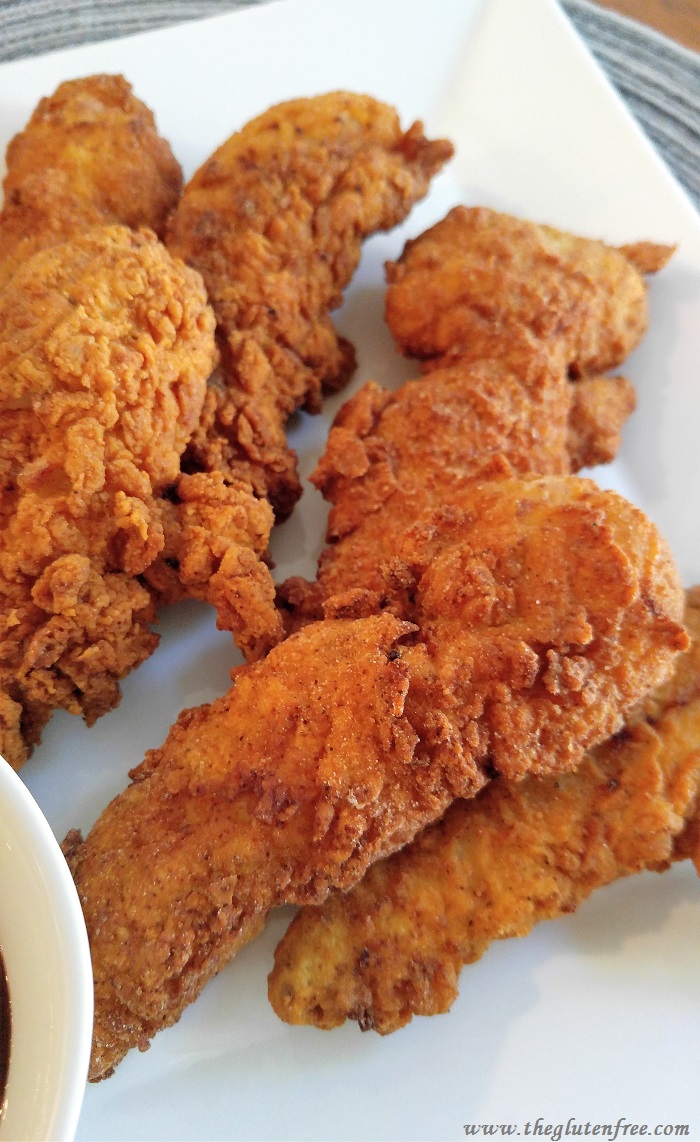 Gluten Free Fried Chicken Tenders
Gluten Free Fried Chicken Tenders
Ingredients
16 to 18 chicken tenders
1 quart buttermilk
1 tablespoon Frank's RedHot Original Cayenne Pepper Sauce - gluten free
2½ cups Bob's Red Mill All Purpose Flour - gluten free
1 tablespoon McCormick garlic powder - gluten free
1 tablespoon McCormick onion powder - gluten free
½ teaspoon McCormick Cayenne Pepper - gluten free
canola oil for frying
Sweet Baby Ray's BBQ Sauce - gluten free
salt and pepper
Instructions
Place the chicken in a large bowl. Pour buttermilk and hot sauce over chicken. Cover and marinate for 1 hour at room temperature.
In another large bowl, combine flour, garlic powder, onion powder and cayenne pepper.
Remove the chicken from the marinade and pat dry with paper towels. Reserve the buttermilk. Season with salt and pepper.
Heat a deep pan over medium heat and add about 2 inches oil. Wait until the oil reaches 360 degrees F.
Dredge chicken in the flour mixture then to the buttermilk and back to the flour mixture. Fry few chicken at a time about 3 minutes or until golden brown. Transfer to a platter with paper towels.
Serve with bbq sauce.