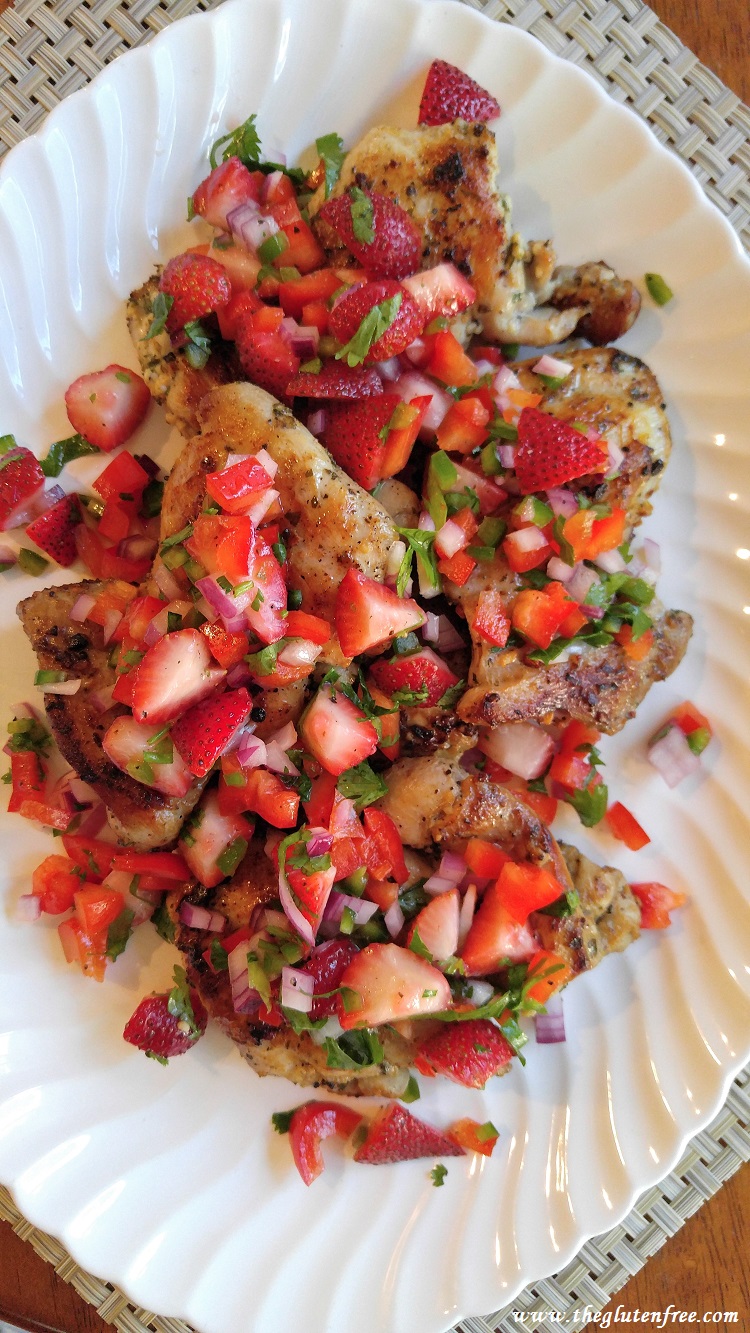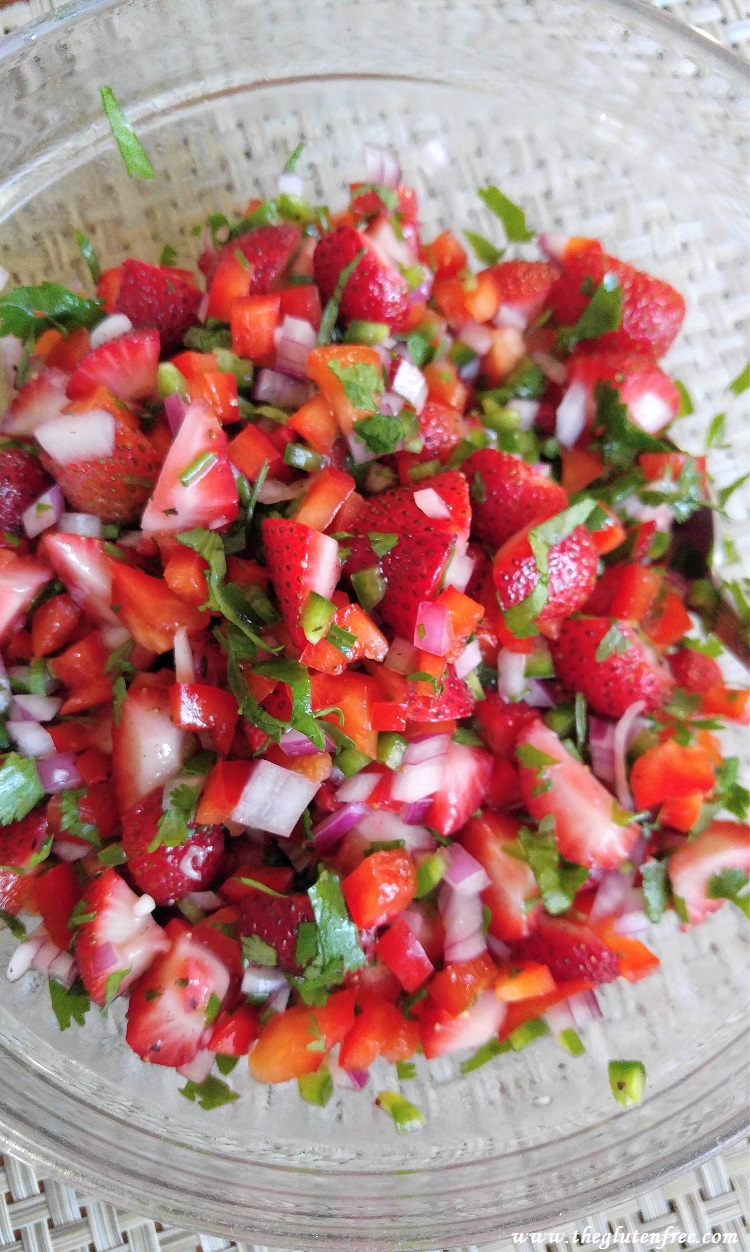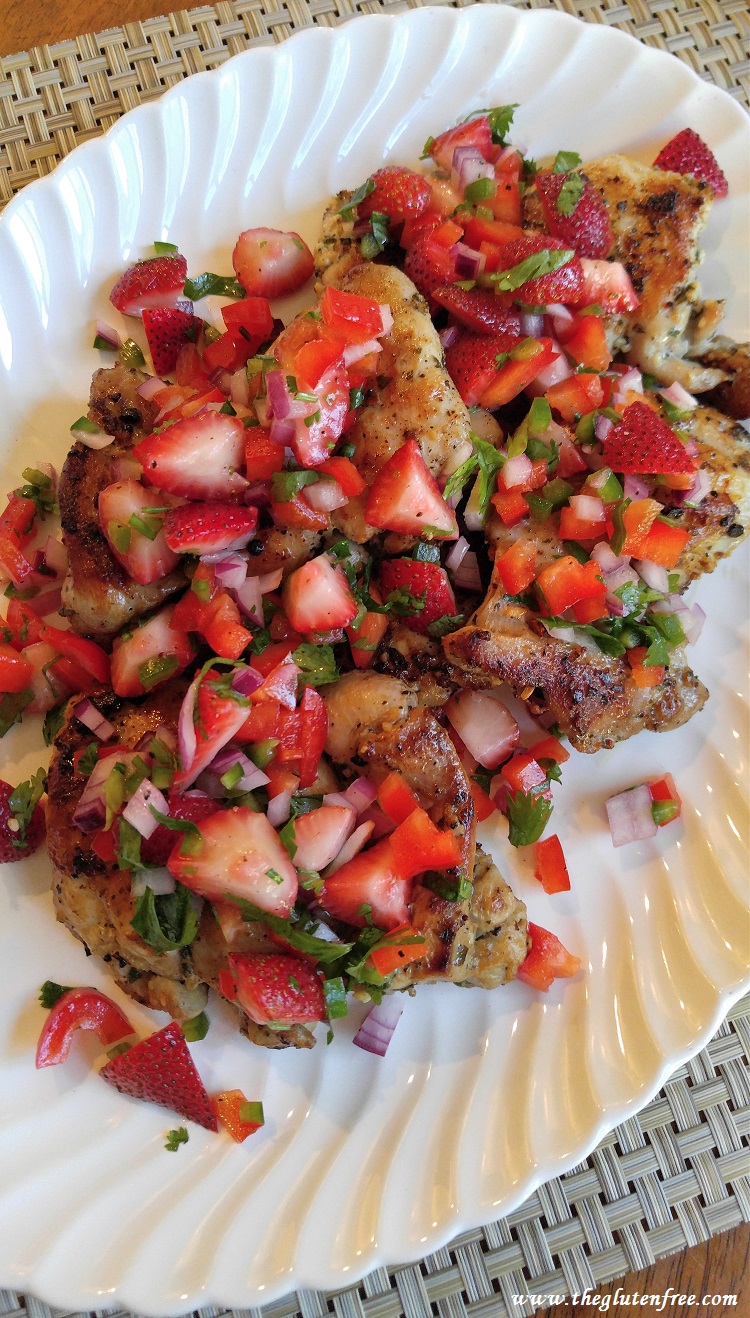 Gluten Free Grilled Chicken with Strawberry Salsa
Gluten Free Grilled Chicken with Strawberry Salsa
Ingredients
3 pounds skinless and boneless chicken thighs
3 cloves garlic, minced
salt and pepper
¼ cup chopped fresh oregano
olive oil
SALSA
1 pint strawberry, diced
⅓ cup chopped fresh cilantro
½ of medium red onion, diced
1 jalapeno, minced
1 red bell pepper, diced
olive oil
1 lime, juiced
salt and pepper
Instructions
Fillet chicken thighs and remove some of the gristle. Drizzle some olive oil and season with salt, pepper, oregano and garlic. Cover and marinate for 30 minutes.
Preheat grill to medium high heat. Grill chicken about 3 to 4 minutes per side then transfer to a platter.
In a large bowl, combine the strawberries, bell peppers, red onion, jalapeno and add a splash of olive oil, lime juice and season with salt and pepper.
Serve chicken with the salsa. Yum!