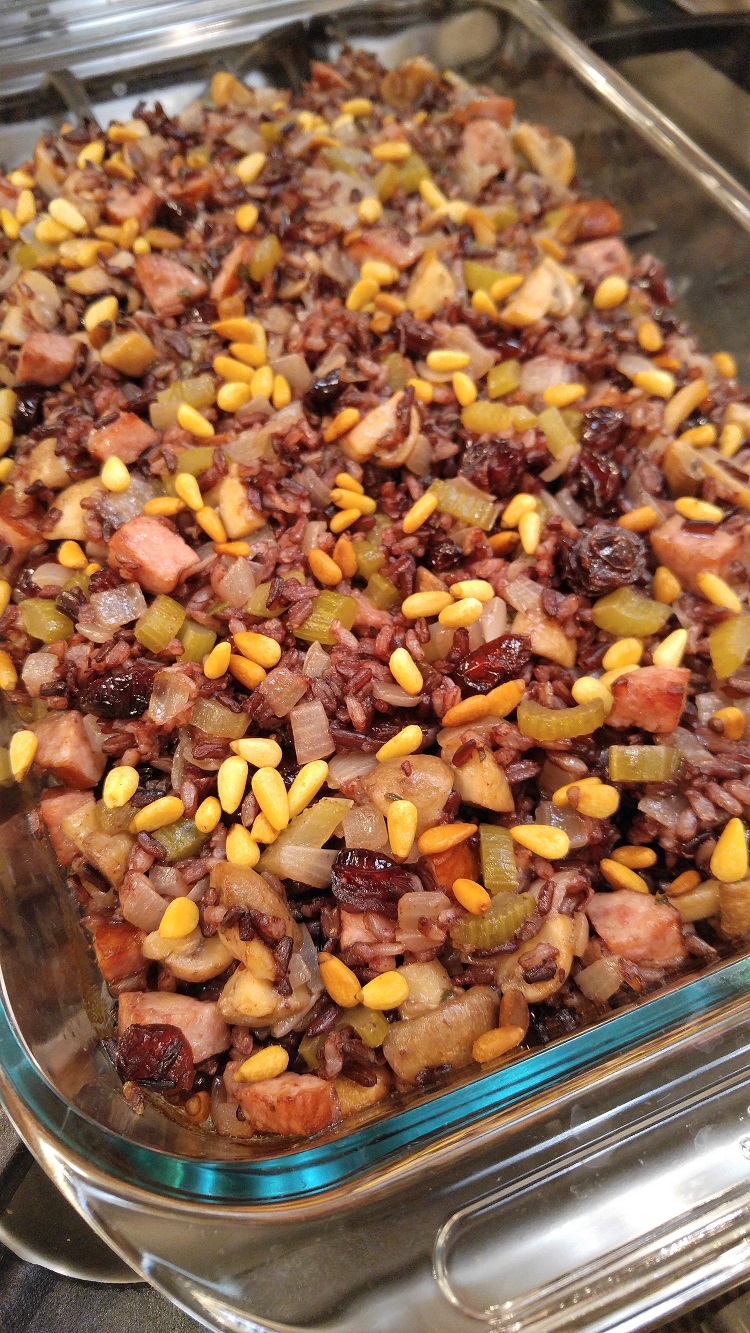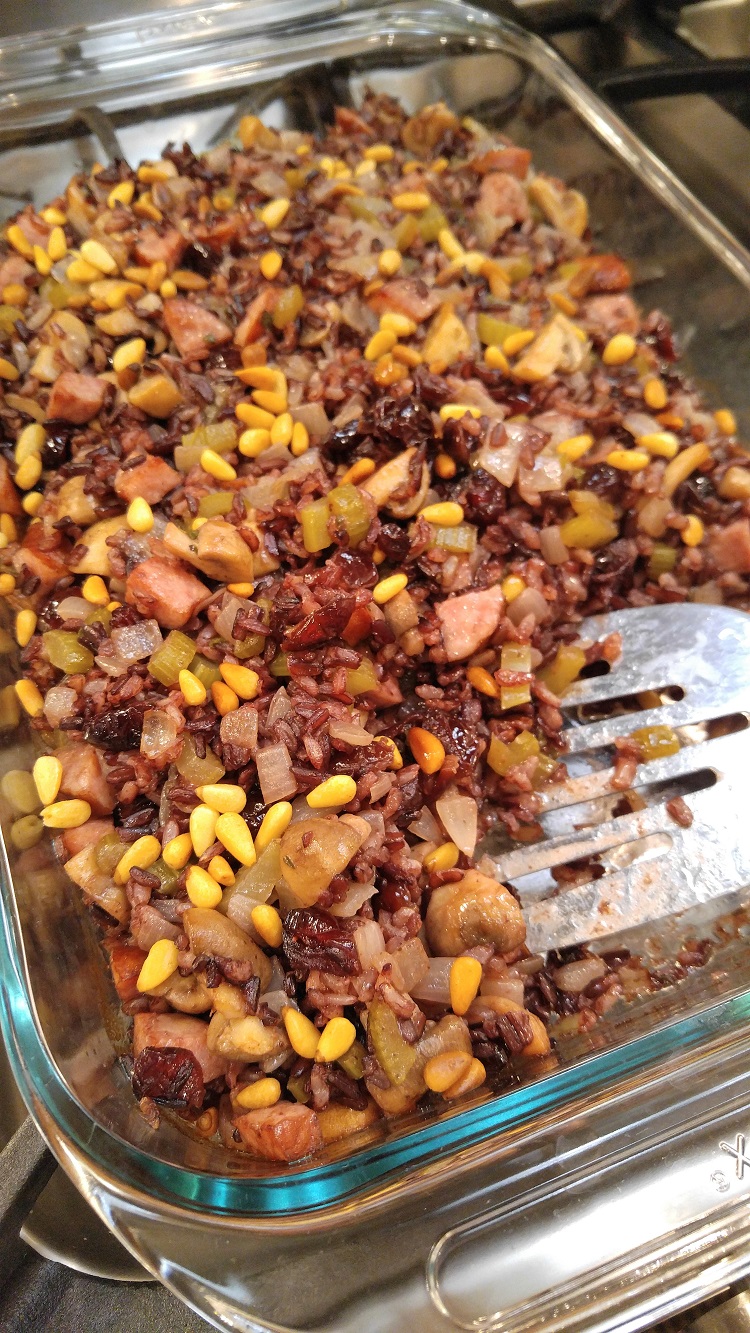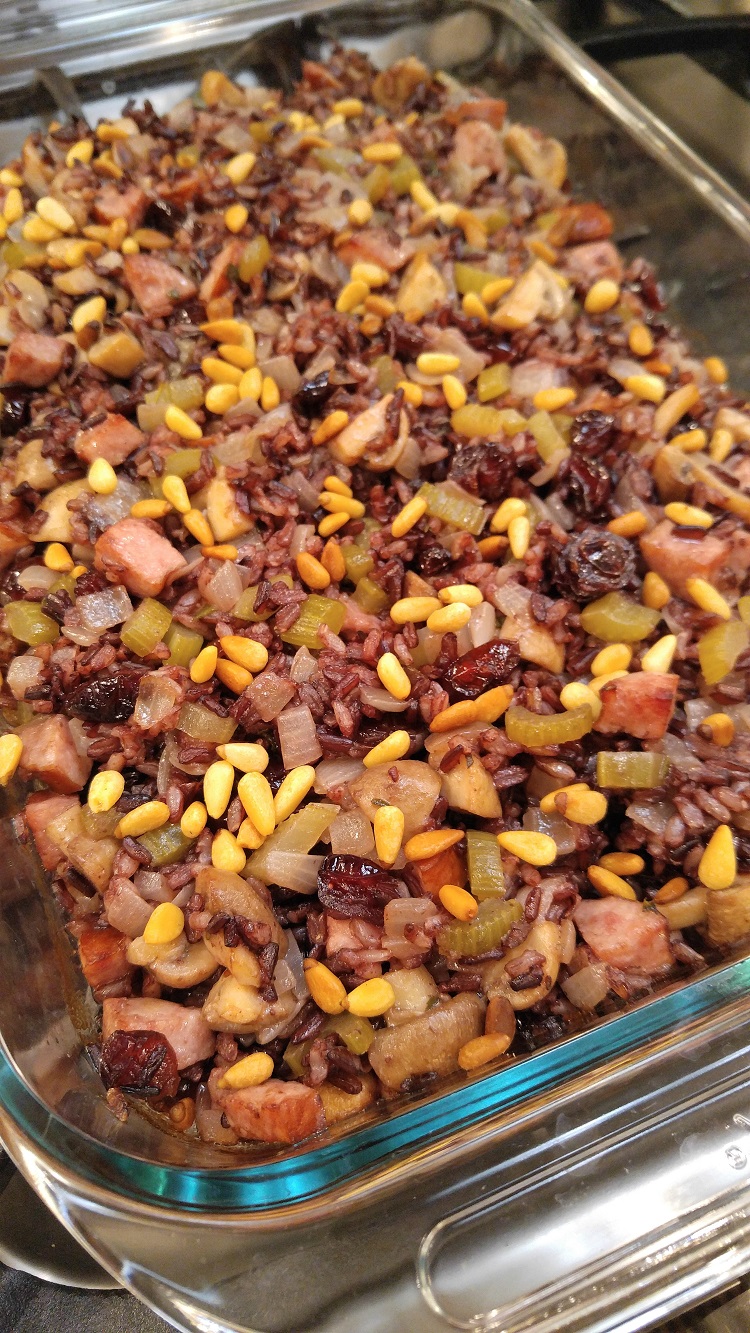 Gluten Free Kielbasa and Wild Rice Stuffing
Gluten Free Kielbasa and Wild Rice Stuffing
Ingredients
1 (14 oz.) Jennie-O Fully Cooked Hardwood Smoked Turkey Kielbasa - gluten free
½ cup wild black rice
½ cup sprouted brown rice
¼ cup Pacific Chicken Broth - gluten free
6 tablespoons butter
1 cup celery, diced
2 medium onions, diced
1 pound white mushrooms, diced
1 tablespoon fresh thyme, minced
1 tablespoon fresh sage, minced
1 cup Ocean Spray Craisins Dried Cranberries Original - gluten free
salt and pepper
3 tablespoons pine nuts, toasted
Instructions
Preheat oven to 375 degrees F.
Mix the wild rice and brown rice in a medium pot, cook accordingly until al dente.
Melt butter on a large pan over medium heat. Add the onions and mushrooms, saute for few minutes then add the kielbasa, celery, cranberries, thyme, and sage. Cook for about 3 minutes then season with salt and pepper. Add the rice and stir. Adjust the taste with salt and pepper.
Transfer the mixture to a 9 x 13 inch baking pan. Drizzle ¼ cup chicken broth and cover with foil and bake for 45 minutes. Top with toasted pine nuts before serving. Yum!