[caption id="attachment_1420" align="aligncenter" width="470"]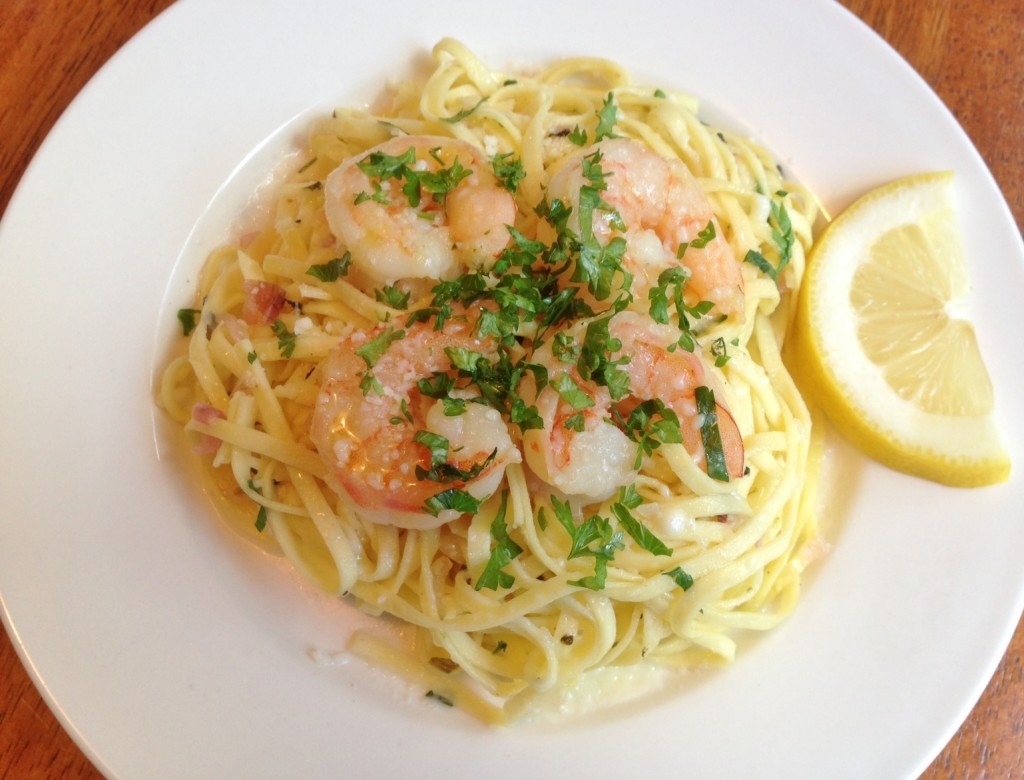 Gluten Free Linguine with Shrimp Scampi[/caption]
Gluten Free Linguine with Shrimp Scampi
Gluten Free Linguine with Shrimp Scampi
Ingredients
1 teaspoon kosher salt
2 packages of Organic Ancient Quinoa Harvest Linguine - gluten free
3 tablespoon unsalted butter
2½ tablespoon olive oil
2 shallots, minced
1½ tablespoon garlic, minced
¼ teaspoon black pepper
⅓ cup freshly chopped parsley
½ lemon zest
¼ cup lemon juice
1 pound shrimp, peeled and deveined
pinch McCormick red pepper flakes - gluten free
Instructions
Cook pasta according to the package.
In a large pan, melt butter and add olive oil over medium-low heat.
Add shallots sauté until translucent then add garlic and cook for a minute.
Add shrimps, salt and pepper cook until they turned pink, stir few times.
Remove from heat, add lemon zest, lemon juice, and pepper flakes.
Add the pasta and chopped parsley to the pan and toss to combine.
Serve with lemon wedges with parmesan cheese on top.
You can add more salt and pepper according to your taste.