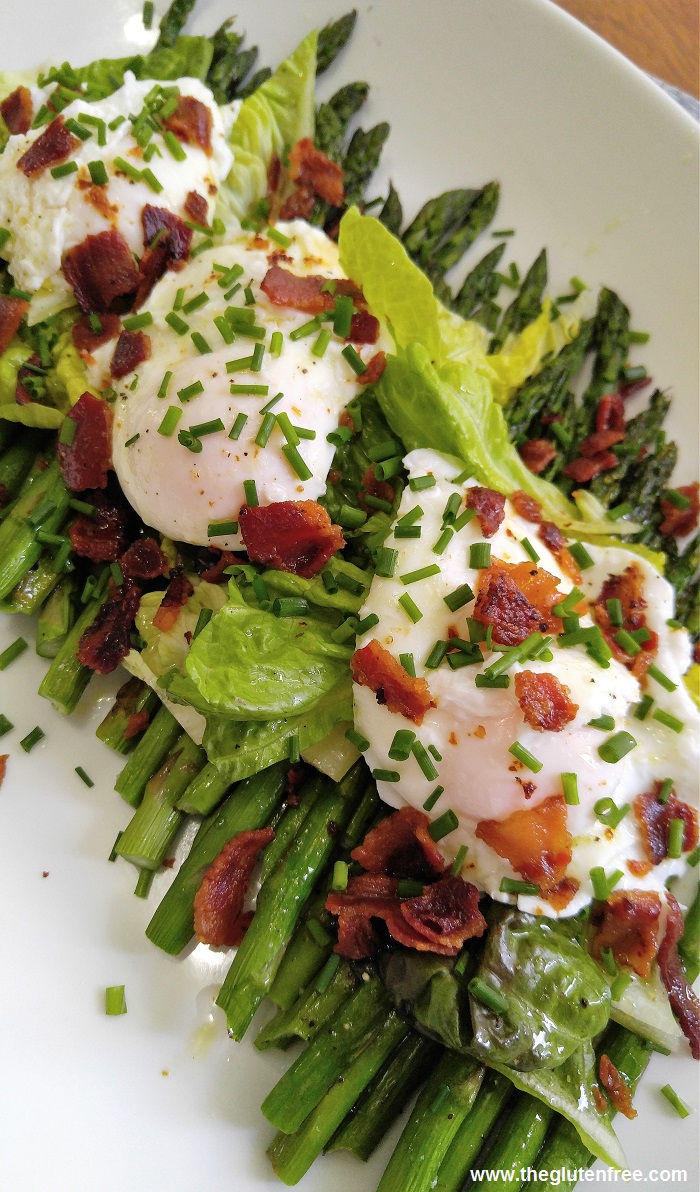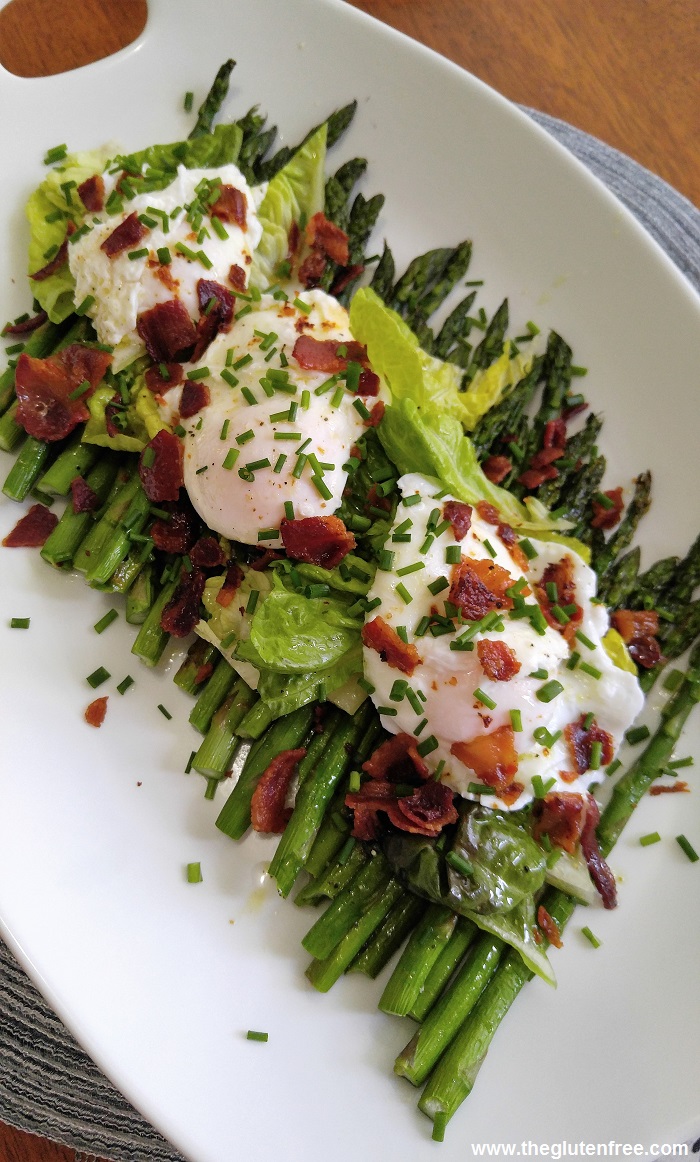 Gluten Free Poached Eggs and Asparagus Salad
Gluten Free Poached Eggs and Asparagus Salad
Ingredients
large eggs
1 bunch asparagus, trimmed
olive oil
salt and pepper
chives, chopped for garnish
½ of lemon, juiced
1 tablespoon organic raw honey - gluten free
4 Applegate Bacon - gluten free
mix greens
Instructions
Preheat oven to 425 degrees F.
Place asparagus on a baking sheet, drizzle some olive oil and season with salt. Bake for 12 minutes.
Cook the bacon until crispy and chopped.
Poach the eggs; bring a saucepan with 1½ inch water to a simmer add a tablespoon of vinegar and cook the eggs for about 3 minutes. Transfer to a plate.
In a small bowl, combine lemon juice, honey, 2 tablespoons olive oil and season with salt and pepper.
Arrange the asparagus on a platter. Top with mix greens, poached eggs, bacon and drizzle dressing over. Garnish with chives. Yum!