[caption id="attachment_1623" align="aligncenter" width="470"]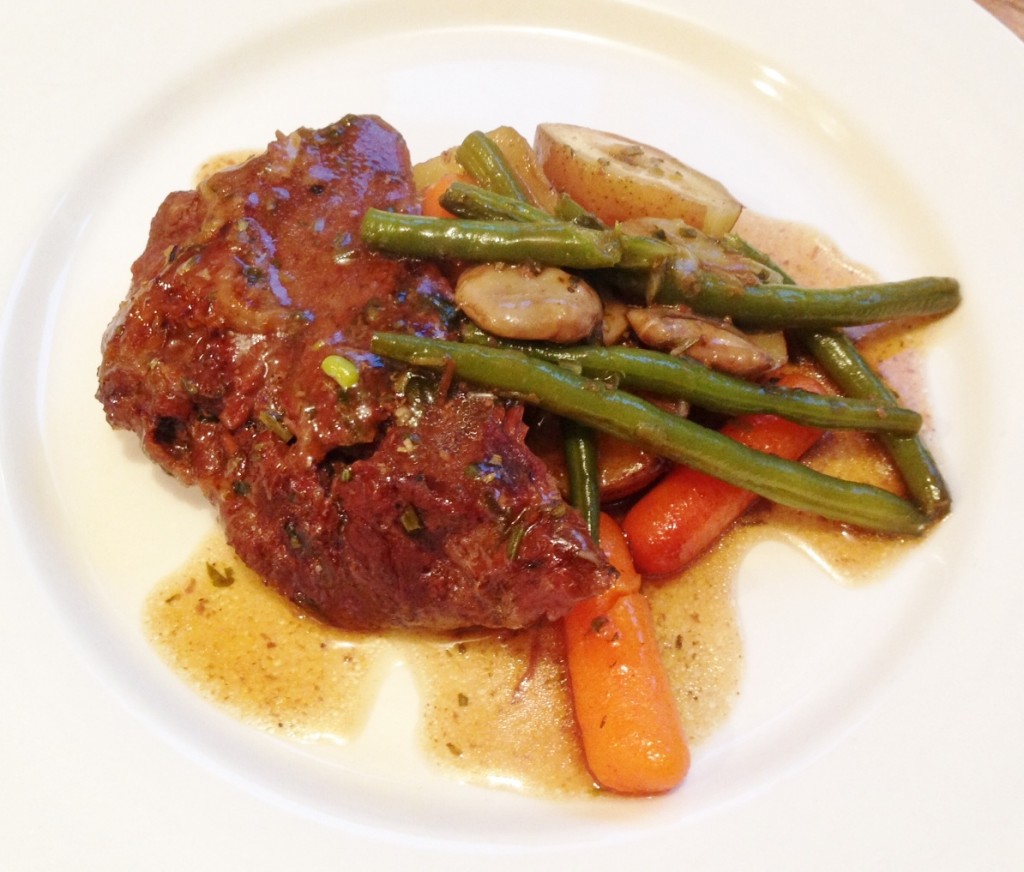 Gluten Free Pot Roast[/caption]
Gluten Free Pot Roast
Gluten Free Pot Roast
Ingredients
3½ pounds boneless beef chuck
2 tablespoon oil
1 cup water
1 tablespoon Clabber Girl Cornstarch (for thickening) - gluten free
12 baby red potatoes, cut in halves
1 cup baby carrots
string beans
1 small onion, quartered
¼ cup Italian parsley, chopped
2 teaspoons salt, or as needed
½ teaspoon black pepper
1 teaspoon rosemary
1 teaspoon thyme
1 tablespoon Lea & Perrins Worcestershire Sauce - gluten free
white mushrooms (optional)
Instructions
Preheat oven to 350 degrees f.
Heat oil in a Dutch oven. Brown meat for few minutes until seared and place in a medium sized oven bag.
Combine water, seasonings, Worcestershire sauce and herbs in a bowl and pour over meat.
Add the onions.
Close bag loosely with nylon tie, Cut 3 small holes on top to allow steam to escape. Put bag on a rimmed baking sheet.
Cook for 2 hours. After 2 hours, add the vegetables and cook for another 30 minutes.
In a small bowl mix 2 tablespoon cold water and the cornstarch. Pour into the bag to thicken the sauce.