[caption id="attachment_1632" align="aligncenter" width="470"]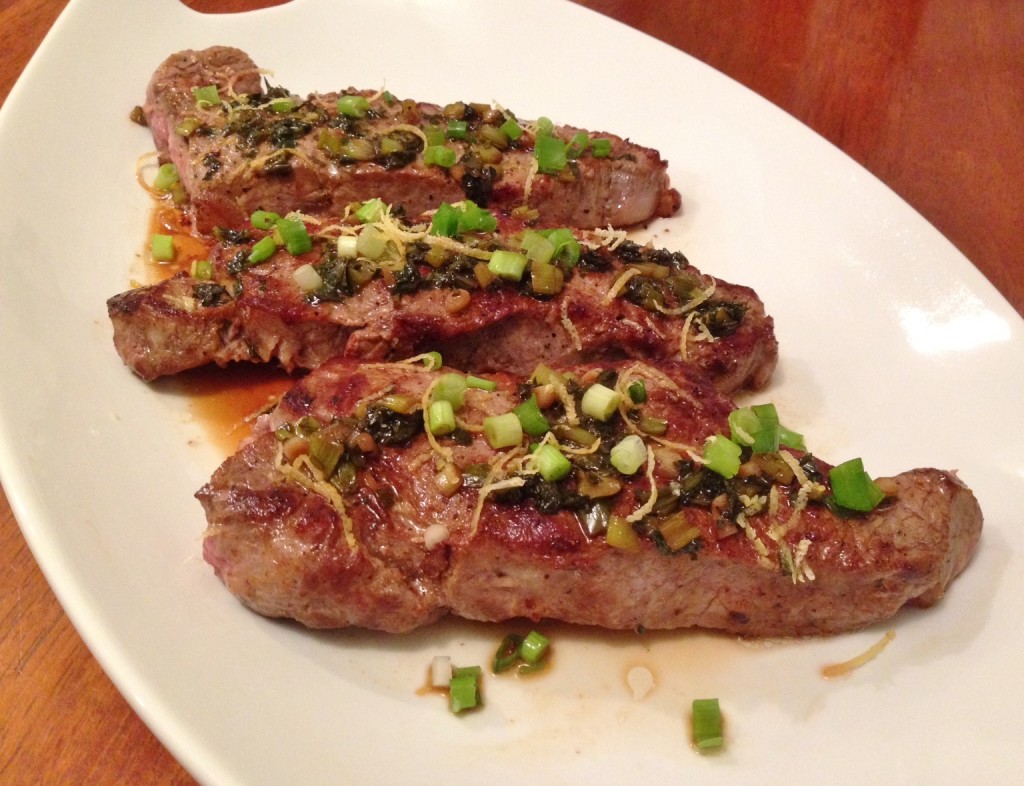 Gluten Free Steak Diane[/caption]
Gluten Free Steak Diane
Gluten Free Steak Diane
Ingredients
3 slices top sirloin about ¾ inch thick
3 tablespoon butter
3 tablespoon thinly sliced green onions
2 tablespoon Lea & Perrins Worcestershire sauce (This is g-free)
3 tablespoon finely chopped parsley
3 tablespoon lemon juice
dash of ground black pepper
dash of salt
3 tablespoon green onion, top only, sliced, for garnish
grated lemon peel, for garnish
Instructions
Season steak with salt and pepper.
Melt 1 tablespoon butter in a pan. Add green onions. Saute for few minutes.
Stir Worcestershire sauce, parsley, and lemon juice. Heat through and remove from heat immediately.
Melt remaining butter in another pan. Cook steaks about 2 minutes per side.
Spoon the butter onion mixture over the steaks while in pan.
Place hot steaks on serving dish. Add a splash of water to the pan and stir, heat briefly and pour sauce over steak.
Garnish with lemon peel and green onions.
Notes
Optional:
You can also place steaks between waxed paper and pound slightly with rolling pins or hands before seasoning.