[caption id="attachment_1641" align="aligncenter" width="470"]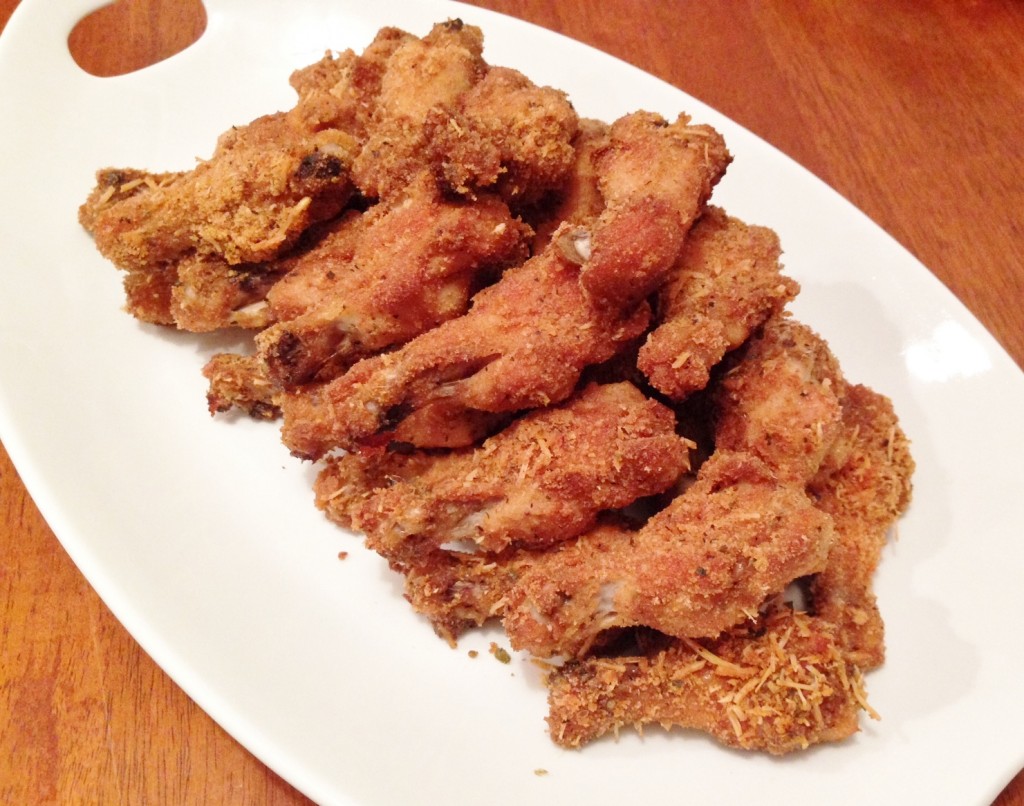 Gluten Free Cheesy Chicken Wings[/caption]
Gluten Free Cheesy Chicken Wings
Gluten Free Cheesy Chicken Wings
Ingredients
2-3 pounds chicken wings
5 tablespoon melted butter
1 cup Ener-G bread crumbs (this is gluten free)
1 cup grated parmesan cheese
1 teaspoon dried basil
1 teaspoon dried oregano
½ teaspoon garlic salt
Instructions
Wash chicken wings, pat dry with paper towels.
In a medium bowl, combine bread crumbs, herbs, and parmesan cheese.
Add seasonings and mix well.
Melt butter.
Dip chicken wings, first in the melted butter, then into bread crumbs to coat.
Arrange chicken wings in a lightly greased baking dish.
Bake chicken wings at 375 degrees f for about 30 minutes or until brown.