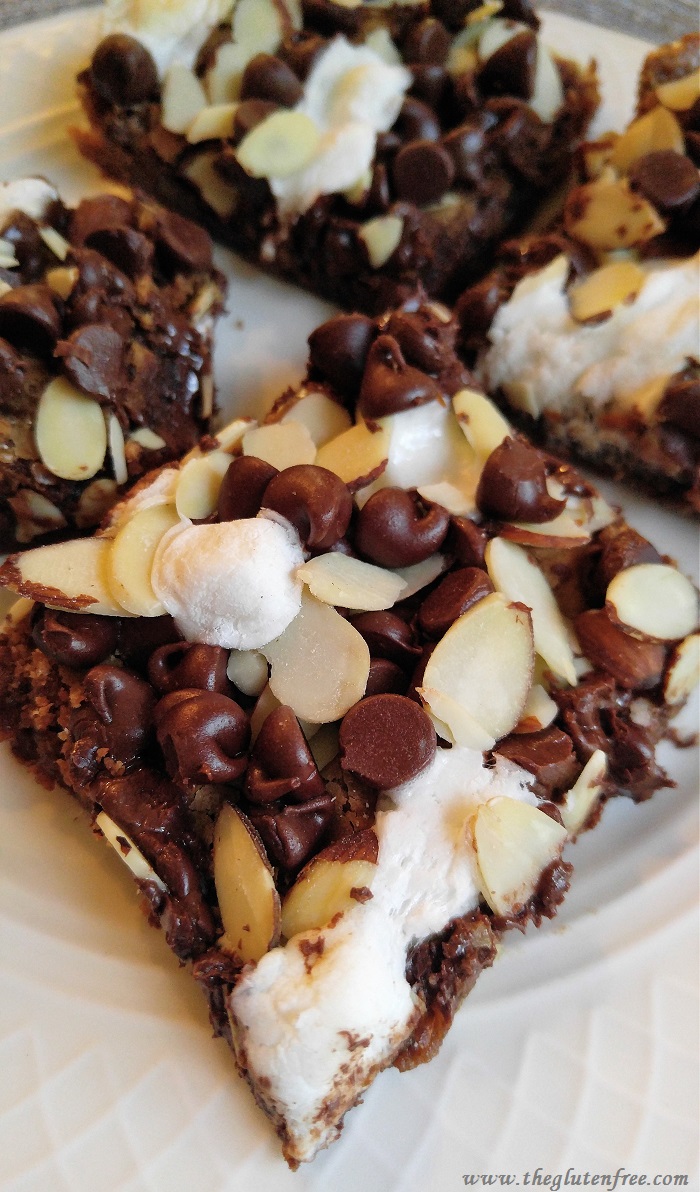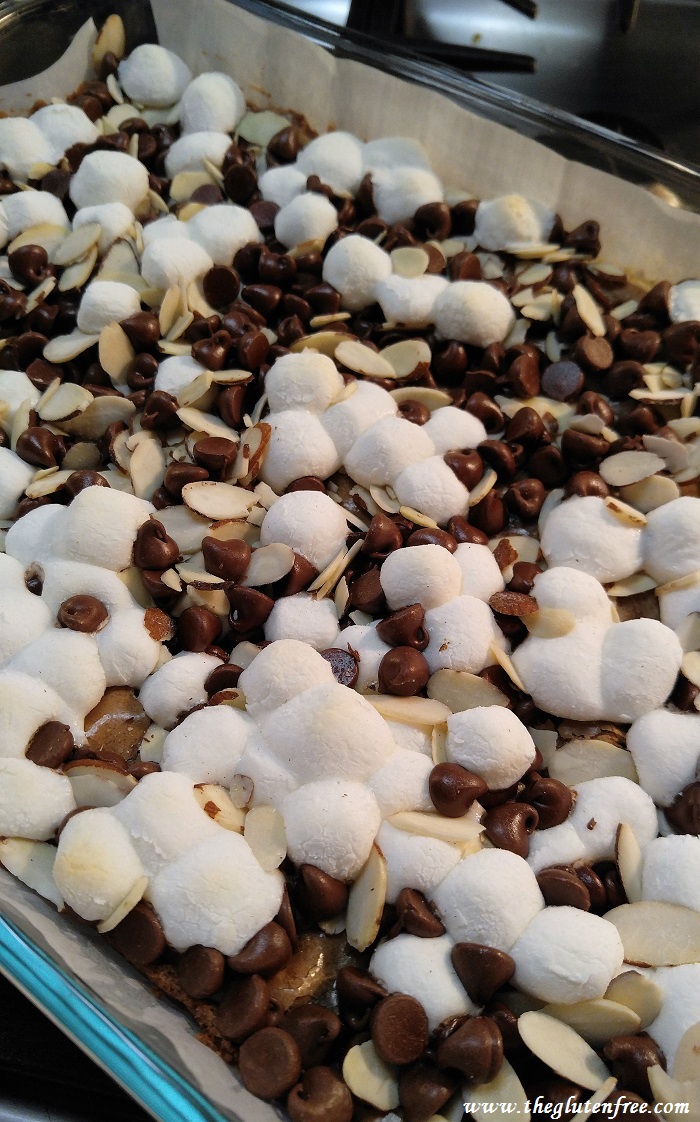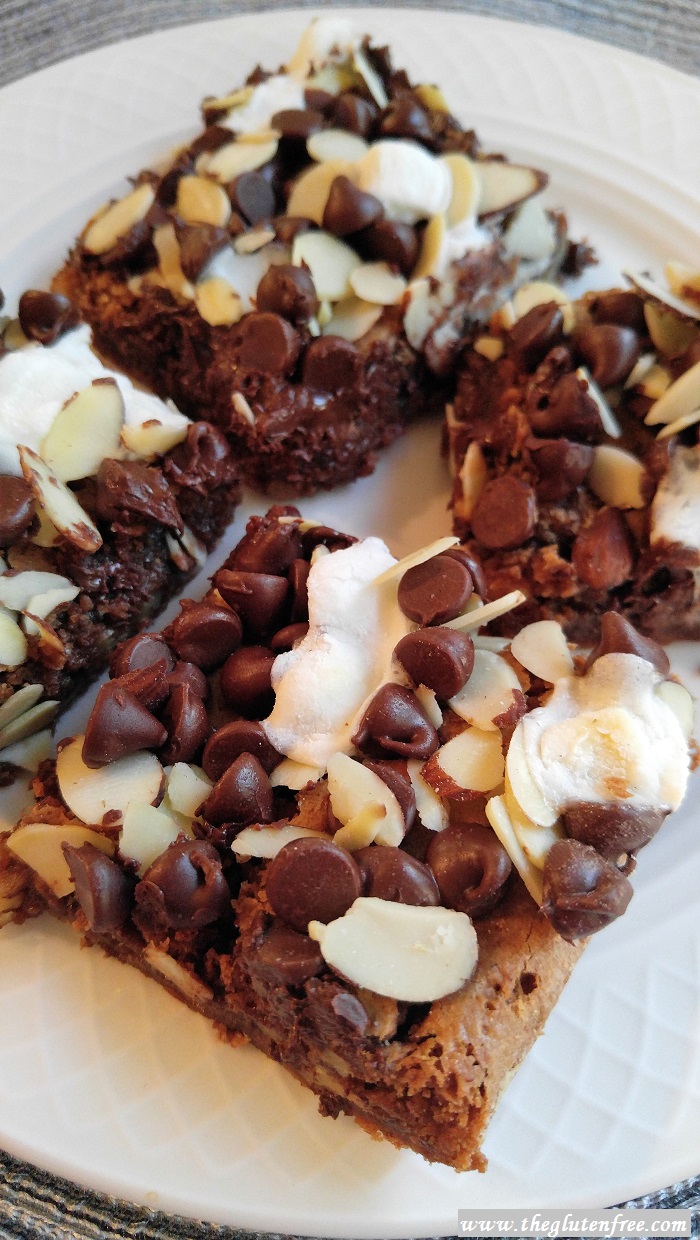 Gluten Free Rocky Road Brownies
Gluten Free Rocky Road Brownies
Ingredients
1 (3.5 oz.) Hershey's chocolate bars - gluten free
1½ stick butter
3 eggs
2 cups sugar
1 teaspoon McCormick Vanilla Extract - gluten free
1 cup Bob's Red Mill All Purpose Flour - gluten free
1 cup chopped walnuts
1 cup Kraft miniature marshmallows - gluten free
1 cup Nestle Toll House Chocolate Chips or Morsels - gluten free
½ cup sliced almonds
Instructions
Preheat oven to 350 degrees F.
Place chocolate bars and butter in a large microwaveable bowl and microwave on high for 2 minutes. Stir until chocolate is completely melted.
Stir in sugar then eggs and vanilla extract and mix until well blended. Add the flour and 1 cup walnuts, stir nicely.
Line a 13 x 9 inch baking pan with parchment and butter both sides. Spread the mixture evenly onto the pan then bake for 30 minutes. Quickly sprinkle marshmallows, chocolate chips and almonds and bake for another 3 to 5 minutes or until toppings begin to melt.
Cool in pan on wire rack. Cut into squares.