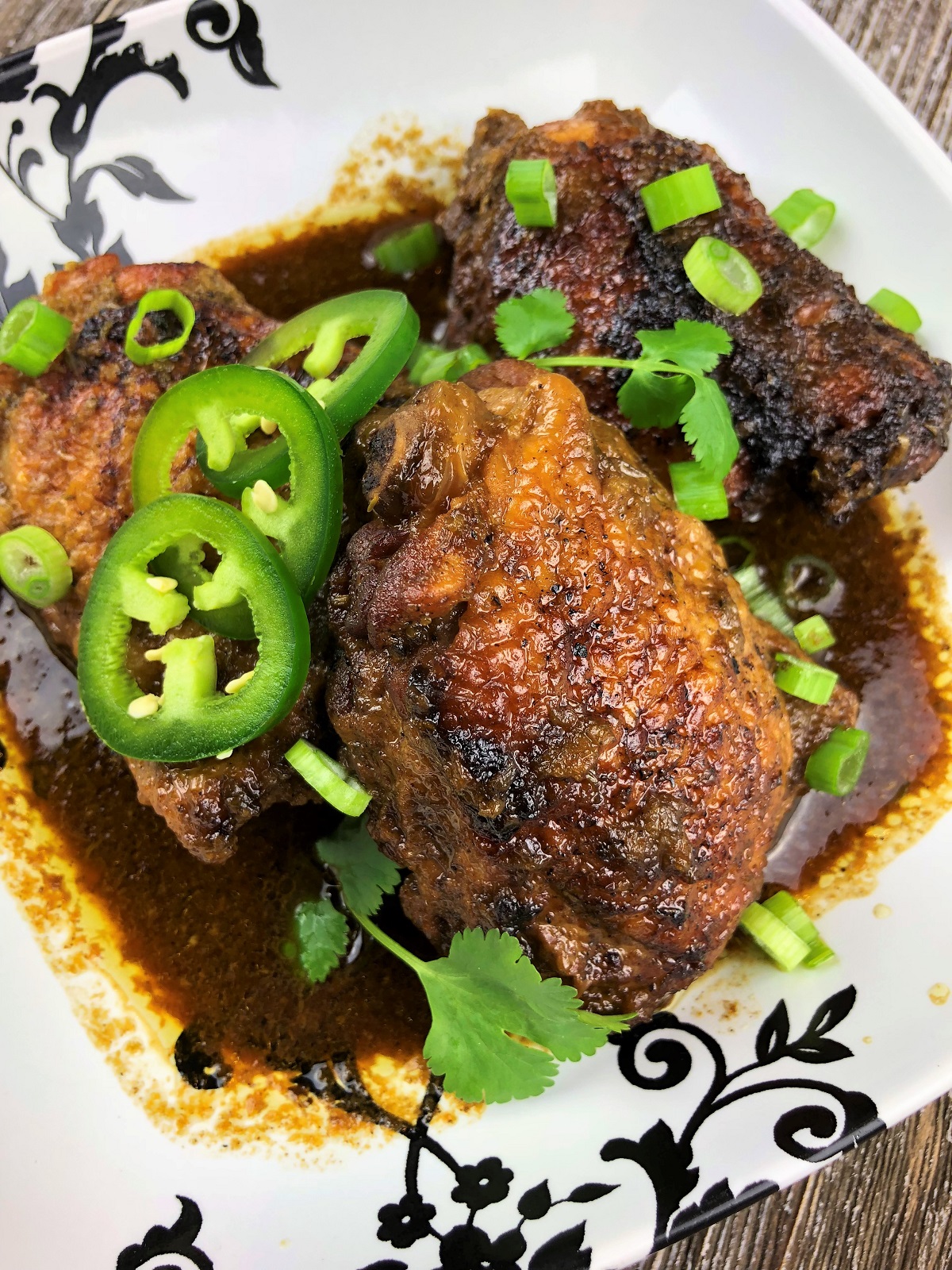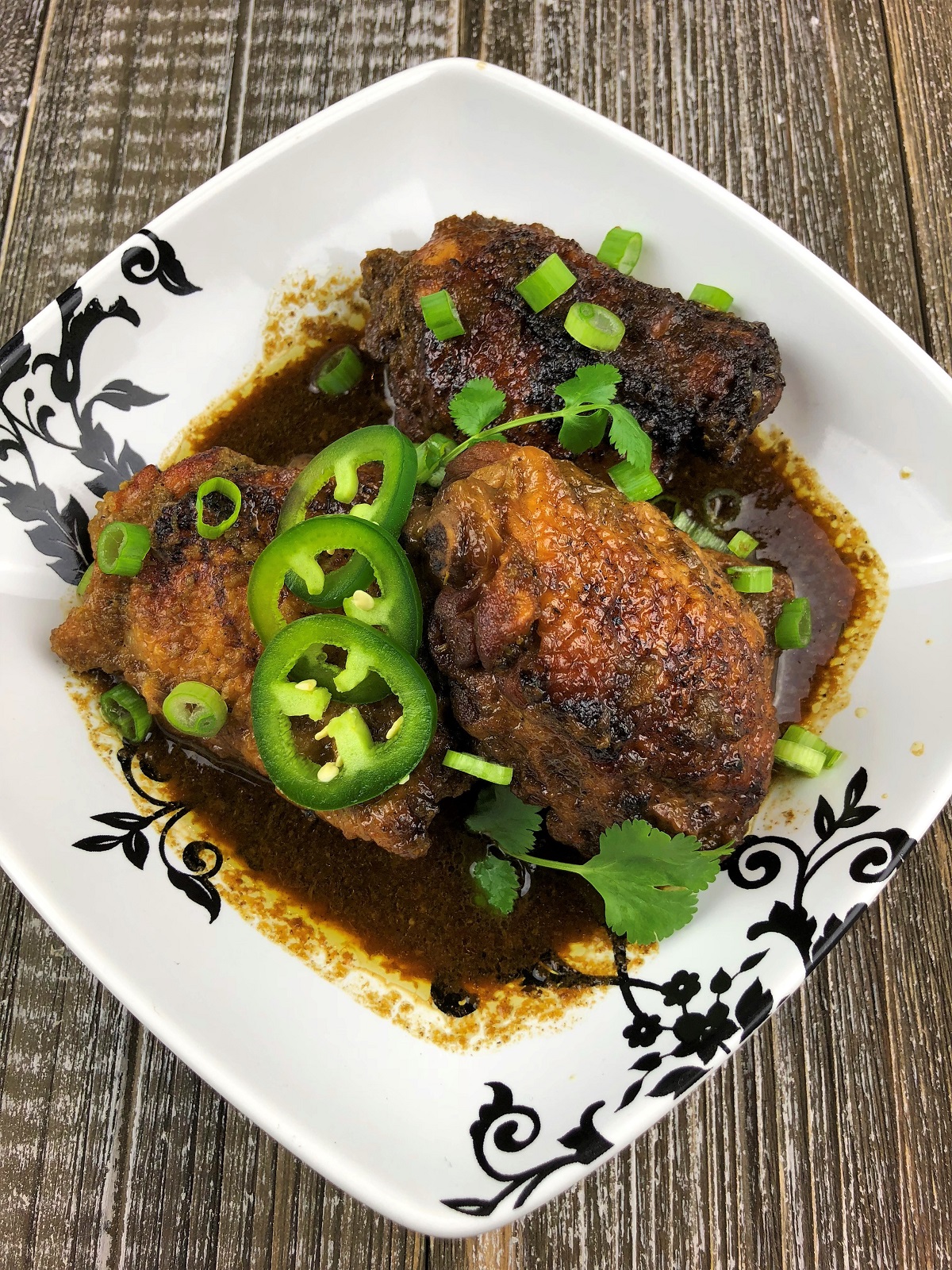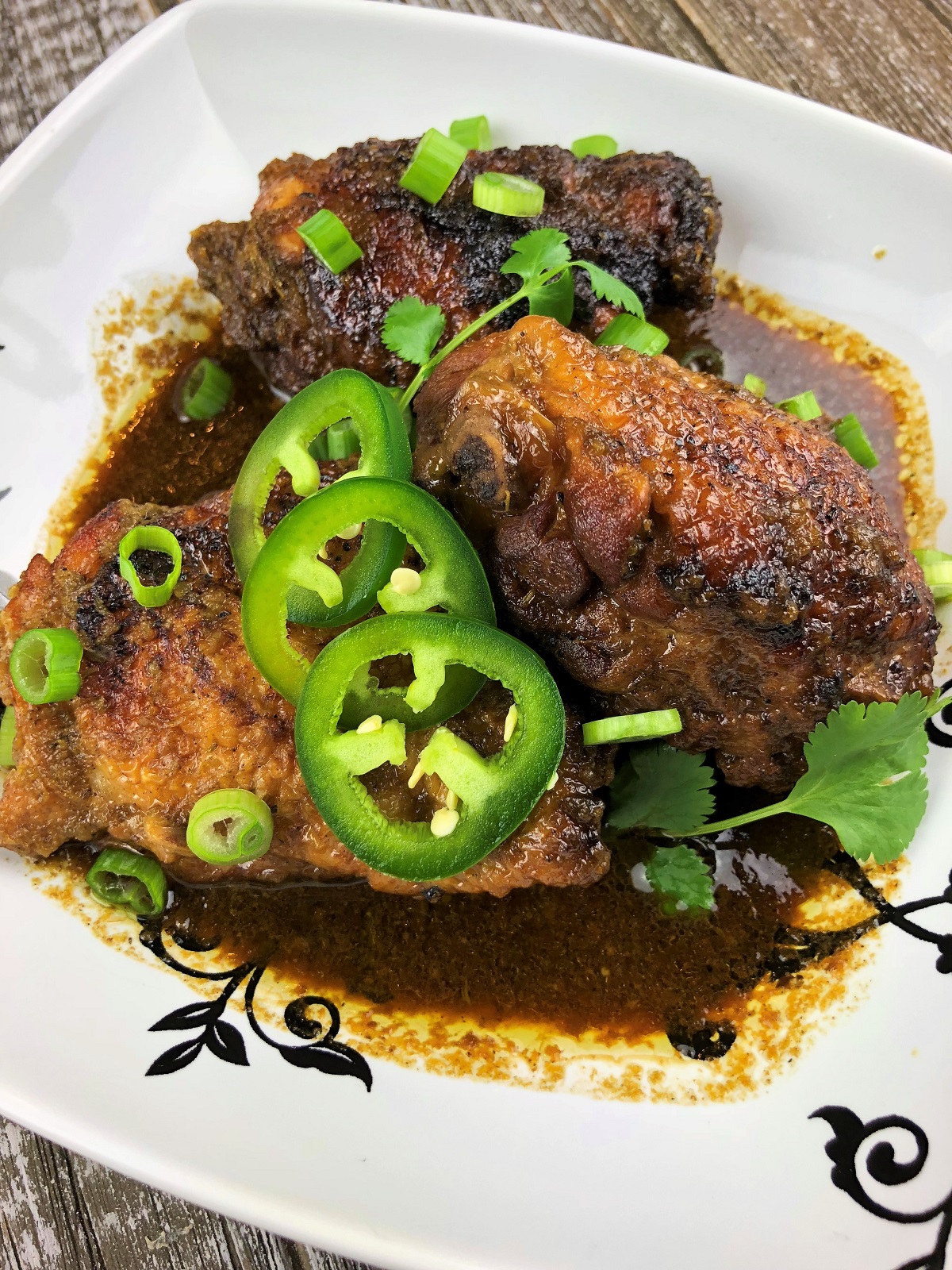 Gluten Free Slow Cooker Jerk Chicken
Gluten Free Slow Cooker Jerk Chicken
Ingredients
9 chicken thighs bone and skin on
1 small yellow onion, diced
⅓ cup San J Tamari Soy Sauce - gluten free
⅓ cup Heinz Distilled White Vinegar - gluten free
2 tablespoons brown sugar
¼ teaspoon McCormick Ground Cloves - gluten free
¼ teaspoon McCormick Ground Nutmeg - gluten free
¼ teaspoon McCormick Ground Allspice - gluten free
½ jalapeno, chopped
3 green onions, chopped
1 tablespoon fresh thyme, chopped
2 tablespoons vegetable oil
olive oil
salt and pepper
fresh cilantro for garnish
slices of jalapeno for garnish
Instructions
Heat a large nonstick pan to medium high heat. Season chicken with salt and pepper. Add a splash of olive oil and sear the chicken until brown about 3 to 5 minutes and place them in a slow cooker skin side up.
In a food processor, combine the onions, jalapeno, soy sauce, vinegar, vegetable oil, sugar, thyme, nutmeg, cloves and allspice. Puree until smooth.
Pour the sauce over chicken. Cook chicken on low for 8 hour. Garnish as desired. Yum!