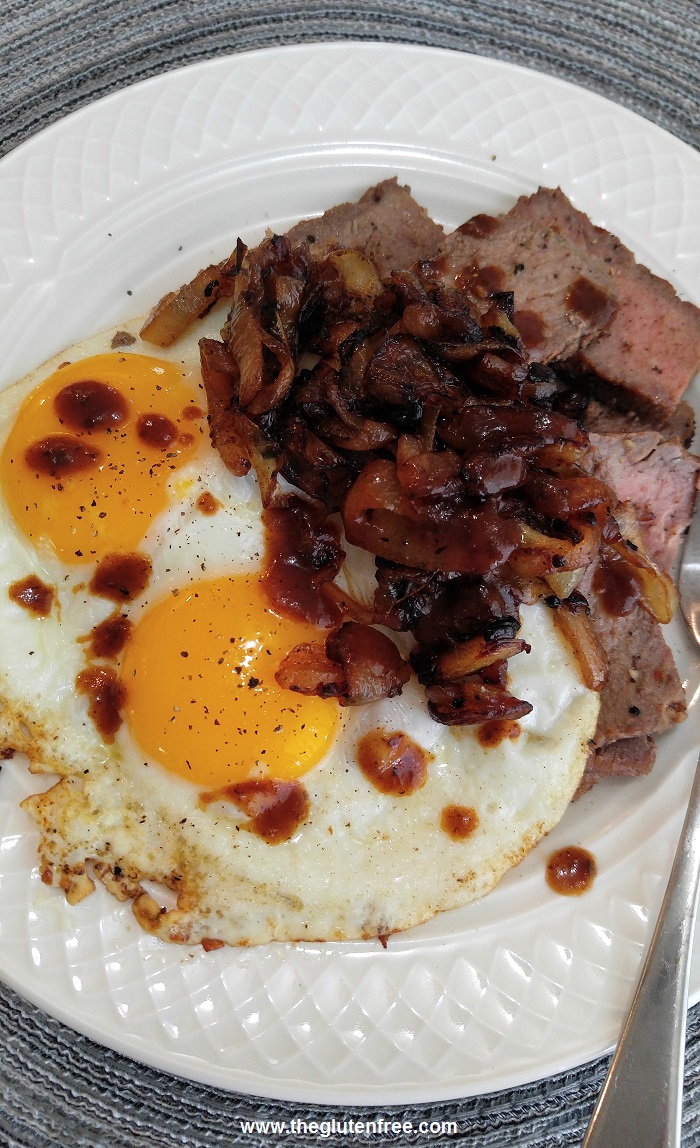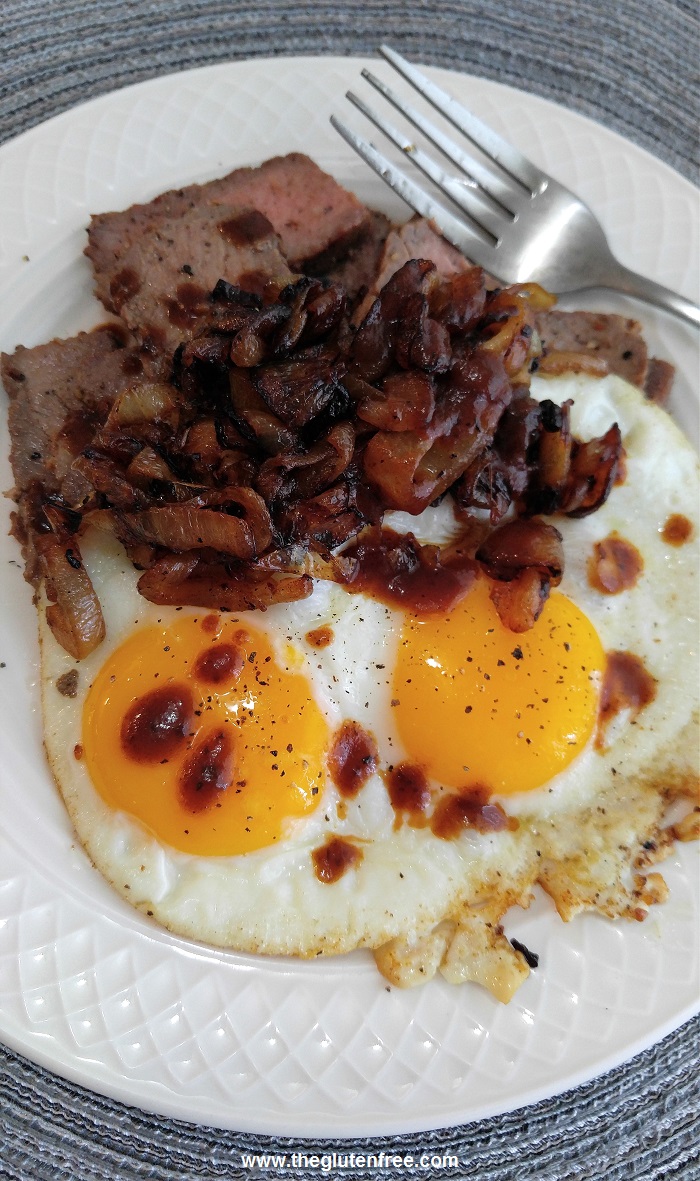 Gluten Free Steak and Eggs
Gluten Free Steak and Eggs
Ingredients
1 New York steak
McCormick garlic salt - gluten free
A1 Steak Sauce - gluten free
salt and pepper
olive oil
butter
1 large onion, thinly sliced
4 large eggs
Instructions
Drizzle some olive oil over the steak and season with garlic salt.
Caramelize the onion with some butter for about 15 minutes on medium heat. Season with salt and pepper.
Heat a cast iron pan to medium high heat. Cook the steak according to doneness. Place on a cutting board and thinly sliced.
Heat a non stick pan to low heat. Add 1 tablespoon butter and olive oil. Crack 2 eggs and cook until done.
Serve steak with eggs and add steak sauce if desired. Yum!