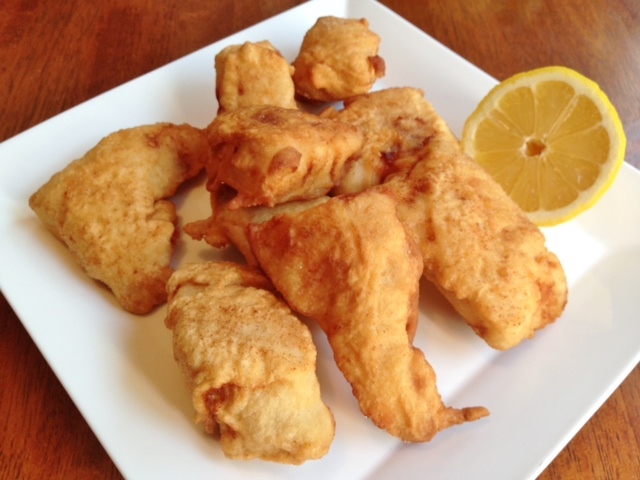 Classic Battered Fish Gluten Free
Classic Battered Fish Gluten Free
Author:
Jeanette Withington
Ingredients
1½ pounds cod fillets, cut into 2 inches by 3 inches, skinned and bones removed
vegetable oil, for frying
1½ cups Bob's Red Mill Gluten Free All Purpose Flour
2 egg yolks
4 tablespoons vegetable oil
1 cup water
½ teaspoon salt
Instructions
Sift the flour into a bowl. Add the salt. Make a well in the middle of the flour, and place the egg yolks in it.. Add the oil and a little water. Mix the yolk with the oil and water. Add the remaining water and incorporate to make a smooth batter.
Heat the oil in a deep fat fryer to 350 degrees f. Dip the pieces of fish into the batter coating all sides. Allow excess batter to drip. Carefully lower the fish into the hot oil. Cook the fish for 5 minutes, turning few times. The batter should be crisp and golden. Drain to a plate with paper towels. Season with salt.
Serve with lemon wedges and French fries.