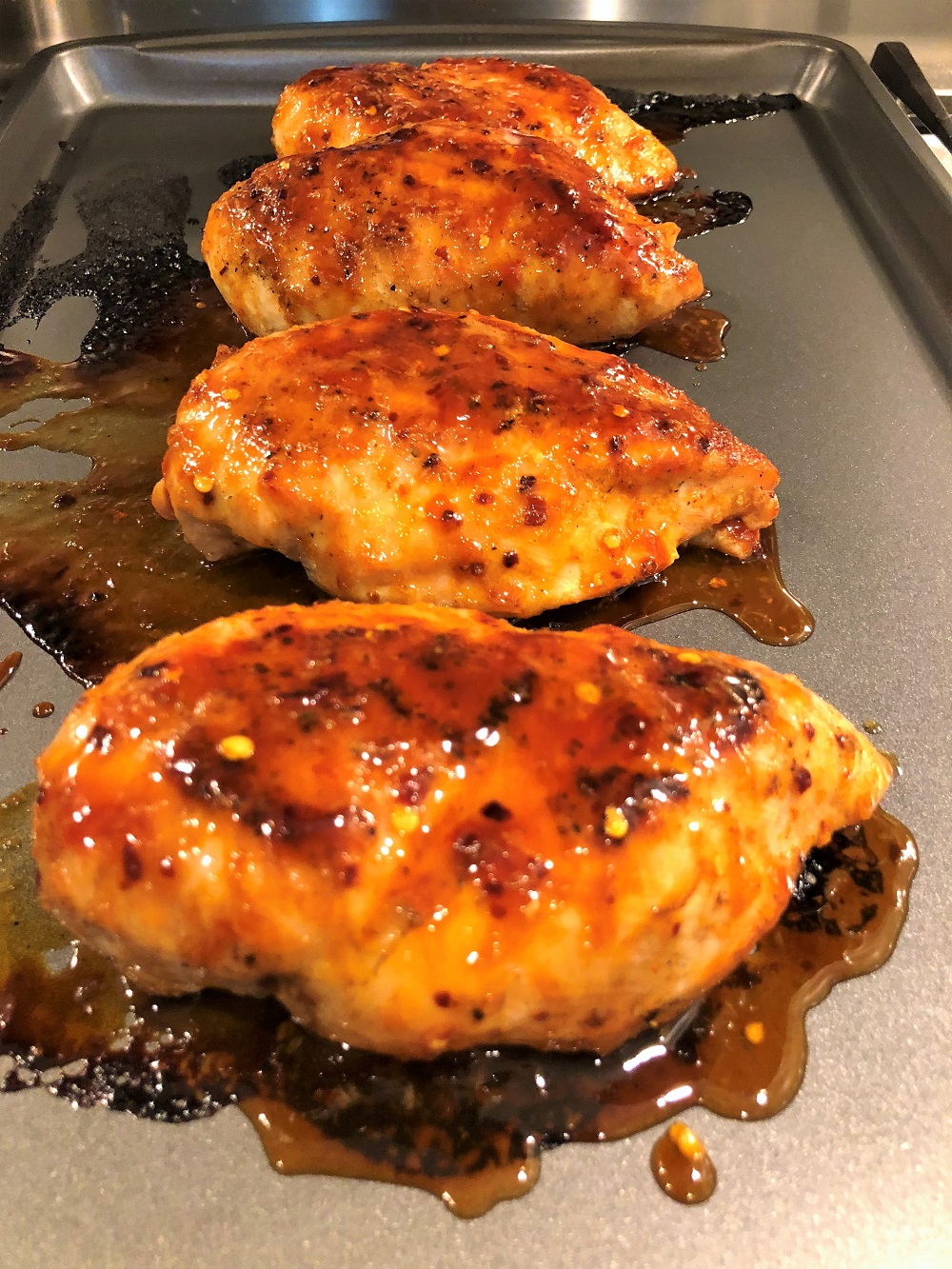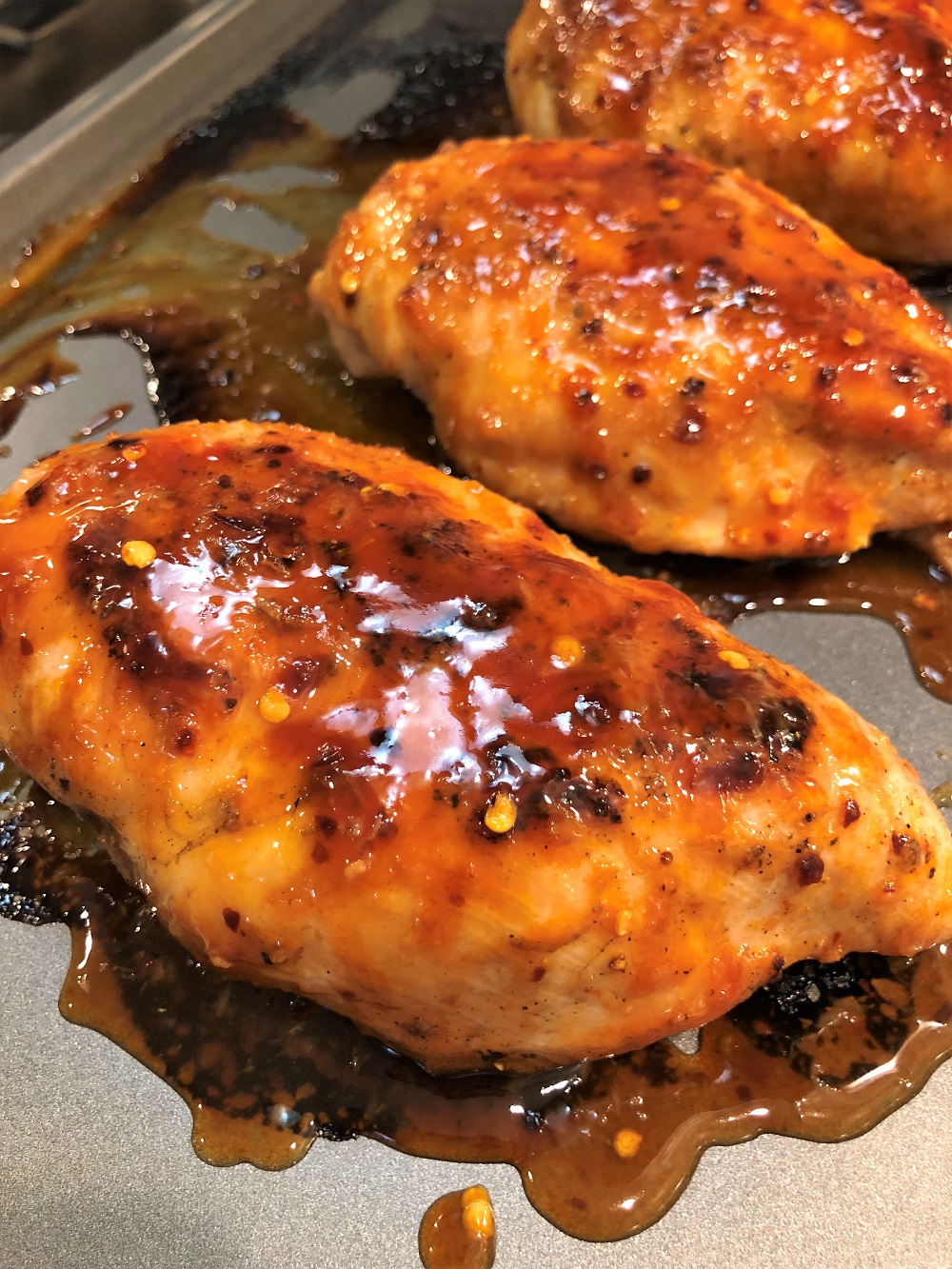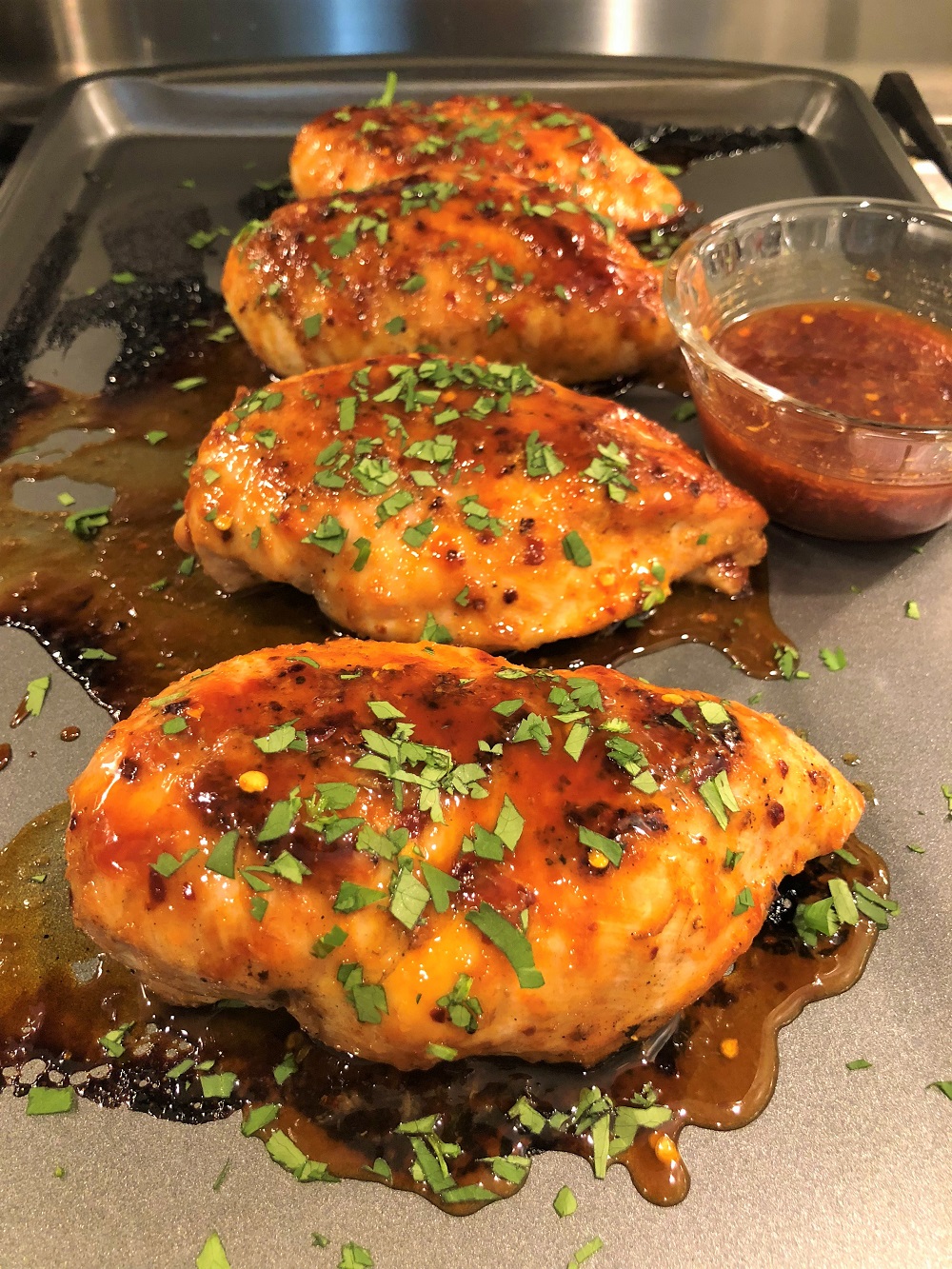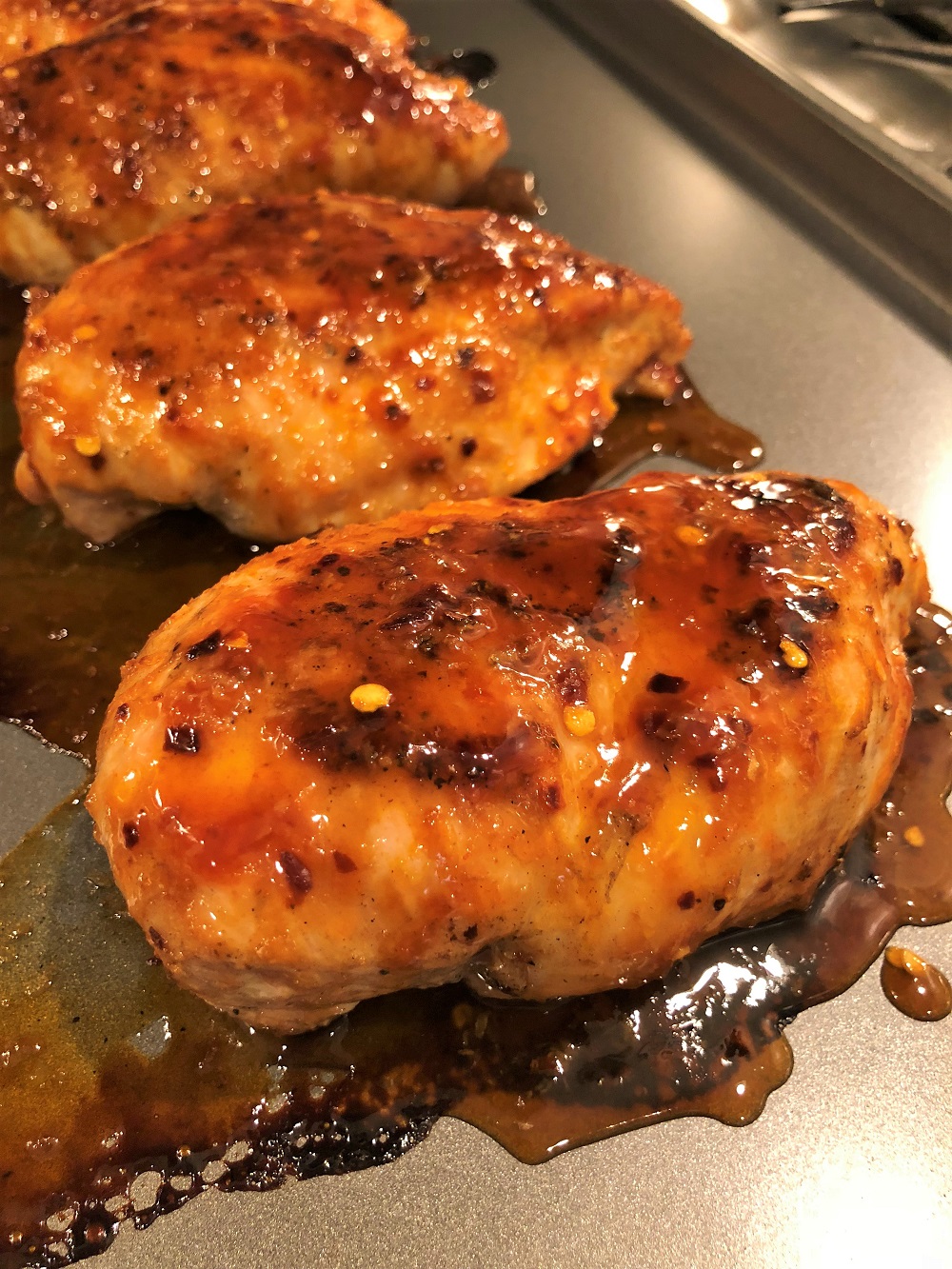 Gluten Free Baked Spicy Chicken
Gluten Free Baked Spicy Chicken
Ingredients
4 organic boneless and skinless chicken breasts
½ cup Frank's Original RedHot Cayenne Pepper Sauce - gluten free
½ cup raw organic honey - naturally gluten free
½ teaspoon McCormick Red Pepper Flakes - gluten free
1 tablespoon oil
salt and pepper
1 tablespoon San J Tamari Soy Sauce - gluten free
1 tablespoon Bragg Unfiltered Raw Apple Cider Vinegar - gluten free
3 cloves garlic, grated
fresh cilantro, chopped
Instructions
Preheat oven to 400 degrees F.
Season chicken with salt and pepper. Heat a cast iron pan to medium heat and add oil. Sear the chicken about 3 minutes per side then transfer them to a rimmed baking pan.
Meanwhile, in a small saucepan combine the hot sauce, honey, pepper flakes, soy sauce, garlic and vinegar. Heat on low until well blended about 3 minutes.
Drizzle ⅓ of the sauce over chicken. Reserve about ⅓ of the sauce and use the rest for basting. Bake the chicken for about 10 minutes or until chicken is done. Basting halfway. Serve with cilantro and more sauce.