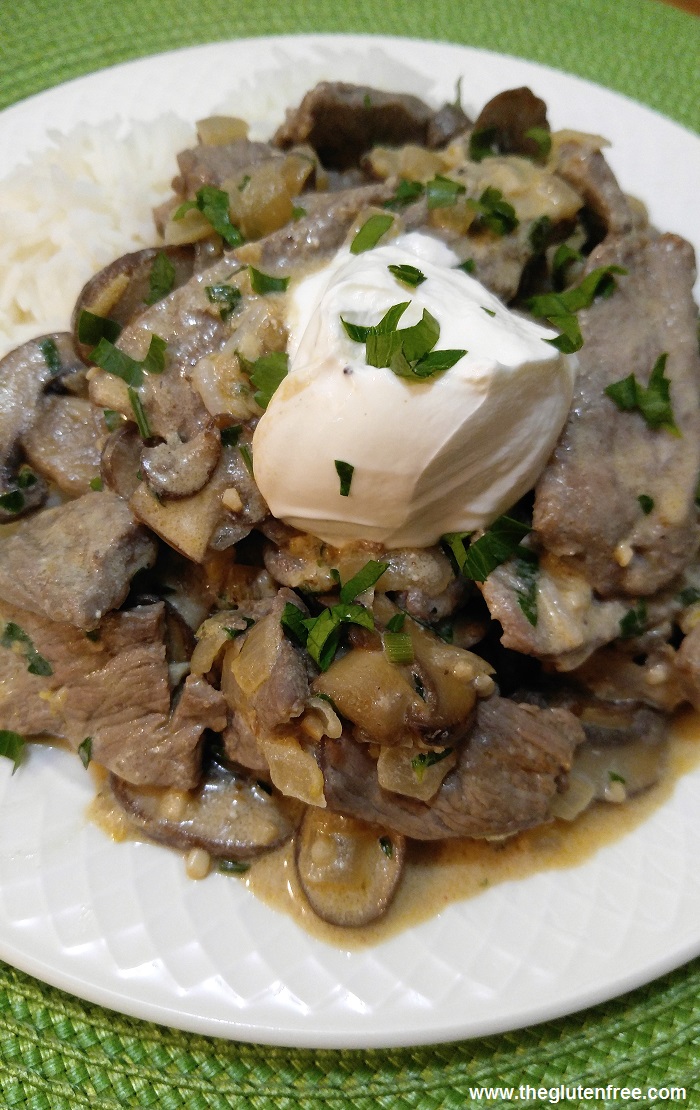 Gluten Free Beef Stroganoff
Gluten Free Beef Stroganoff
Ingredients
2 New York steaks, thinly sliced
olive oil
3 tablespoons butter
⅔ cup sour cream
1 medium onion, chopped
3 cloves garlic, minced
2 teaspoons McCormick Paprika - gluten free
⅓ cup fresh chopped parsley
salt and pepper
16 oz mushrooms, sliced
¼ cup Brandy
1 teaspoon lemon zest
Instructions
Season beef with paprika, salt and pepper.
Heat a medium pan to medium heat. Add a splash of olive oil then add the onion ans garlic. Saute for 10 minutes or until lightly browned. Set aside.
Heat a cast iron pan to medium high heat then add a splash of olive oil then the mushrooms. Cook mushrooms until browned then season with salt and pepper. Add the beef and saute for 2 to 3 minutes. Add the sauteed onions to the pan then add butter and brandy. Stir in the parsley, lemon zest and the sour cream. Simmer for 2 minutes. Adjust seasoning if needed. Serve with more sour cream if desired. Yum!