[caption id="attachment_1751" align="aligncenter" width="470"]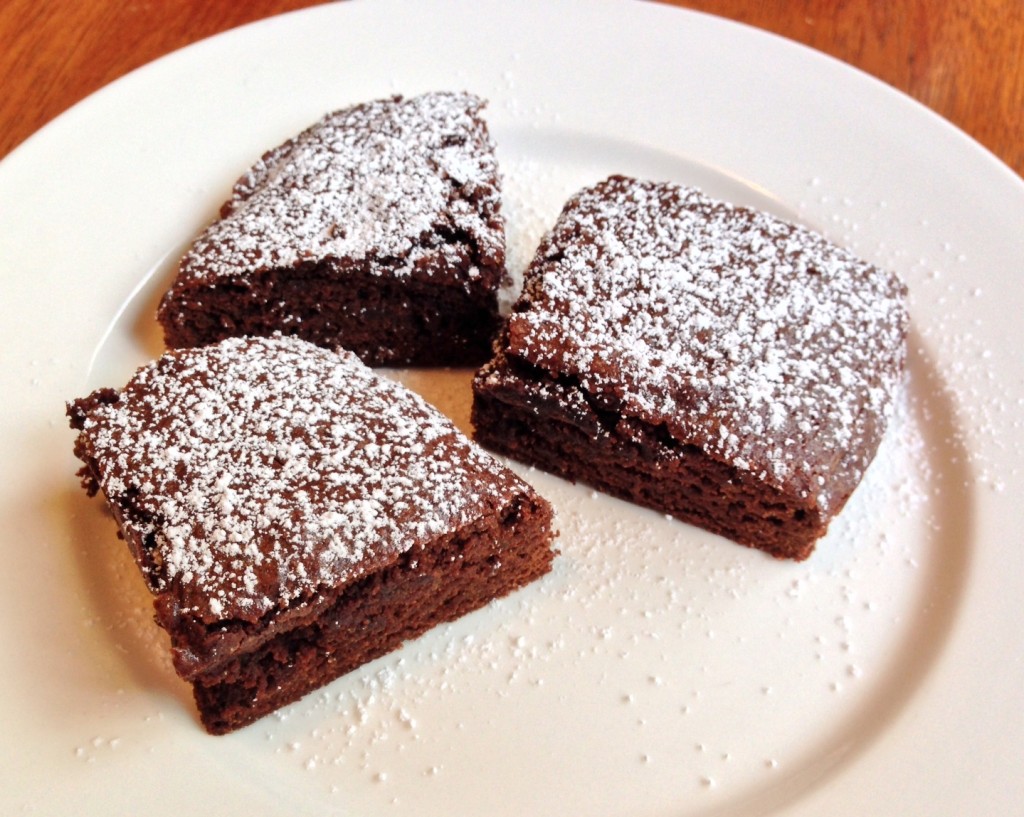 Gluten Free Brownies[/caption]
Gluten Free Brownies
Gluten Free Brownies
Ingredients
1 package Hodgson Mill Brownie Mix (Gluten Free)
½ cup (1 stick) melted butter
1 large egg, room temperature
2 tsp. McCormick Vanilla Extract - gluten free
⅓ cup warm water
Domino confectioners powdered sugar - gluten free
Instructions
Preheat oven to 350 degrees f.
Grease 9x9x2 inch baking pan.
In a medium bowl, pour brownie mix and add all the ingredients.
Using a mixer, stir until blended.
Spread batter in the prepared baking pan using a spatula smooth the top of the batter.
Bake 18-22 minutes or until toothpick inserted comes out with a little batter on it.
Remove brownies from the oven.
Cool brownie completely before cutting into squares.
Top with powdered sugar.