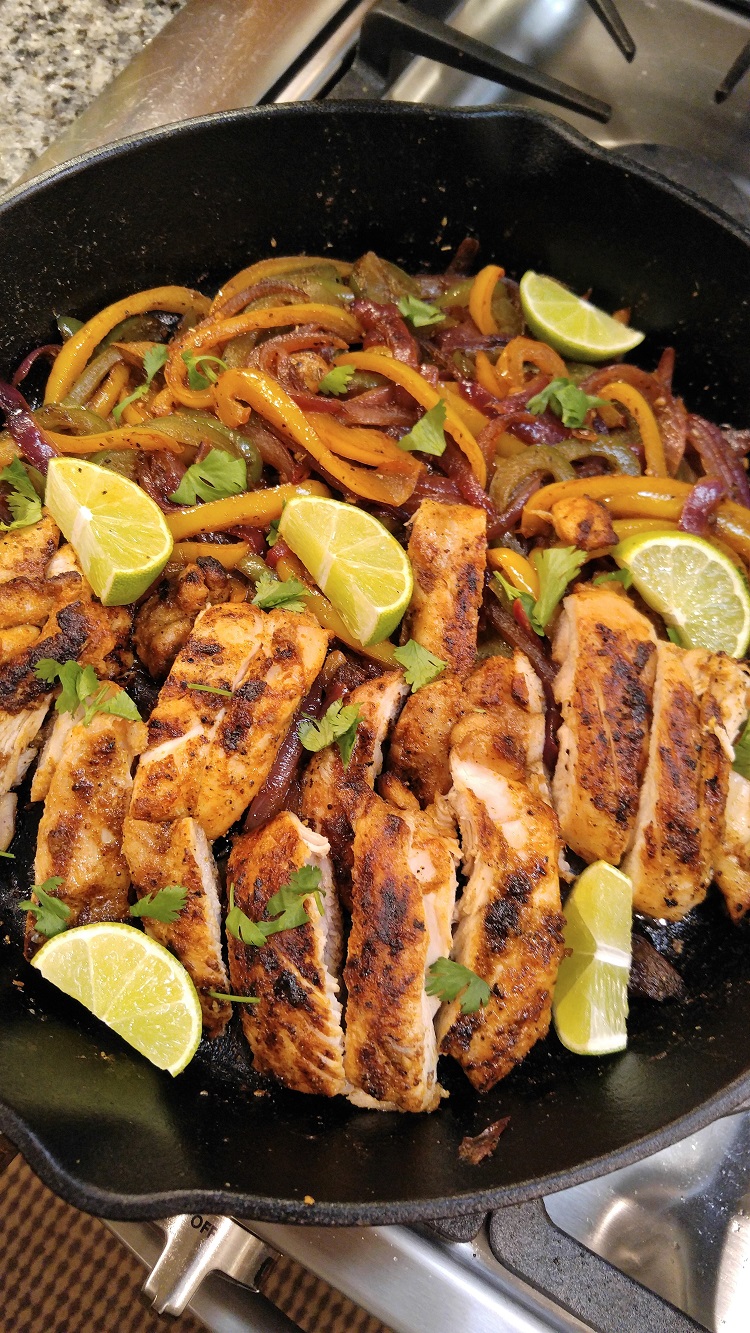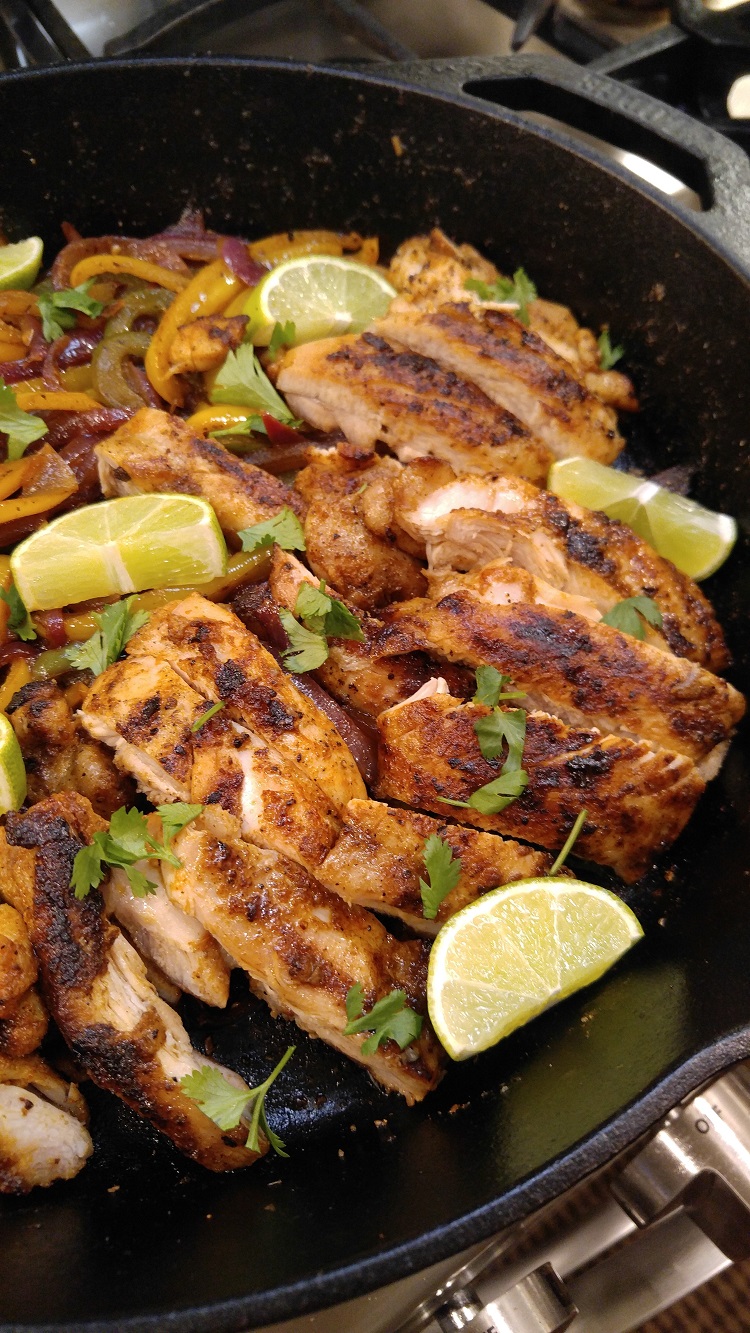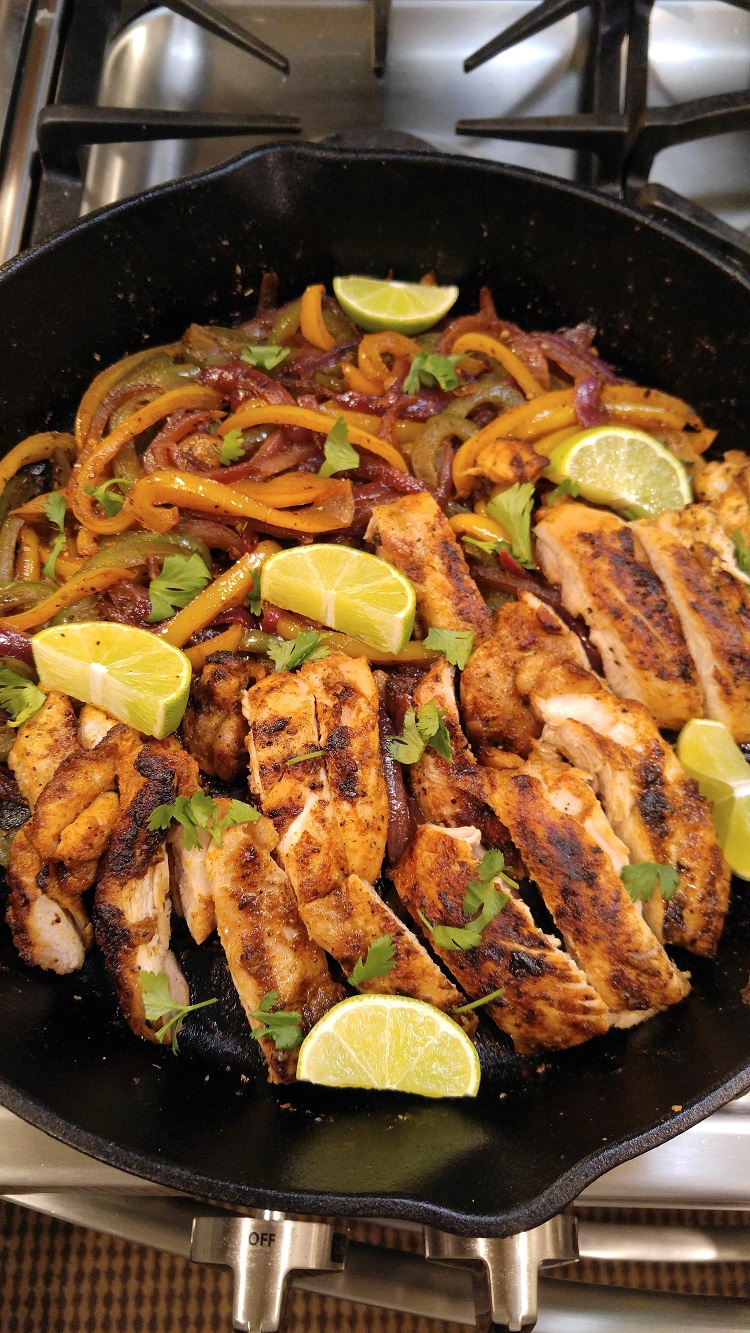 Gluten Free Chicken Fajitas
Gluten Free Chicken Fajitas
Ingredients
2 to 3 pounds skinless and boneless chicken thighs
1 teaspoon McCormick Ground Cumin - gluten free
1 tablespoon McCormick Paprika - gluten free
½ teaspoon McCormick Garlic Powder - gluten free
½ teaspoon McCormick Chili Powder - gluten free
kosher salt
black pepper
olive oil
1 yellow bell pepper, seeded and thinly sliced
1 green bell pepper, seeded and thinly sliced
1 medium red onion, thinly sliced
¼ cup water
1 lime, cut into wedges
fresh cilantro, chopped
Instructions
In a small bowl, combine paprika, cumin, and chili pepper.
Place chicken in a large bowl and drizzle a splash of olive oil. Season with salt, pepper and about half of the seasoning mix. Reserve the other half for the vegetables. You might not need all the seasoning.
Heat a cast iron pan to medium high heat and add a splash of olive oil. Grill the chicken about 3 to 4 minutes per side and transfer to a chopping board and cut into bite pieces.
On the same pan, add more olive oil then the onions and bell peppers. Saute until soft about 5 to 7 minutes. Season with the remaining seasoning and add ¼ cup water. Stir and simmer until thickened. Serve with the chicken, lime wedges and cilantro. Yum!