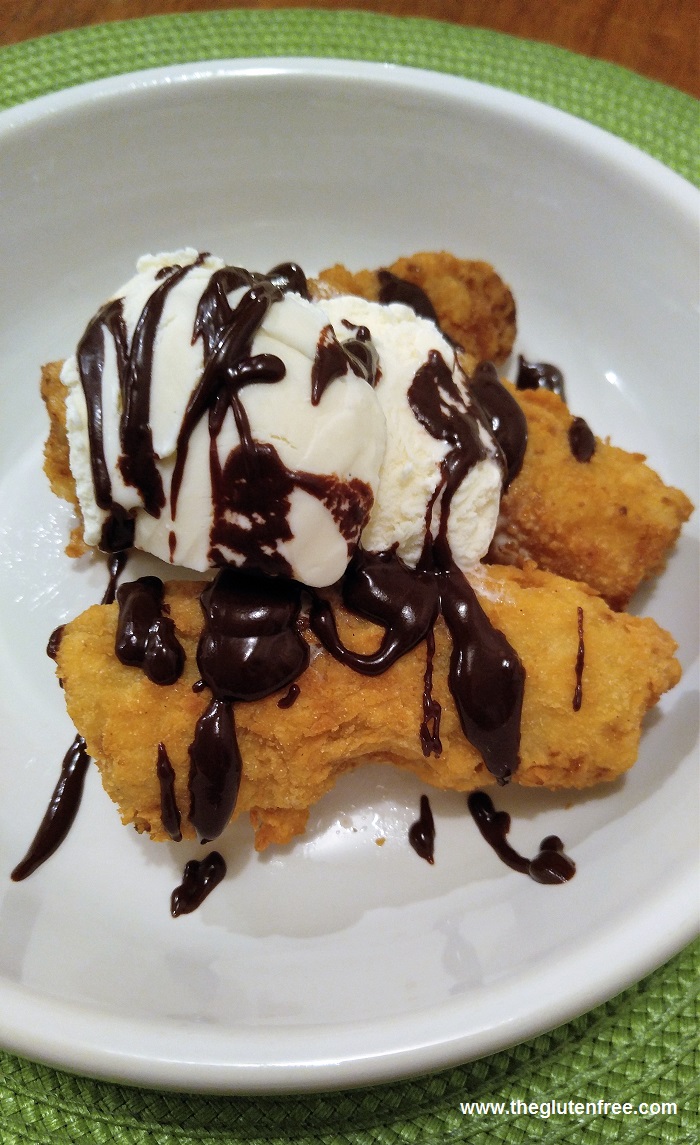 Gluten Free Fried Bananas
Gluten Free Fried Bananas
Ingredients
3 ripe bananas
1 cup Bob's Red Mill All Purpose Flour
2 eggs
1 teaspoon Clabber Girl Baking Powder - gluten free
oil for frying
½ cup Kinnikinnick Bread Crumbs - gluten free
2 tablespoons baker's sugar
½ cup Hershey's Chocolate Chips - gluten free
¼ cup half and half
Vanilla ice cream
Instructions
Cut bananas into desired lengths.
In a large bowl, combine flour, baking powder, bread crumbs and sugar. In a shallow bowl beat the eggs. Heat oil in a deep fryer. Dip bananas into the egg then to the flour mixture. Deep fry until golden brown. Continue cooking all the bananas.
In a small saucepan, combine chocolate chips and half and half. Heat on low until become smooth. Serve bananas with vanilla ice cream and drizzle chocolate syrup. Yum!