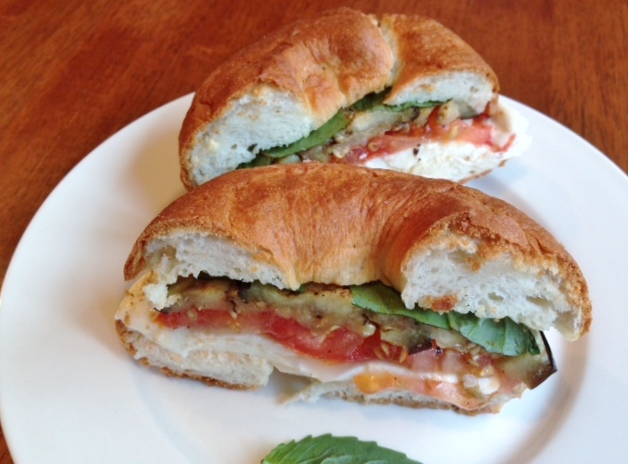 Gluten Free Grilled Eggplant Mozzarella Bagels
Gluten Free Grilled Eggplant Mozzarella Bagels
Ingredients
Udi's Gluten Free Plain Bagels, cut in half
fresh mozzarella cheese, thinly sliced
3 tablespoons olive oil
1 large tomato, thinly sliced
1 eggplant, thinly sliced
salt and pepper
fresh basil leaves
Instructions
Preheat oven to 375 degrees.
Preheat a grill pan until smoking.
Brush the eggplant with olive oil, grill for 2 minutes on each side, until tender and slightly charred.
Drizzle olive oil on cut sides of the bagels. Divide the cut cheese among the bagel bottoms and top with tomato slices and eggplant on top. Season with salt and pepper. Replace the bagel tops.
Bake for 10 to 15 minutes until the cheese has melted and the bagels are starting to toast. Add fresh basil before serving.