[caption id="attachment_1868" align="aligncenter" width="470"]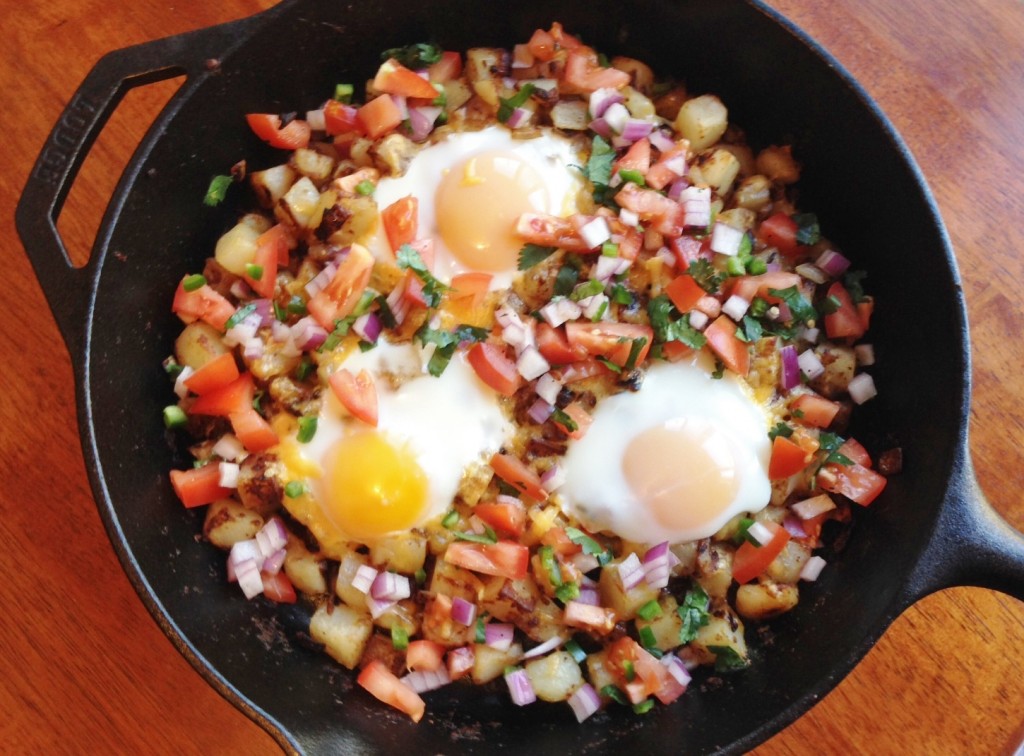 Gluten Free Hash Brown with Eggs[/caption]
Gluten Free Hash Brown with Eggs
Gluten Free Hash Brown with Eggs
Ingredients
1 bag Crystal Farms Simply Potatoes (diced or shredded) this is Gluten Free
3 large eggs
3 tablespoons butter
½ cup grated cheddar cheese
salt and pepper
Pico De Gallo Salsa
1 large tomato, diced
1 jalapeno pepper, minced
¼ cup cilantro, chopped
¼ cup red onion, diced
½ of a lime, juiced
salt and pepper to taste
Instructions
Preheat oven to 425 degrees f.
Fry onion and potatoes in a cast iron skillet with butter until crisp.
Add ½ cup grated cheddar and crack in 3 eggs.
Bake at 425 degrees f until set.
Top with salsa
*Pico De Gallo
Combine all the ingredients together and season it with salt and pepper.