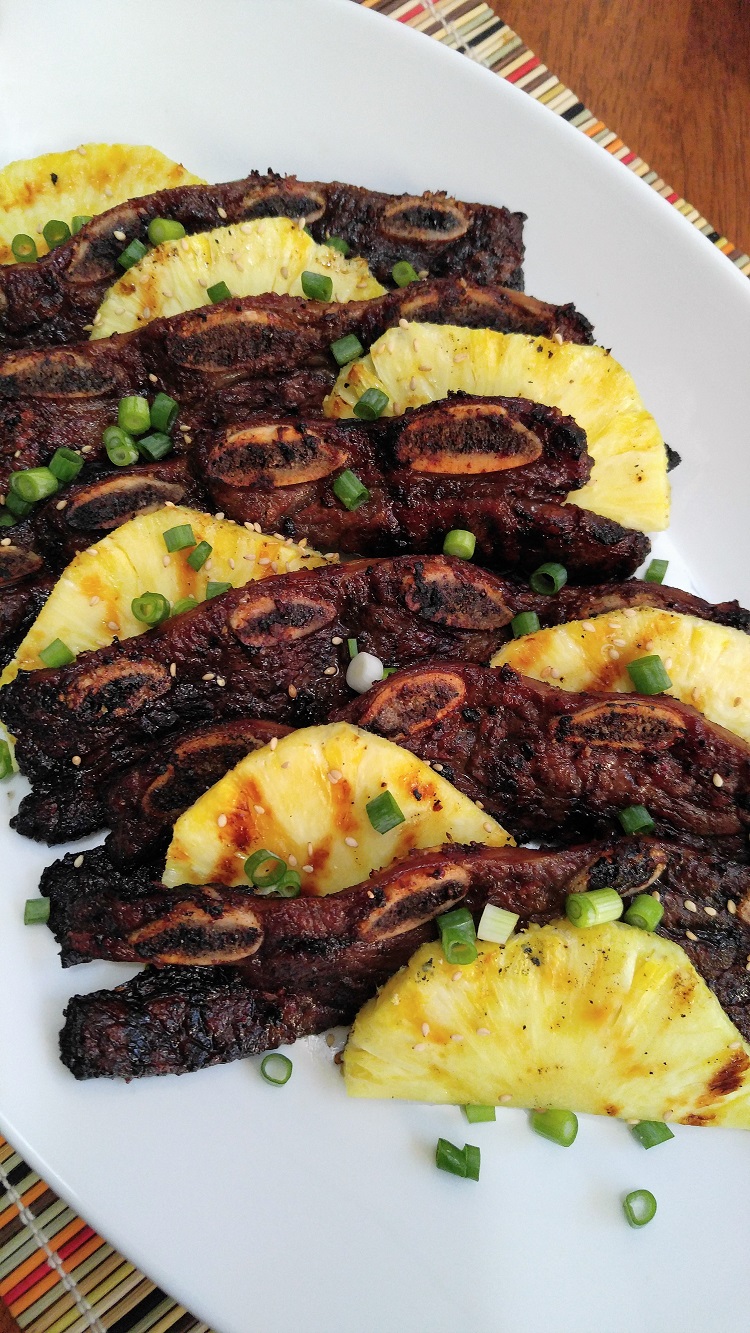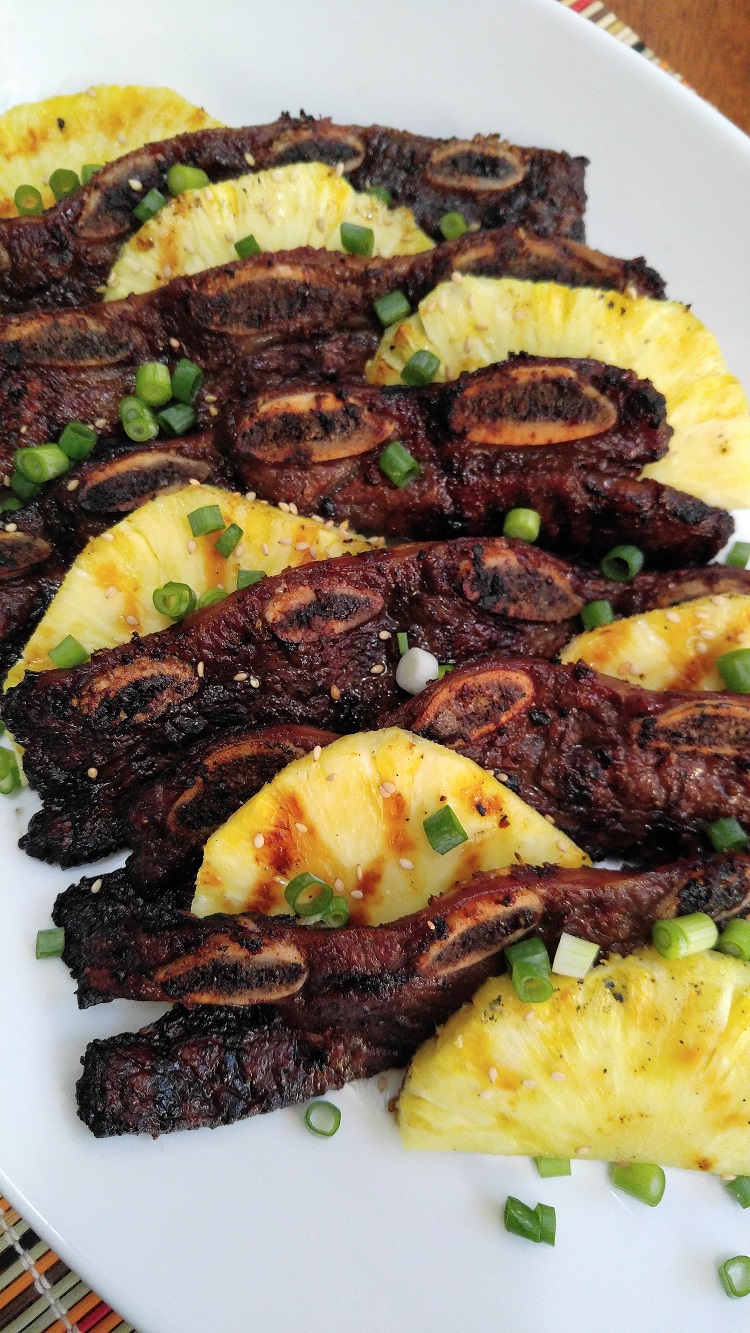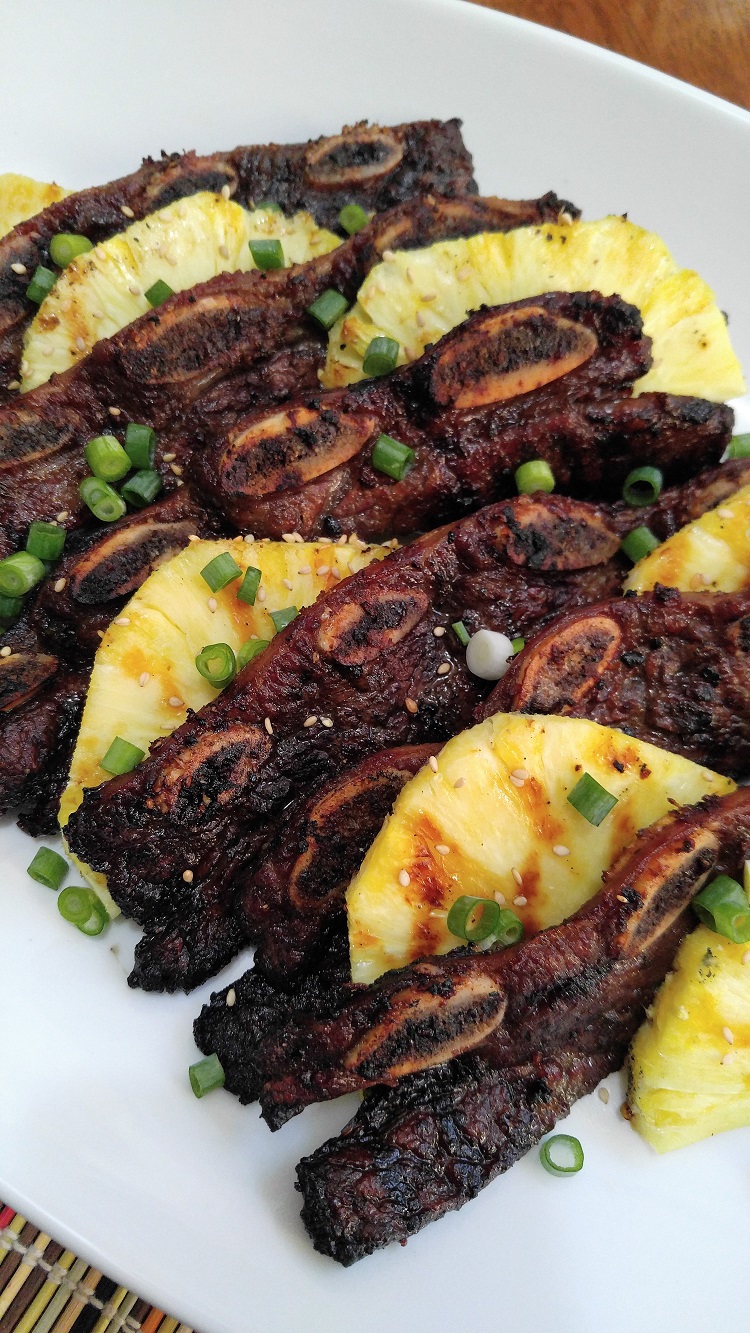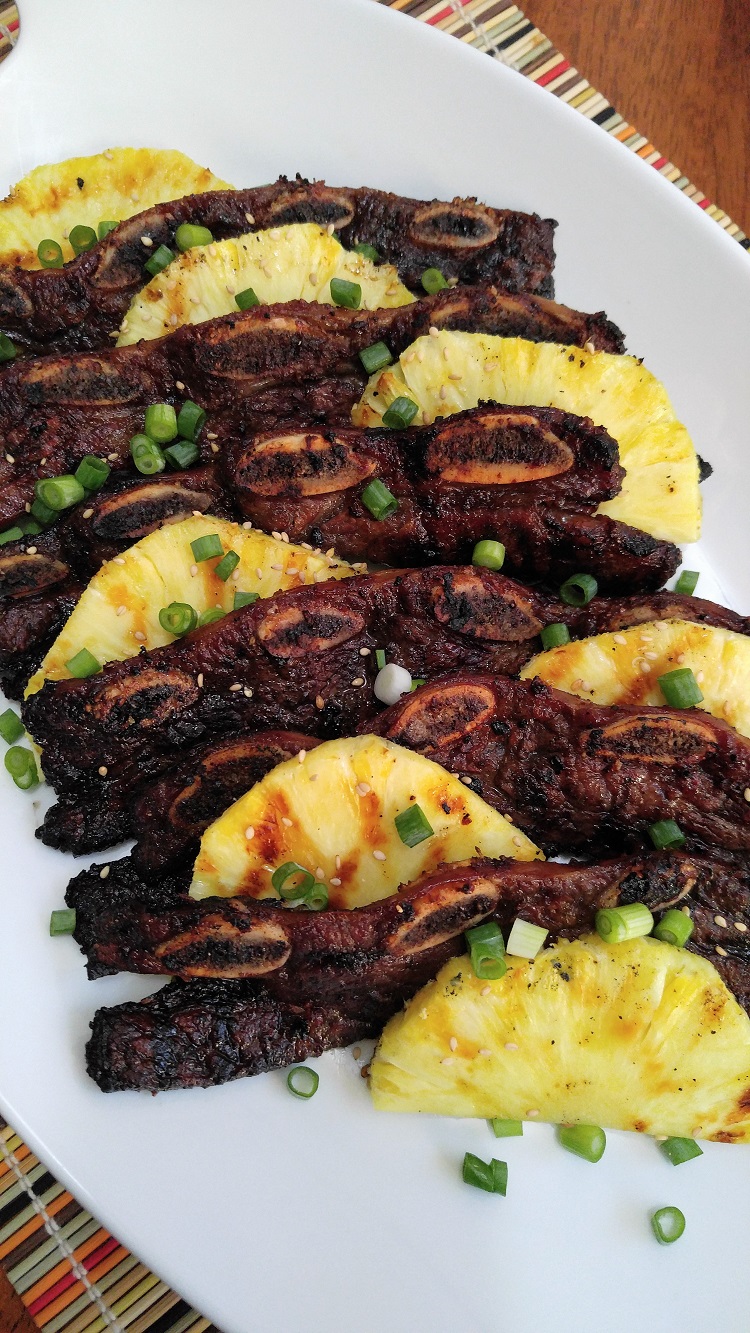 Gluten Free Hawaiian Beef Short Ribs
Gluten Free Hawaiian Beef Short Ribs
Ingredients
3 pounds Korean style short ribs
¾ cup Kikkoman Teriyaki Sauce - gluten free
5 cloves garlic, minced
3 inches fresh ginger, cut into matchsticks
1 jalapeno, seeded and chopped
2 oranges, juiced and 1 zested
slices of pineapple
salt and pepper
sesame seeds
4 green onions, sliced
Instructions
Lightly season ribs with salt and pepper.
In a large resealable bag, combine the teriyaki sauce, ginger, garlic, jalapeno, ½ of the green onions, orange juice, ribs and zest.
Swirl around to coat the ribs. Marinate in the fridge overnight for better result.
Preheat grill to medium high heat. Remove ribs from the marinade and shake off excess liquid. Grill 5 to 7 minutes per side until done. Arrange the ribs on a platter. Grill the pineapple if you wish.
Garnish with toasted sesame seeds, green onions and serve with grilled pineapple. Yum!