[caption id="attachment_1610" align="aligncenter" width="470"]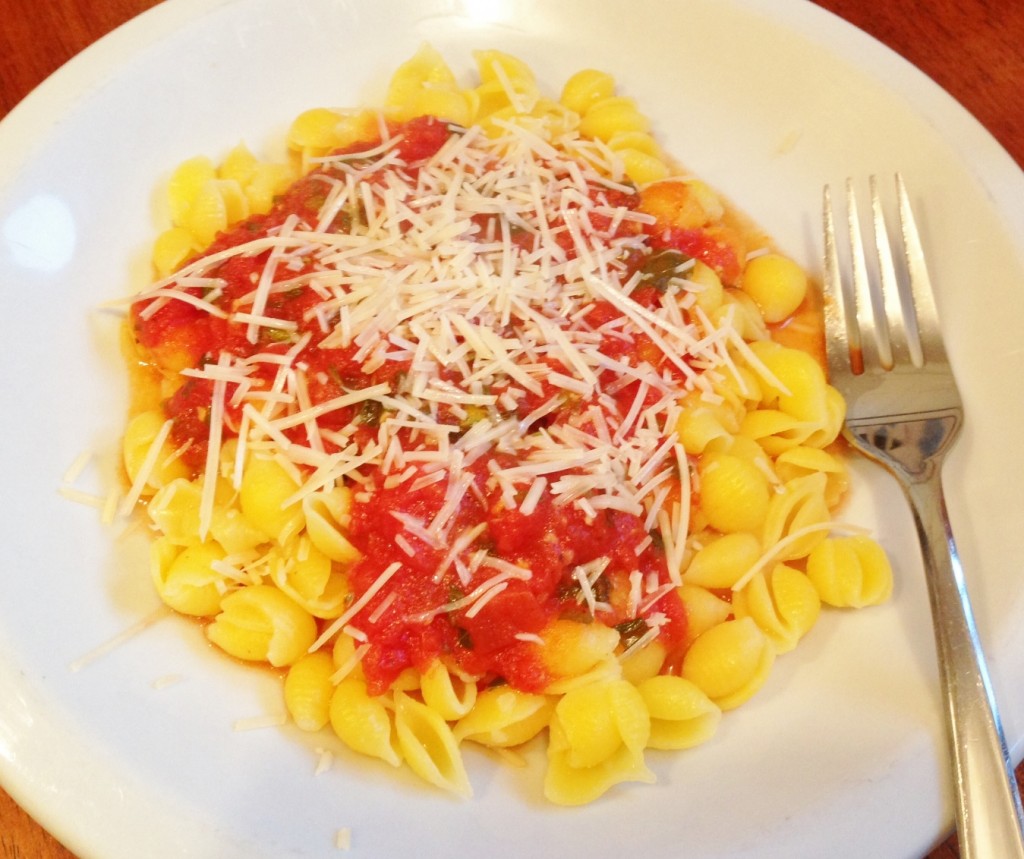 Gluten Free Pasta with Fresh Marinara[/caption]
Gluten Free Pasta with Fresh Marinara
Gluten Free Pasta with Fresh Marinara
Ingredients
1 package Ancient Harvest Organic Gluten Free Quinoa Pasta
¼ cup olive oil
1 small onion, finely chopped
2 garlic cloves, chopped
salt and pepper
1 (32 ounce) can Hunts crushed tomatoes - gluten free
1 bay leaf
¼ cup fresh basil, finely chopped
Instructions
In a large pot, heat oil to medium.
Add onions and garlic, sauté until onions are translucent for few minutes.
Add tomatoes, bay leaf, basil, and season it with salt and pepper.
Simmer uncovered on low heat until sauce thickens.
Boil pasta according to package instructions.
Top with grated parmesan cheese.