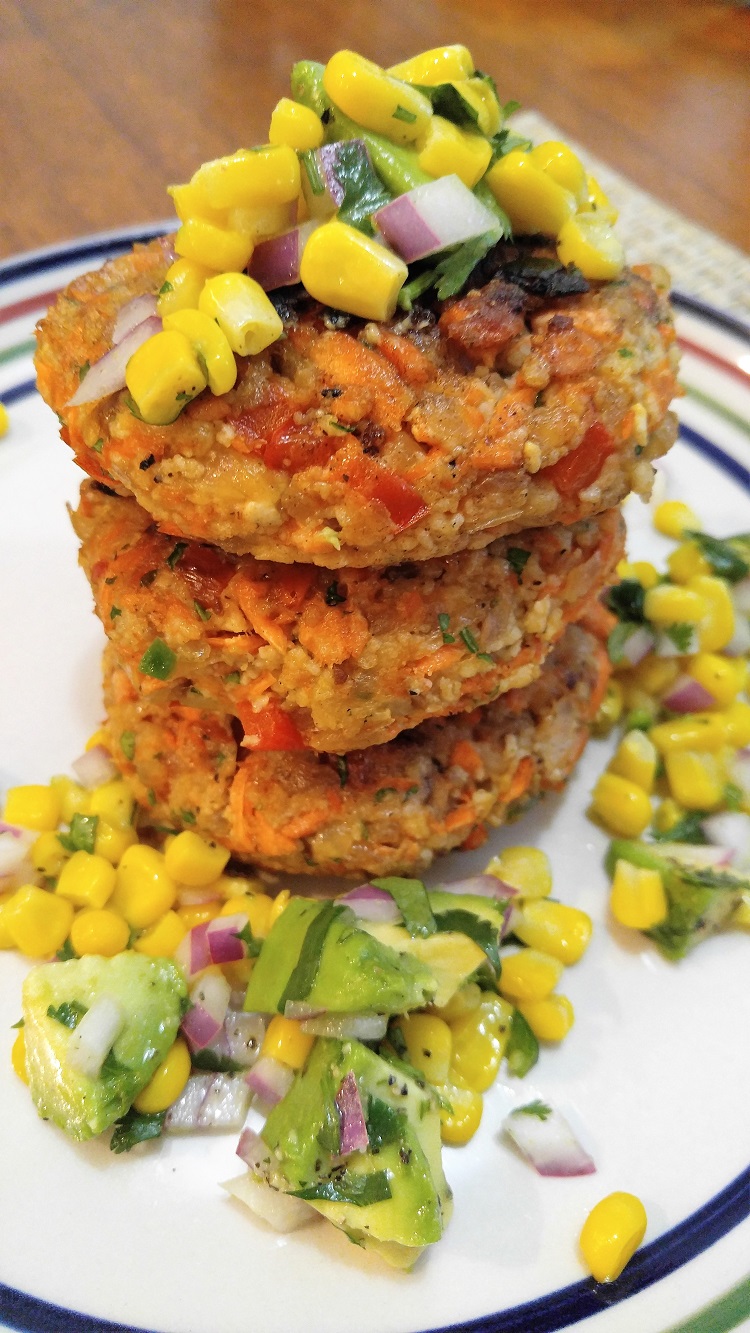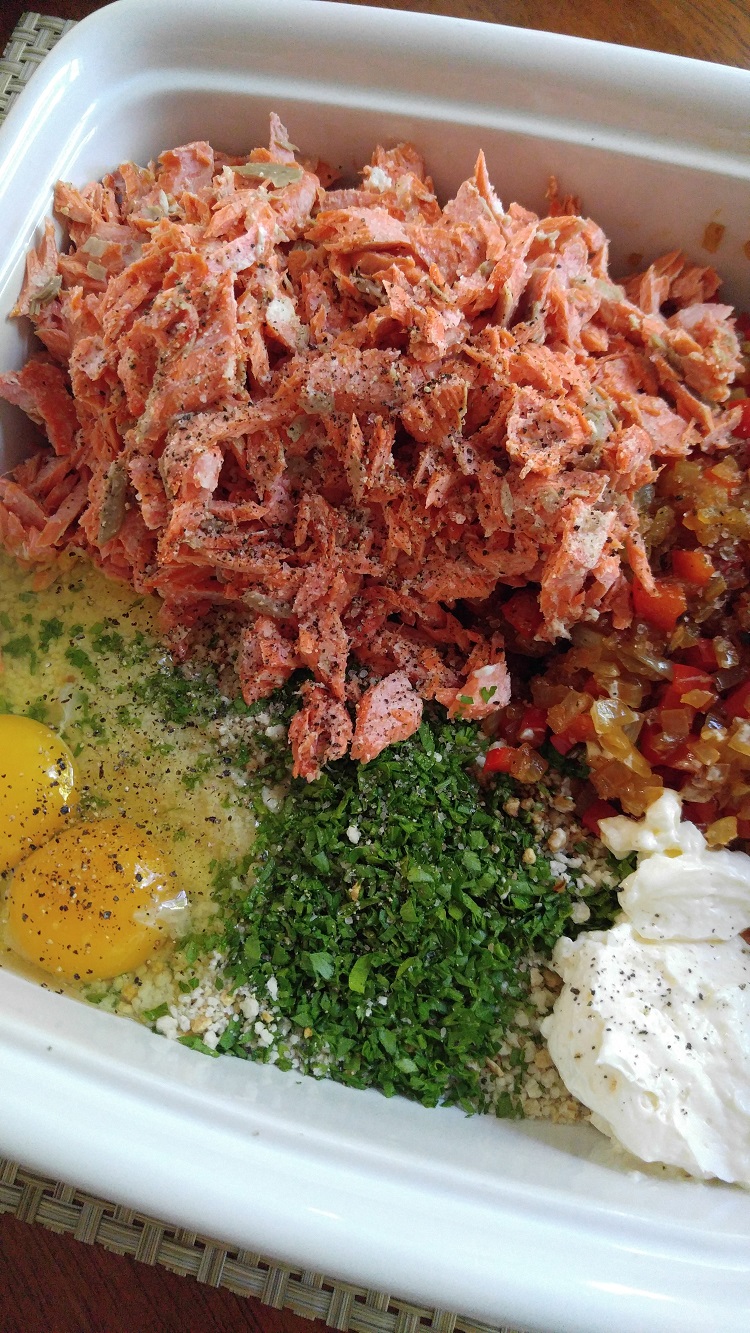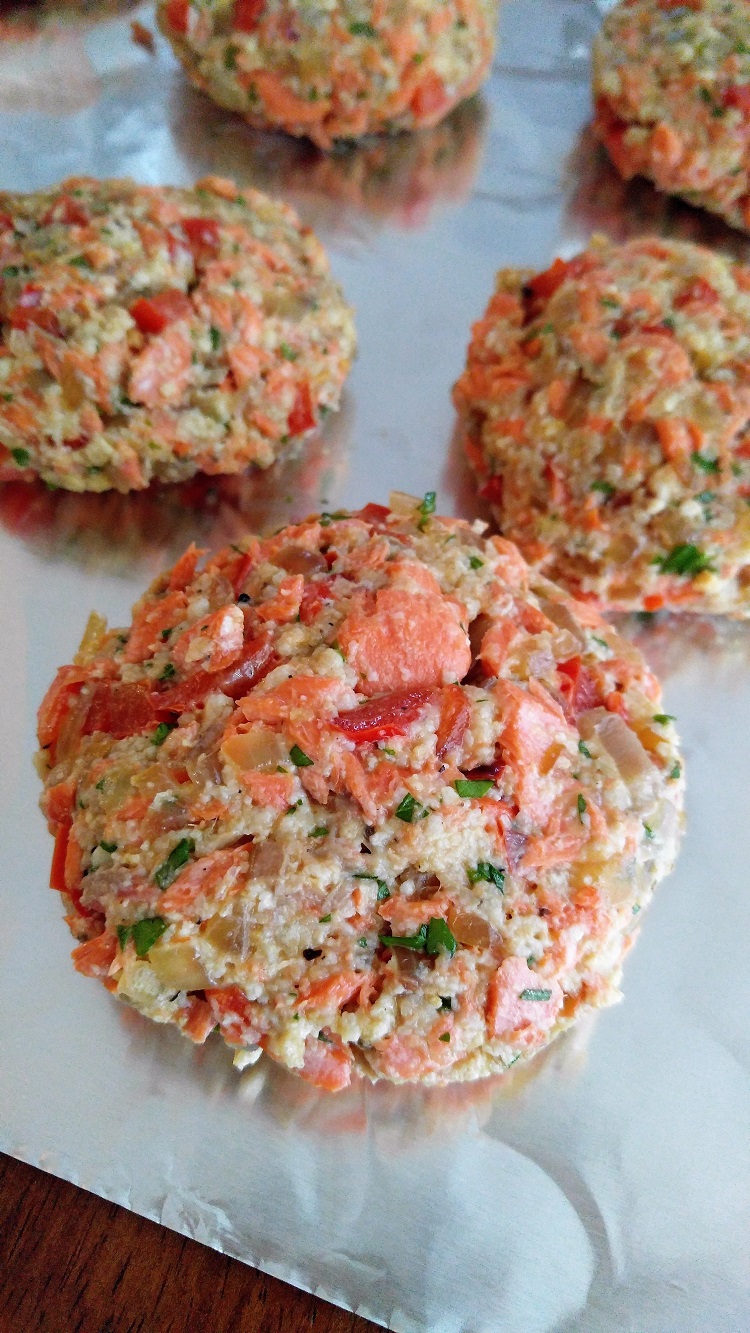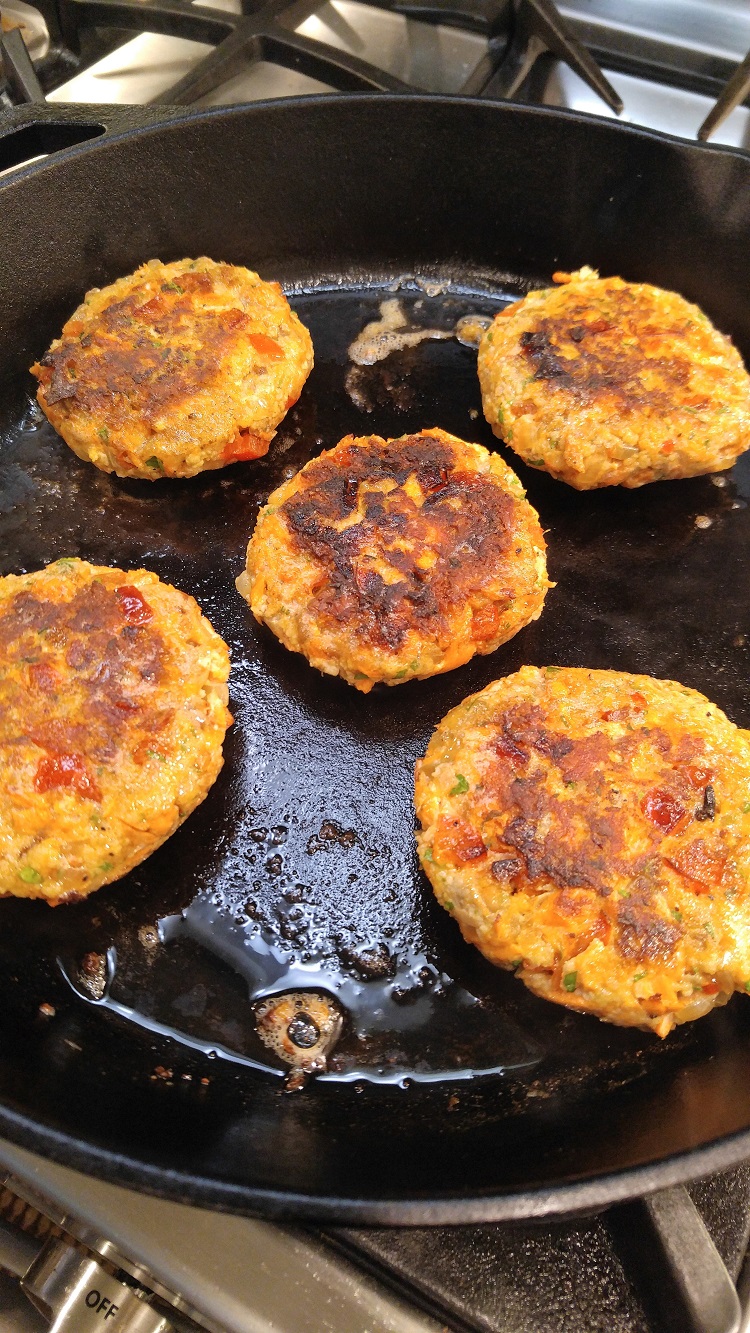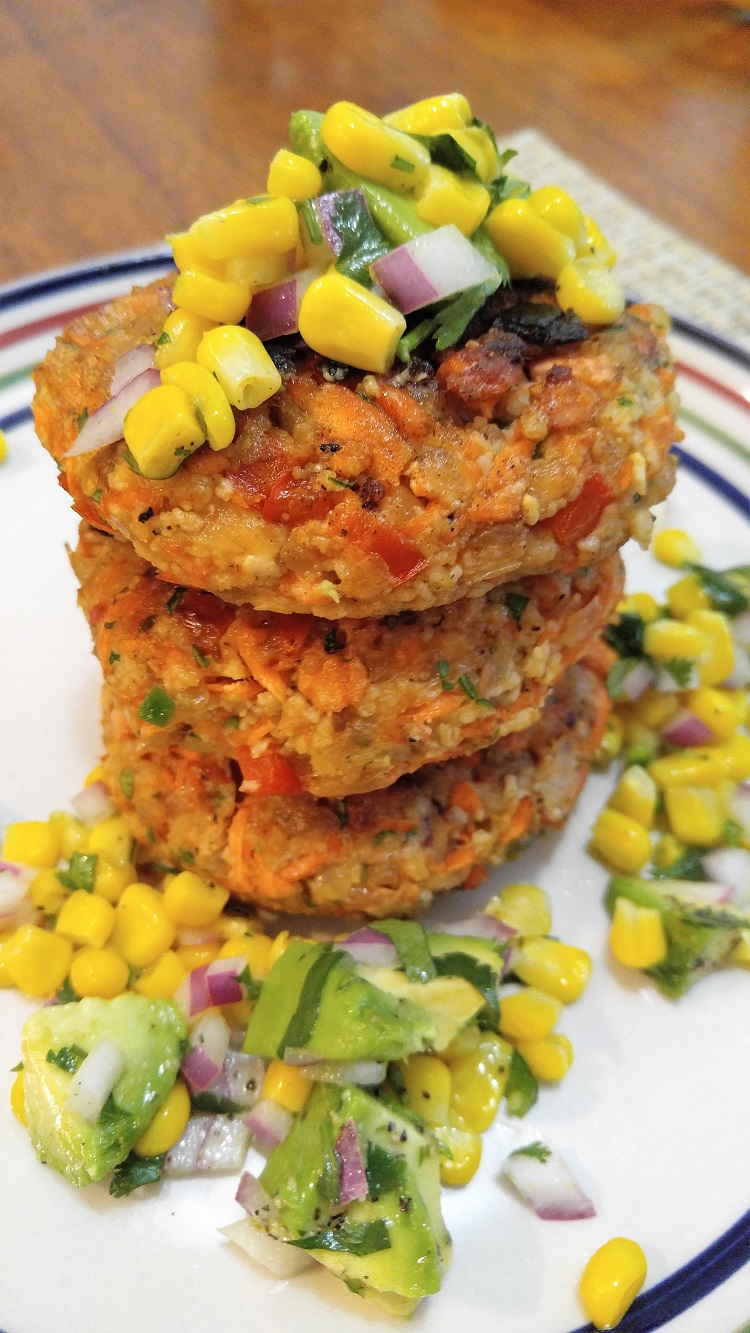 Gluten Free Salmon Cakes Recipe
Gluten Free Salmon Cakes Recipe
Ingredients
1 slab of fresh wild caught sockeye salmon
olive oil
1 cup Ian"s Panko Breadcrumbs - gluten free
Lawry's Garlic Salt - gluten free
4 tablespoons Hellmann's Mayonnaise - gluten free
1 tablespoon Lea & Perrins Worcestershire Sauce - gluten free
1 medium onion, finely diced
1 red bell pepper, finely diced
2 large eggs
3 tablespoons butter
salt and black pepper
¼ cup fresh parsley, chopped
Instructions
Preheat oven to 400 degrees F. Grease a large rimmed baking sheet and place the salmon at the center. Drizzle olive oil and season with Lawry's seasoning and black pepper. Bake for about 13 to 15 minutes depending on the thickness. Remove salmon from the oven and cover with a foil. Let it cool for few minutes then flake salmon with a fork removing bones. Discard the skin.
Heat a large skillet to medium heat. Add 1 tablespoon butter and 1 tablespoon olive oil then saute the onions and bell peppers until soft about 8 to 10 minutes.
In a large bowl, combine the salmon, onion mixture, breadcrumbs, eggs, parsley, worcestershire sauce, mayo, and season with garlic salt and pepper. Make patties about ½ to ¾ inch thickness.
Heat a large cast iron pan to medium heat and add 1 tablespoon butter and olive oil. Fry the salmon patties about 3 to 4 minutes per side or until done. If they brown too quickly, lower the heat and continue cooking. Add more butter and olive oil as necessary.
Serve with avocado and corn salsa (optional). Yum!