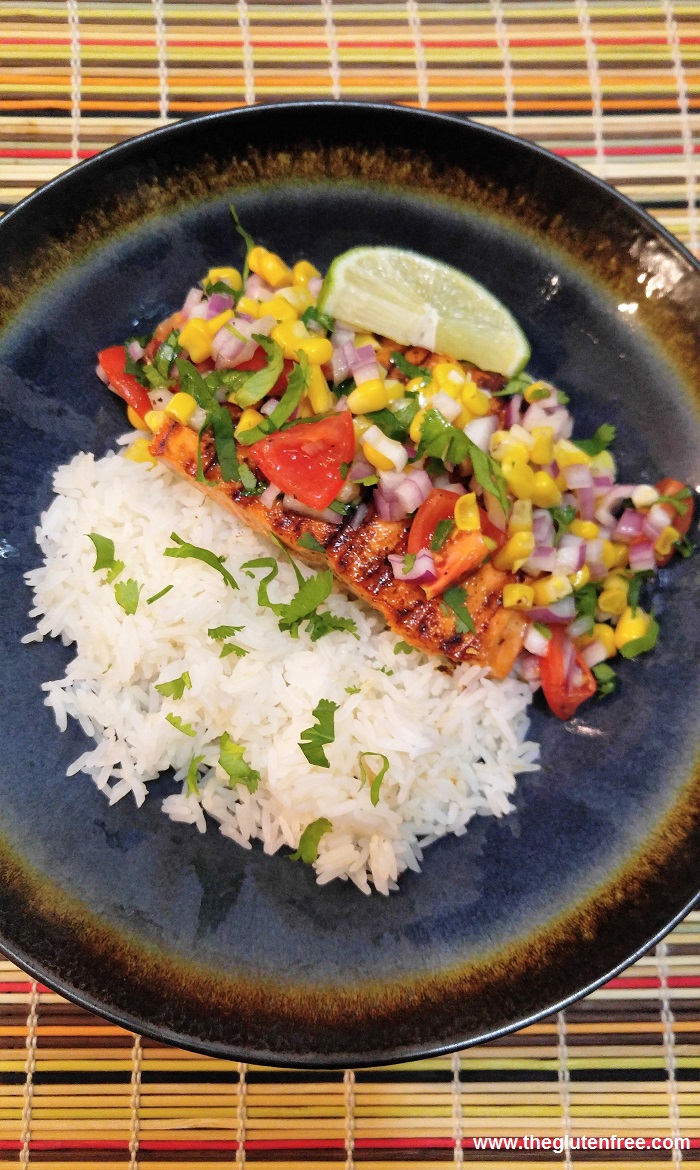 Gluten Free Seared Salmon with Corn Salsa
Gluten Free Seared Salmon with Corn Salsa
Ingredients
salmon fillets
1 (10 oz) bag frozen corn
1 jalapeno pepper, thinly chopped
⅓ of red onion, finely diced
½ lime, juiced
½ cup cherry tomatoes, chopped
⅓ cup fresh cilantro
salt and pepper
olive oil
McCormick Garlic Salt - gluten free
Instructions
Drizzle some olive oil over fish then season with garlic salt and black pepper.
Heat a cast iron grill pan to medium high heat. Sear the salmon fillets for 2 to 3 minutes per side then set aside.
In a medium bowl, combine corn, jalapeno, red onion, lime juice, tomatoes, cilantro, 2 tablespoons olive oil and season with salt and pepper. Top salmon with corn salsa. Serve with rice. Deliciousness!