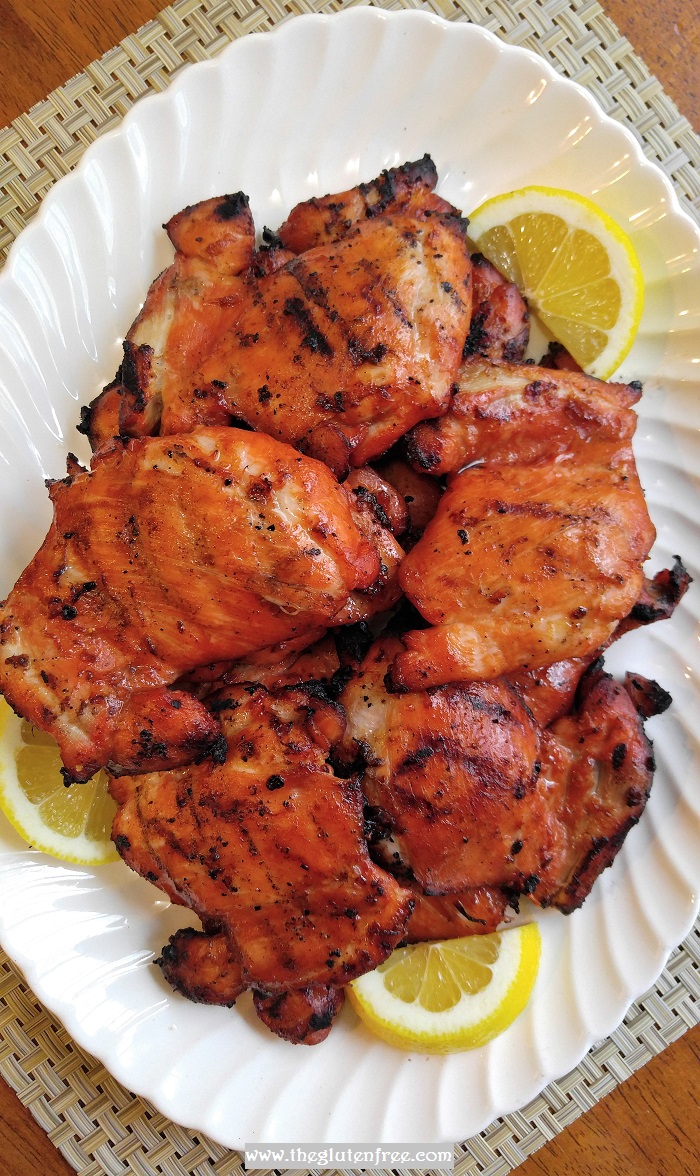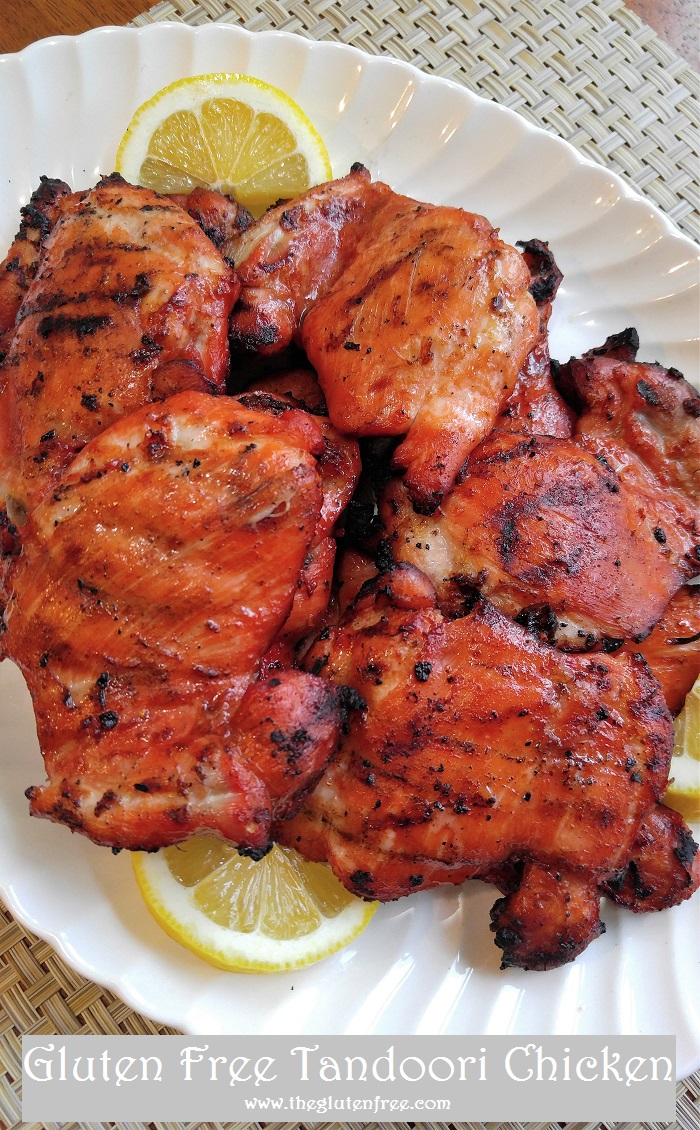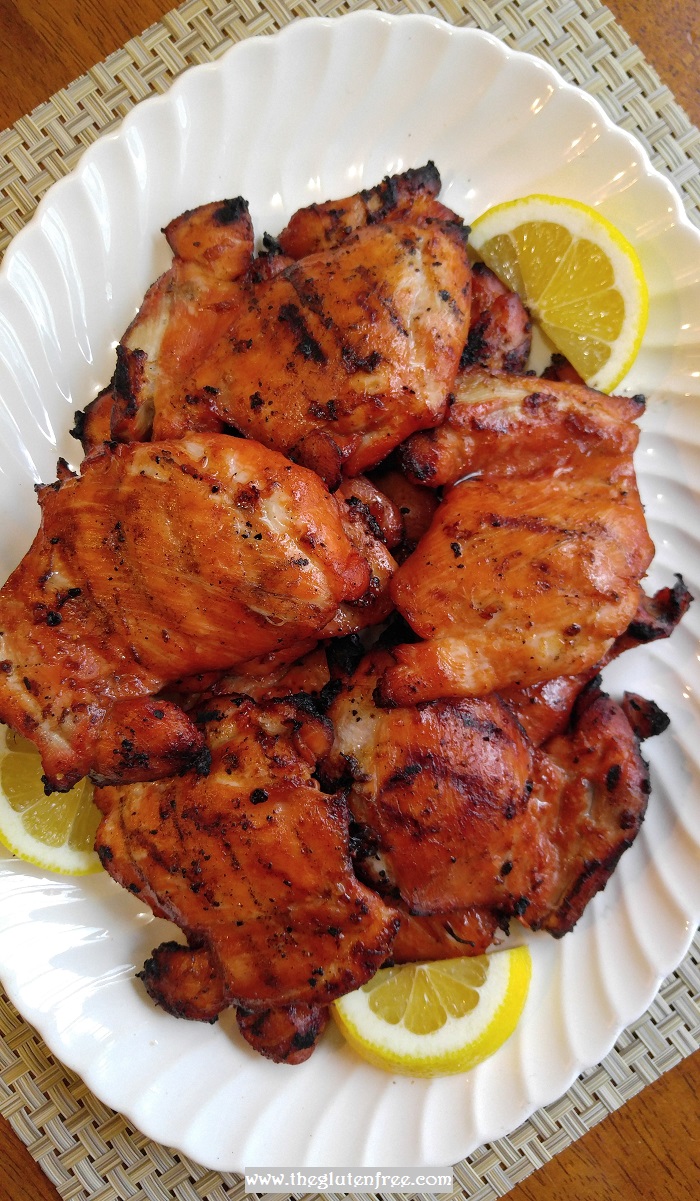 Gluten Free Tandoori Chicken
Gluten Free Tandoori Chicken
Ingredients
8 to 10 boneless, skinless chicken thighs
½ cup plain yogurt
1 tablespoon vegetable oil
½ lemon, juiced
4 garlic cloves, minced
2 inch ginger, minced
4 teaspoons Hunts Tomato Paste - gluten free
2 teaspoon McCormick ground coriander - gluten free
1 teaspoons McCormick Paprika - gluten free
1½ teaspoon McCormick Ground Cumin - gluten free
salt
lemon wedges for garnish
Instructions
Lightly season chicken with salt and squeeze some lemon.
In a large bowl, combine yogurt, ginger, garlic, vegetable oil, tomato paste, coriander, cumin, paprika, and ½ teaspoon salt. Toss the chicken in the mixture and coat. Marinate for 3 hours or overnight for best result.
Preheat gas grill to medium heat. Grill the chicken about 4 to 5 minutes per side until slightly charred. Serve with lemon wedges.