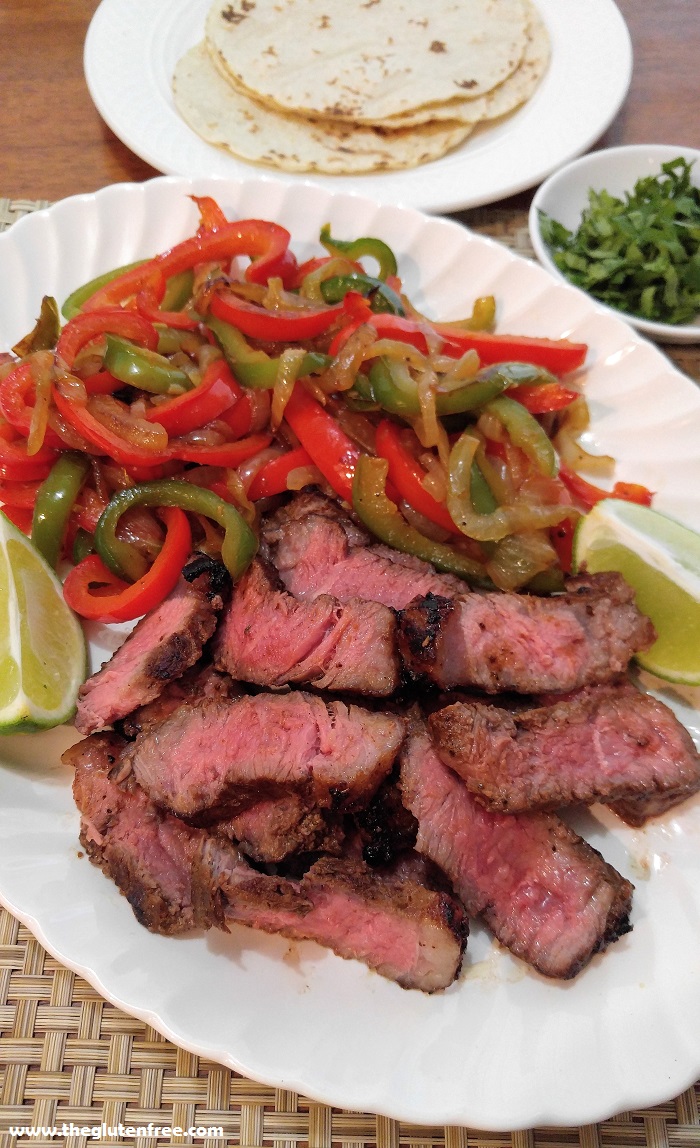 Gluten Free Grilled Steak Fajitas
Gluten Free Grilled Steak Fajitas
Ingredients
2 New York steaks
4 tablespoons McCormick Fajita Seasoning - gluten free
1 large sweet onion, sliced
1 large green bell pepper, sliced
1 large red bell pepper, sliced
Guerrero Tortillas - gluten free
⅓ cup fresh cilantro, chopped
1 lime, cut into wedges
2 tablespoons butter
2 tablespoons olive oil
2 cloves garlic, chopped
salt and pepper
Instructions
Preheat grill to medium high heat.
Rub steaks with the fajita seasoning. Grill steaks about 3 to 4 minutes per side. Set aside.
Heat a cast iron pan over medium heat. Add olive oil and butter. Saute onions and garlic until starts to brown then add the bell peppers and saute for another 5 minutes. Season with salt and pepper. Transfer to a plate.
Heat the tortillas on another pan for about 1 minute per side and stack them on a plate. Thinly slice the steaks. Serve fajitas with cilantro and lime wedges.