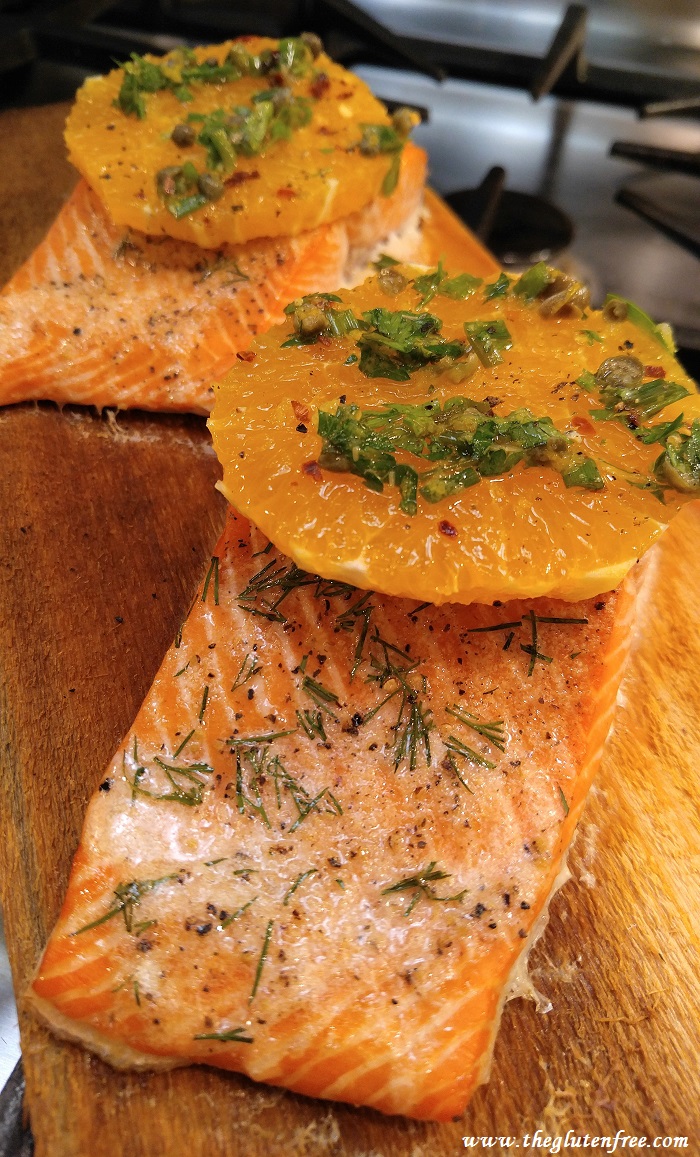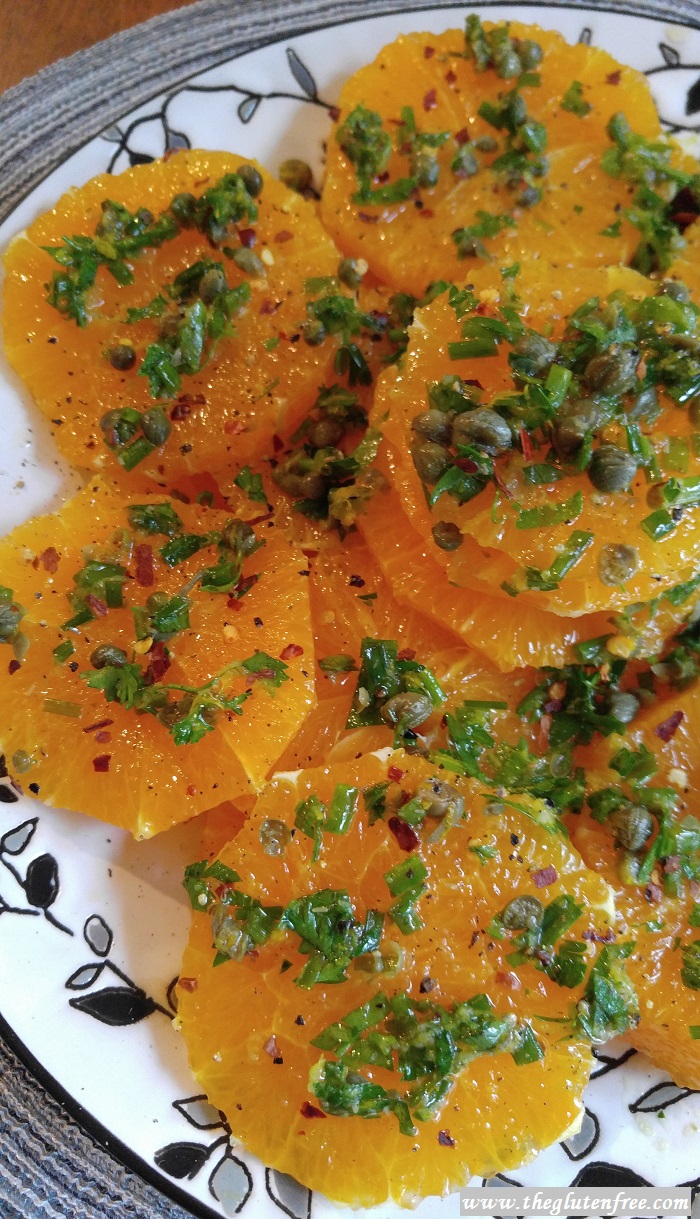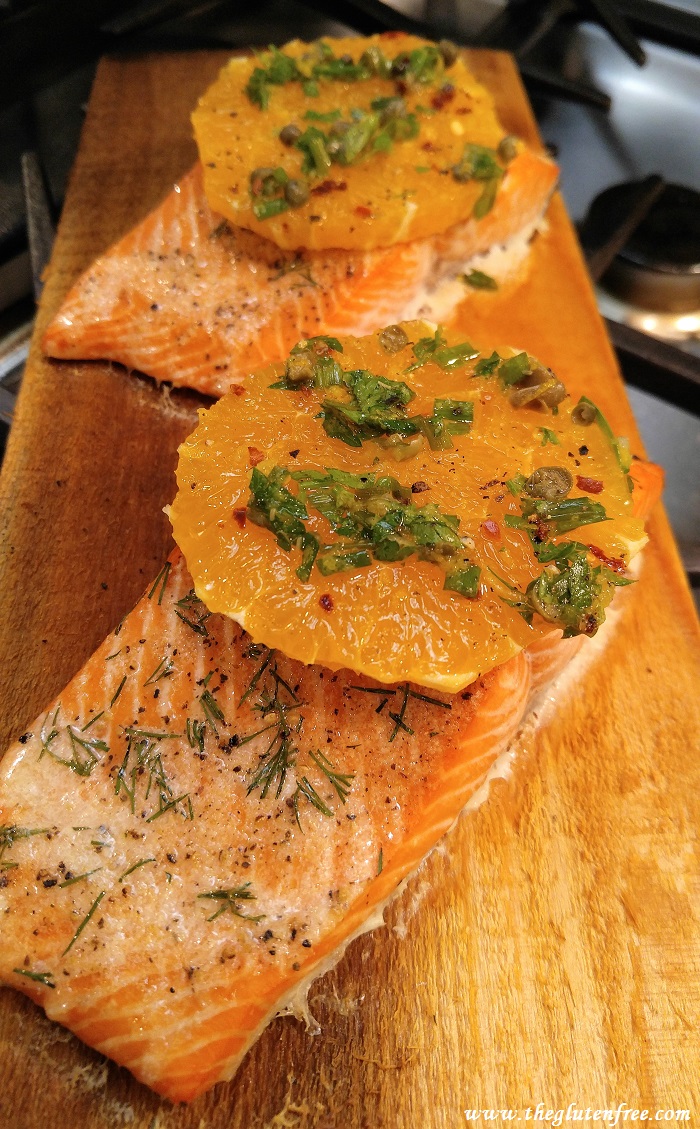 Gluten Free Cedar Plank Salmon with Citrus Salad
Gluten Free Cedar Plank Salmon with Citrus Salad
Ingredients
1 slab salmon (between 1½ to 2 pounds) cut into serving sizes
McCormick Ground Garlic - gluten free
salt and black pepper
2 tablespoon fresh dill, chopped
CITRUS SALAD
3 navel oranges
2 tablespoons caper
pinch of McCormick Red Pepper Flakes - gluten free
3 tablespoons fresh flat parsley, chopped
2 to 3 tablespoons chopped chives
olive oil
1 lemon, zest and juiced
salt and pepper
Instructions
Soak cedar plank for 30 minutes.
Arrange salmon on the plank and season with ground garlic, salt, pepper and top with dill. Preheat grill to 450 degrees F. Cook the salmon for about 20 minutes. Make sure the plank does not burn. Use a spray bottle to put out the fire just in case.
Peel off the oranges and cut into rounds. Arrange oranges on a platter then top with chopped parsley, chives, capers, red pepper flakes, a splash of olive oil and lemon zest and juice. Season with salt and pepper.
Serve salmon with the citrus salad. Yum!
Notes
I used 2 cedar planks because they were small.